Roatan-RealEstate.com is where you have landed!
Considering living international? If yes then, in my opinion, the Bay Islands is a great place to start your search!
Roatan-RealEstate.com RE/MAX is your Utila & Roatan islands real estate company in the Bay Islands. Learn all about Utila & Roatan-realestate.com island life from VERY established, professional, experienced REALTORs.
Are you looking for a change in your home, property & lifestyle? Do you need to have a little adventure in life? Are you tired of following the crowd to crowded 'popular' and often expensive locations? If that is the case you really should be considering the Bay Islands where Utila & Roatan-realestate.com Re/Max puts you 'Above the Crowd'!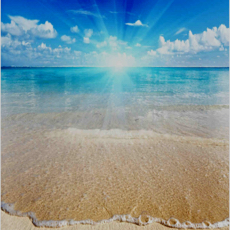 Roatan real estate offered by REMAX Bay Islands & RE/MAX Western Sunsets should be your one and only stop for all your real estate needs! Looking for that perfect new home, condo or land bank investment?
Actually, real estate is our specialty, and we offer concierge service for all our clients. Start to finish, you are at the top of our list!
At this point Utila & Roatan-realestate RE/MAX Bay Islands represents hundreds of condos, villas, homes, home sites, commercial properties. Whether you look at properties we represent, or use our advanced MLS software, we can find your dream island property.
Therefore if you wish to see the worlds of adventure, nature and diverse cultures! Tropical Flora and Fauna! Start your Adventure today!
Welcome to one of the best values in the Caribbean!
roatan-realestate.com a Great Choice!
All things considered, f you are looking for THE great choice for island living Utila & Roatan may be the places to research. Actually, 'Islands Magazine' named Roatan the #1 Island in the WORLD to retire on! "International Living Magazine agrees. Roatan is #1 on International Living Magazine's List of Islands to Retire on!
As a matter of fact, "Islands Magazine's" article called "Live on an Island: Seven of the World's Best," Roatan is the top choice.
Finally, if you are really serious about researching the Bay Islands as you very own tropical paradise you really should consider out "Discovery & Investment Tour" scheduled for February 2016! Check it out here: Get all your questions answered all at once by non real estate professionals. Every one you can possibly need….Doctors, Lawyers, Insurance professionals ?