The Roatan & Utila Bay Islands, like most warm weather climate markets in the world, experienced the "real estate bubble" of 2008/9 with prices decreasing dramatically. Although residential properties have started a minor comeback home sites and vacant land are very prime for Utila or Roatan investing.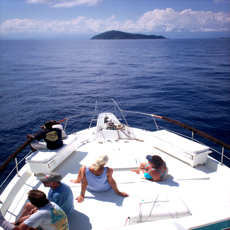 Utila & Roatan investing
Do you want to get ALL your questions answered all at one time? If you are interested in Utila or Roatan investing you may want to attend one of our "Discovery & Investment Tours"
You can get all your questions answer, all in one place, at one time PLUS have a great trip out of the winter cold.
The Bay Islands has one of the oldest and most reliable data bases in all of the Caribbean & Central America of property values. Your REALTOR has access to this data base of information and can provide the pricing history of everything on the market. If you are a serious Purchaser, a Utila or Roatan-investing prospect, please use the tools available to make the very best decision possible. The more information available, the better informed purchase you can make.
Investment is nothing new to many in the United States, especially real estate investment. Want investing to be fun again? Try Utila or Roatan! The fun part is that you have something besides a piece of paper like a statement from a brokerage or a stock certificate. The fun part is you have a vacation destination or retirement location that is just plain fun to visit. A solid return on investment AND a tan ! What a great combination.
"I could never stay long enough on the shore; the tang of the untainted, fresh, and free sea air was like a cool, quieting thought." – Helen Keller
In that, overall, this is a cash market, many Sellers here either purchased with Seller terms or Sellers are willing to offer terms. This option is a case by case basis and may not be offered on all properties. This type financing is normally short term and typically can be from 3-7 years, 5-7% and 50% down.
Another alternative for Utila or Roatan investing, few people are aware of, is that to the IRS an investment is an investment. The possibility of financing your purchase here via an IRA, IRA-SEP, 401K, etc. is very real. There are many variables in accomplishing this but overall it, in most cases, can be done. Why do you not know about this? Easy and logical when you think about it. If you ask your financial broker, the company that administers your retirement fund, or banker/advisor about this, they will either not know about it or not want to tell you. Why? If they tell you they lose a client, the annual fees, dollars generated by trades you may make, all money out of their pockets. Giving a client away is certainly not in their interest, especially when you plan on moving those dollars off shore. Here at RE/MAX we have several Agents covering both islands that have received educational designations that can guild you on the process of using U.S. retirement funds to your advantage!
How do you do Utila or Roatan-investing? It really depends on how much work you wish to do and/or how much spare time you have on your hands. If you want to have someone else accomplish this task for you, you can deal with a company like "PENSCO". "PENSCO" is only one of many companies that may offer this service but they do have a nice web site that can explain to you the process and how it works.
'Is Utila or Roatan-investing safe? Real estate is considerably safer than the stock market historically. Because the Honduran Government guarantees in their constitution foreign ownership, many have chosen to do this. It is an option that is available on most properties here.
"In Short" Utila and Roatan-investing –
The above has given you an overview on investing and financing on Roatan. If you feel that this may be something you are interested in, need additional information, please feel free to contact us. We will be happy to do our best to answer any questions or any concerns you may have.
We are real estate people, not accountants, so therefore we always advise contacting your accounting professional, (one that knows about off-shore accounting), when it comes to matters of accounting or taxes. If you do not have an accounting professional we will be happy to refer one to you.
The best of all worlds. Overall the safest most reliable investment that is and ever has been is real estate. Owning property on a Caribbean island? Just a great big plus.
"Real estate cannot be lost or stolen, nor can it be carried away. Purchased with common sense, paid for in full, and managed with reasonable care, it is about the safest investment in the world."
-Franklin D. Roosevelt
1) Safe environment of the Bay Islands in the Western Caribbean,
2) Caribbean Island that has a tremendous upside future,
3) Mainly English speaking with very friendly people and
4) best of all, you get to visit and enjoy your investment instead of getting a monthly statement that you sometimes barely look at.
In Honduras, like the U.S., you cannot have people from foreign countries just land and live. Not everyone can be a resident here either but there are various types of residencies you can qualify for.
RETIREE (Pensionado) – for this type of residency you would need to show that you have at least $1500 US per month income from outside Honduras. This can be a pension-type income (permanent, from a government or financial institution, or business pension fund or personal funds). That $1500US/month then needs to be converted to the equivalent amount of Honduran currency which is Lempiras. You need to allow about six months for processing. Benefits include the importation of personal belongings, including a car, without paying duties and you are not taxed on your retirement income.
Living here as a U.S. citizen gives you considerable tax benefits so you pretty much become tax free. Be aware that many come here thinking they can apply for their retirement residency and that the tax/duty free shipping is automatic. It is not. You need to apply for a "Dispensa" in order for that to happen.
RENTISTA – This category of residency is available to those who have a monthly income of $2,500 US or more. This income must be from rental properties, investment dividends, interest, or other sources that are not related to employment. To the best of my knowledge this does not have to come from the U.S. which means any country off shore qualifies.
INVESTOR – This type of residency requires an investment Utila or Roatan-investing of $50,000 US or more in Honduras. You need to provide a project description, timeline for investment and proof of having transferred a minimum of $25,000US into Honduras at the time of your application. It is also necessary to make a cash deposit of $5,000US in the Central Bank of Honduras to guarantee the investment. The business plan must come together within a three year time frame and would need to show how your project would benefit Honduras and its people.
SPECIAL PRESENCE PERMITS – This last option is a new category that applies to many situations previously covered by regular residency. There are specific requirements, depending on the category of permit. For example, students must provide proof of their studies and economic support. Employees must submit proof of employment, and the employer must also supply documentation for the company. Missionaries and aid workers must provide a letter from the church or institution they are working with, along with proof of economic support.
Laws and requirements can change so this is merely an overview. If you are considering any type of Honduran residency you need to communicate with a qualified Honduran attorney. Need an Attorney that specializes in Residency? This is who we recommend. Lissa Asfura.
Still have questions? Here is some FAQ's that should take care of many that you may have – click here!
Not sure Utila or Roatan investing is for you? Yes, I understand, this is a very big move. You may wish to attend out "Discovery & Investment Tour" held each year in February or March. During this event we gather a group of professionals, place them in a classroom setting and you get to get EVERY question answered. And usually some you would have never thought to have asked about Utila or Roatan investing.
Normally attending this tour is a U.S. Accountant, a U.S. Attorney, a Honduran Accountant and a Honduran Attorney attend. We also have Insurance Professionals, for Home, Car, Life and Health. We then add a couple of foreigners that have lived here for many years. This option therefore gives you all the information you could possibly need to make a completely informed decision where you get to hear it not just from the "real estate guy".
If that does not do it go to out 'Contact Us' Page and ask away.
Thanks and make sure you stop by and say hello when you are on our little paradise islands. We do not want to just sell you a property. We want you to be our neighbors.