Susie Ebanks , Agent
Susie Ebanks is a native of Roatan who has over 20 years experience in Sales and Outstanding Customer Service practices. Throughout her career she has worked in a variety of roles and industries, mostly in Sales, Wedding/Event Coordinating and Nonprofit Organizations. Consequently, she was not only Administration/Management but, also Coordinator, Fundraiser, Outreach, Public Relations practitioner, Volunteer and Community Leader. Susie's customer service motto is easy, it the golden rule: "Treat others as you want to be treated." Using this rule as her guidepost: she will assure all her interactions with her clients are of the highest integrity and honesty. Susie will always strive to meet all and any professional expectations you have to ensure your experience buying on Roatan is positive, well informed and successful. Furthermore, as a native Islander, and over 20 years of living in, educated and working in the USA has afforded her the advantage of having extensive knowledge of the island and its colorful cultural nuances, as well as USA professional work habits and understanding of foreign customers expectations.
More About Susie
Susie is a founding member and current President of Medicines for Roatan – an Honduran pharmaceutical nonprofit founded in 2007 which purchases and donates much needed medicines for the patients of the Roatan Public Hospital and Centros de Salud Publicos. Additionally She was a volunteer for Catholic Charities in New Orleans until she moved back home to Roatan ealier this year. Lastly,upon returning home in Spring 2016 she was elected as the Judicial Representative for West End, Roatan. With Susie as your agent on Roatan, rest assure you WILL receive outstanding professional service and educated advise!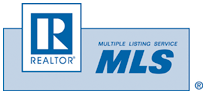 Click Here to
Search All MLS
Testimonials
Just a quick word about RE/MAX Bay Islands and especially Larry Schlesser & Wendy McLaughlin. I have dealt with a lot of Realtors/Realestate companies in the past and must say that Larry and Wendy are the best. They are very knowledgable and not pushy. They make you very comfortable in your Roatan experience. Their best attribute is their customer service skills is they don't end after the transaction. He has helped me before, during and after the sale and continues to assist and answer any needs I have had about Roatan. I would recommend him to anyone seeking to buy or sell property/investments in Roatan as he has shown me an attention to detail and ethics rarely seen, even in the U.S. THANKS LARRY! Bill Palla
Why Choose RE/MAX
In today's housing market, brand recognition is more important than ever; confidence in your real estate professional is paramount. The proof of quality service is in repeat customers and in customers who refer RE/MAX Associates to friends. RE/MAX Sales Associates typically generate a large percentage of their business from past customers and referrals.