"Real estate is not only my profession, it's my passion!" It was 1998, when I purchased my first income producing property, and that purchase helped me to understand the benefits as well as the challenges of real estate investing. In 2002 while living in Jacksonville Florida my passion for real estate investing turned into a profession.
As a real estate professional, I have worked as a licensed US Agent/Broker since 2002.
I've also had the privilege for many years of operating as the broker/owner of my own successful real estate brokerage in Atlantic Beach Florida.
The mission statement that my real estate brokerage and business has followed and committed to, states:
"To provide an Executive Level, VIP concierge real estate experience for my clients"
My background and experience in all facets of real estate is extensive. I have been fortunate to have personally sold over $250 million in real estate sales for my clients. This includes over 600 homes sold and I have also overseen and managed almost 300 home renovations.
My experience over the years has also allowed me to manage dozens of rental properties for my clients, all without ever having an eviction.
Having traveled throughout the Caribbean visiting many islands, I chose in 2018 to make Roatan my home and to pursue my passion for real estate here on the Island.
I am confident that I am uniquely qualified to assist you through the process of living the island dream, having experienced this process myself personally.
I understand the options available for full-time or part-time residence, owning your vacation dream home or income-producing island investment property.
It is my pleasure to help you navigate the differences, similarities and details of what you "need to know" as well as the options and the process of vacation home ownership and real estate purchases here in Roatan compared to the US and Canada…
I have personally experienced and have successfully gone through and completed the legal process involved, of forming a Honduran corporation here on Roatan (RTB Sales & Consulting SA) should you desire or need to choose that option.
As I did in the United States, I operate my real estate business here at RE/MAX as a fiduciary. That means I work for you! I am required to legally represent the best interest of my client at all times.
Another benefit to my clients is access to a high level team of proven and successful industry professionals here on Roatan who I am privileged to work with!
From experienced attorneys consulting on expert legal advice including real estate, residency options, and much more…to building and land engineers, builders and architects offering architectural design options, professional home maintenance contractors, custom building or land development, and everything in between – my team of experts is ready to provide clear answers and direction to the questions you will surely have.
My goal of sharing with you our team of industry experts here on the island follows the concept of a "concierge's level' of service and is designed to assist you for years to come and to go well beyond your initial real estate sale or purchase!
Another benefit I offer is having the power of the RE/MAX brand which is truly a benefit here on Roatan as our Brokerage is the largest and most successful on the island for many years.
It would be my honor and pleasure to walk you through the process that I have actually been through myself, and assist you with the knowledge, education and steps needed to make the dream of island living a reality!
The bottom line is this: You are the client – and it is your choice as to who you chose to represent your best interest and guide you through the process of buying, selling or investing in real estate here on this beautiful island paradise of Roatan.
At Your Service – Dan Horn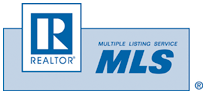 Click Here to
Search All MLS
Testimonials
While seeking acreage on Roatan, we chose Melaina Matute as our realtor. Melaina not only has exceptional knowledge of the real estate business on the island, she has a great work ethic and has proven to be a very valuable asset, even well after the transaction. Her client commitment and communications are top notch, while providing a service that is both honest and well executed. Best wishes, Dawn and Roger Gendron
Why Choose RE/MAX
In today's housing market, brand recognition is more important than ever; confidence in your real estate professional is paramount. The proof of quality service is in repeat customers and in customers who refer RE/MAX Associates to friends. RE/MAX Sales Associates typically generate a large percentage of their business from past customers and referrals.