Roatán's Number One Real Estate Company Newsletter – August 2019!
Tis that time of the month again when we reach out to fill you in on what has been happening. Roatán's Number One Real Estate Company is keeping you informed real estate wise as well as notable events and happenings here on Roatán. To clarify, not just Roatán but Honduras. For that matter, Honduras has many things to offer – it's not just a pretty beach! Keep reading to get a quick snap shot of what has been happening in our world in July.
WHAT'S IT ALL ABOUT?
RE/MAX MAGAZINE EDITION 4 – HOT OFF THE PRESS
THE ROATÁN INTERNATIONAL FISHING TOURNAMENT
LEGAL EAGLES – HONDURAN LAWYERS
MACAW MOUNTAIN BIRD PARK & NATURE RESERVE
ROATÁN OPERATION ANIMAL RESCUE (ROAR)
A HONDURAN IN MAJOR LEAGUE BASEBALL – NO WAY JOSE!
WOWFARE – SUPER SAVINGS ON FLIGHTS
NEW LISTINGS
NEW DEALS & REAL STEALS
UPDATED ON THE UPDATES
EDUCATION BEFORE YOUR VACATION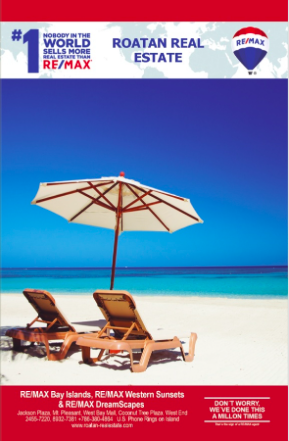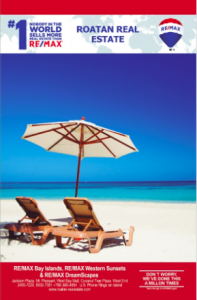 RE/MAX MAGAZINE EDITION 4 – HOT OFF THE PRESS
So, the new edition of our RE/MAX Magazine has arrived and is currently being distributed to nearly 50 locations island-wide. Obviously, the magazine is in the three RE/MAX offices strategically located in prime spots across the island. Jackson Plaza – French Harbour, Coconut Tree Plaza – West End and the West Bay Mall.
Not only can you call in to collect one but, if something tickles your fancy, discuss any listing with one of our highly trained agents. Moreover, the magazine is in many of the island's restaurants, bars, coffee shops, dive shops, vacation rentals. And, it is even at the largest grocery stores on island and the airport.
RE/MAX, has more than 24% of the island's sales. So property owners, here on island, opt to maximize their chance to sell and have the sale managed to close in the most professional way possible.
That being said, the magazine is packed with the best of the best listings. For a sneaky peak, click on this link: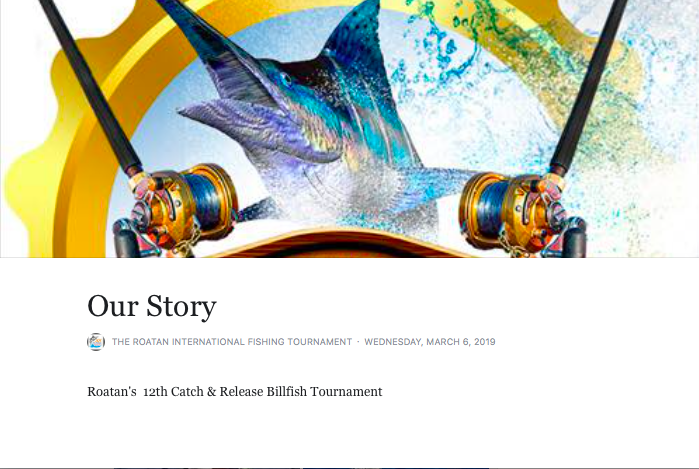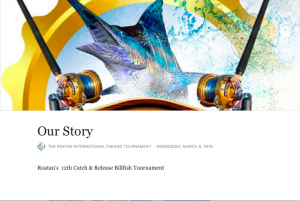 THE ROATÁN INTERNATIONAL FISHING TOURNAMENT
The International Fishing Tournament is Roatán's largest annual event bringing people, in their droves, from all around the world to Roatán. It is a week packed with fun and entertainment.
Roatán hosts the International Fishing Tournament in West End every year. The event happens around September 15th, which is Independence Day in Honduras. West End celebrates Independence Day with a carnival. Other events are planned throughout the week with the fishing tournament included as part of the celebrations. Therefore, it isn't essential to be a participant in the fishing tournament to enjoy the party atmosphere on the island!
The Roatán International Fishing Tournament serves as an Offshore World Championship qualifying event and is supported by The International Game Fish Association.
This year is the 20thannual catch and release tournament (the first ever catch and release competition established in Honduras). It is being held September 12th-15th. Furthermore, it is the 12thconsecutive event that has partnered with The Billfish Foundation's "tag and release" program. This program enables the tracking of the billfish in the area.
Essentially, the data retrieved from tagging reveals information including migratory patterns, age and growth rates, diving depths, and sex ratios. Again, all this information assists in not only tracking billfish, but also in creating better management policies for conservation efforts.
Moreover, the rules are clear! Any boat bringing in a marlin or sailfish will be disqualified from the event. Thus the contest will lose all their other entries.
Beneficiaries:
Proceeds from this very popular event not only go toward promoting local, national, and international tourism, but also to several charities. The beneficiaries include the following:
RBC Insular: Insular improves the lives of children and adults living with disabilities, providing occupational physical therapy, psychotherapy, and other health-related services. https://www.facebook.com/pages/category/Nonprofit-Organization/RBC-Insular-Centro-de-Rehabilitacion-1563296217224191/
Roatan Hospital: the only public hospital in the Bay Islands that provides medical services to more than 100 thousand inhabitants.
Cattleya School: promotes the inclusion of people with disability in our society by implementing programs through rehabilitation and skill strengthening. http://cattleyaroatan.org/about/
There are various categories and prizes awarded to teams and individuals. The divisions include: billfish, rodeo, junior, grand slam, record breaking Blue Marlin (over 708 lbs) and top lady angler.
In other words, this is a fantastic time to be on the island for people young and old, fishermen or sightseers. Notably, there are all kinds of local food, drinks, live music, and the fishing tournament is right in the middle of it. It makes for a spectacular vacation!
https://www.facebook.com/pg/The-Roatan-International-Fishing-Tournament-234272643263156/about/?ref=page_internal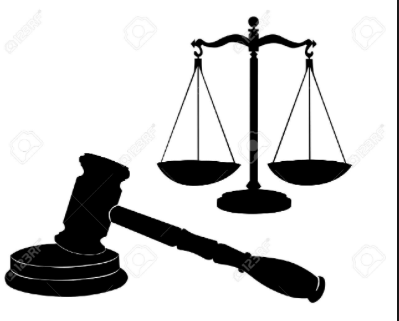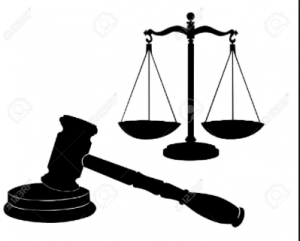 LEGAL EAGLES – HONDURAN LAWYERS
The role, specialisms and professionalism of the attorneys, here on Roatan, has changed dramatically in the last 20 years ago or so.
Back in the day, when the foreigners discovered Roatan and first started to move here and make their lives here, the few presiding lawyers, tackled everything. This included the purchase of real estate, becoming a resident, starting a business, buying a car, defending criminal lawsuits, marrying, divorcing, having children, etc. The designated lawyer stepped up and walked their client through each event.
So, as supply and demand grew, the lawyers realized that they could not to the expert in all things legal!
Equally, this was true of many other professions and sectors too. Surveyors have become "electronic and computerized". Medical care sees specialist doctors now whereas before, they were all pretty much general practitioners. The hardware store sold a little bit of everything – including food!
There are now options for any service and legal representation is no exception to that.
Now, for the most part, they have each found their individual niches.
Our Team
For instance, we at RE/MAX, due to the volume of sales we handle, have an in-house Escrow Management Team. Our very own Escrow Manager, Doward Johnson, is a very soon to be qualified Attorney At Law. He will be a specialist in Real Estate and Civil Law. In this case, great news for our clients! He works hard to ensure that our closings go smoothly and painlessly. And that the attorneys representing both the buyer and seller have all the required documents in order.
The most frequent bilingual attorneys that RE/MAX works with and have longstanding, great business relationships with are:
Keena Haylock of K Haylock & Associates S de RL– klhaylock@gmail.com
Jorge Lafosse of Lafosse Law Firm– jorge@lafosseyasoc-law.hn
Erick Merren of Merren & Merren Law– erickmerren@gmail.com
Lissa Asfura of LA Law– info@residencyhonduras.com
Daniel Matamoros of Daniel Matamoros– info@danielmatamoros.com
https://www.roatan-realestate.com/roatan-buyers/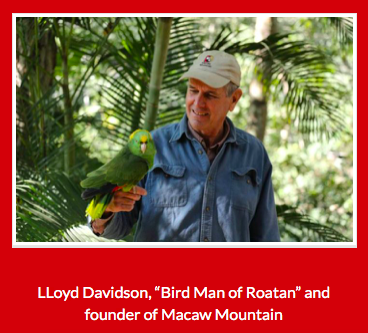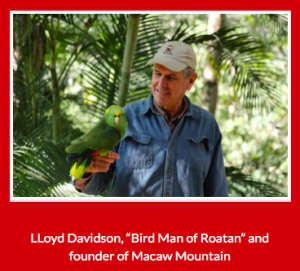 MACAW MOUNTAIN BIRD PARK & NATURE RESERVE
Macaw Mountain Bird Park and Nature Reserve actually began on Roatan! Back in the day, many expats moved to "paradise", adopted a parrot, toucan or macaw. But when it was time to leave island life behind, they also left behind their feathery friend. Their care was left in the hands of a US lady – Mandy Wagner – who between the mid-eighties to mid-nineties acquired around 35 donated and unwanted birds.
When Mandy decided to return to the States, the birds were left in the capable hands Lloyd Davidson (now known as the "Birdman of Roatan"). Initially, "the plan" was to simply care for his feathered fosters but, as numbers grew, the concept of a park to support their care developed.
As vacationers visited the Sandy Bay park, they were fascinated by the birds stunning colours and behaviours. The park's mission changed to one of education, awareness, rescue, rehabilitation and protection.
"The Bird Man" decided to relocate the park to the mainland – near the Copan Ruins – as the environment and climate was perfect for the then 90 birds in his charge. Many of the birds were rescued or confiscated from the illegal bird trade or donated by individuals concerned for their condition or unable to care for them long-term.
Macaw Mountain Bird Park and Nature Reserve was officially opened to the public in December 2001. Its focus: preserving and presenting to the public the stunning beauty of Honduran flora and avian fauna.
Its mission:
"To educate and to connect visitors with the rescue, rehabilitation, reproduction and release programs for the birds under our care. To promote the conservation of our cultural and natural heritage and to lobby for an environmentally responsible society."
Moreover, with the backing of the World Parrot Trust, Macaw Mountain is increasingly involved in efforts to restore free-flying populations of macaws and parrots to the Copán valley. There have now been 6 planned release programs of macaws -"Guaras en Libertad, La Belleza Regresa" ("Macaws in freedom, beauty returns"). There are more than 40 scarlet macaws flying above the ruins and the jungle canopies.
Additionally, the 4 municipalities of the Copán valley have now declared a protection zone in the 870 square kilometer area that they collectively administer.
The rehabilitation effort continue after the birds have been given back their freedom. Supplemental food is provided and their health and condition is monitored.
Macaw Mountain is a great place to go for the day! Visitors can meander through the park enjoying the lush, verdant jungle canopy, fauna and flora as well as experience and learn about the birds (now 350 in residence). On top of this, there is a historic coffee roasting house on site demonstrating the process of coffee production. They can njoy the tree lined river with a natural bathing pool and there is an elevated observation canopy! It can even be the venue of a special event.
Macaw Mountain's focus will continue to be one of rescue, rehabilitation and release while maintaining the park's educational tourism role. Furthermore, there are more releases to come in the near future!
http://www.macawmountain.org/en/home/
http://www.macawmountain.org/en/support-us/
ROATÁN OPERATION ANIMAL RESCUE (ROAR)
Over the years, much has been done to try to reduce the pain and suffering of the stray population unfortunately rife on the streets of Roatan. These kinds of animal rescue operations have generally has been organized and run by the animal-loving expat community. For the last 14 years, the University of Florida has been sending a team of veterinarians and veterinary students to Roatan each year to run free neuter and spay clinics. In fact, this has helped keep the numbers of stray cats and dogs at bay.
Most recently, to rally support, is Roatan Operation Animal Rescue (ROAR), which has been set up as a registered 501(c)(3) nonprofit organization.
Their mission is to serve the stray and neglected animal population. This is achieved by providing veterinary services and medicines to the street dogs and cats, the fosters and locals who cannot afford vet care for their pets.
Additionally, a longer-term approach is to be implemented. This will be to provide an educational program to create public awareness of overpopulation, animal cruelty and companion animal care.
Only in recent years has animal welfare legislation been introduced but is currently almost impossible to enforce. In most of the poorer neighborhoods, animals receive no vaccinations or medical care. Essentially because people who are struggling to feed and house their families do not have the resources to neuter their animals. This, coupled with the fact that veterinary resources are limited on the island as well as financially, unobtainable for many.
The ultimate goal!
To build a shelter, on the east end of the island, to provide daily care and a haven for unwanted or abused animals.
The initial concept of the structure consists of four 40′ shipping containers. In effect, in a courtyard layout, with areas for intake, quarantine, a healthy area, and caretaker housing.
This is a multipronged approach to animal welfare by neutering animals, daily care, socialization, fostering and adoption, and a sanctuary. In such, ROAR hopes to encourage and improve the relationship between the island community and its animals. Additionally, to reduce the numbers of stray dogs and increase their general health and wellbeing.
This endeavor will require the help and support of the community, volunteers and visitors in many capacities. To clarify, donations of food, medical supplies, money or time is essential.
https://www.roarescue.org/donate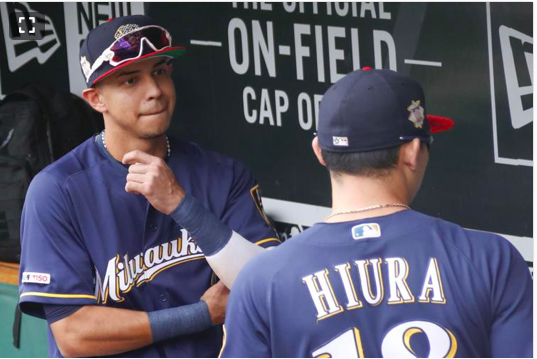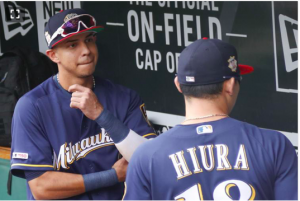 A HONDURAN IN MAJOR LEAGUE BASEBALL – NO WAY JOSE!
Yes, way Jose!
Mauricio Dubon, 24 years old, is the first Honduran to play in major league baseball, EVER!
The Milwaukee Brewers selected him, from the minor league, to make his debut against the Pittsburgh Pirates on their home turf a couple of weeks ago.
Why is this so notable?
To explain, firstly, Honduras does not churn out sporting champions in general! The reason for this is mainly due to the extreme poverty of the country leading to lack of governmental funding and support from parents, schools and states to even talented individuals showing promise in any sport.
Dubon was not discovered by an MLB scout but by a chaperone for a Christian mission group that was donating equipment in Honduras. Andy Ritchey, the chaperone, spotted his talent and flew Dubon back to his home and family in the US.
Despite not speaking the language, being separated from his family and friends, he worked hard to make his dream a reality. This paid off when the Boston Red Sox selected him in the 26thround in the 2013 draft.
He signed a contact and played out the season with the club's rookie-level Gulf Coast League affiliate. Fortunately, as finances were really, really tight, Boston kept him housed and fed but everything else was down to Dubon's determination and tenacity.
Success
Despite financial difficulties – he didn't have an agent nor did he receive a signing bonus – he was instrumental in also helping other young players in the same position as him, translating and coaching fellow team players.
Over the next 3 years, he blossomed and last year Boston traded Dubon to Milwakee where he continued to bloom.
With a health issue that set him back a year, he returned to Triple-A, where he was batting .307 with a career-high 14 homers. He has been on the 40-man roster the past two seasons, meaning he got a raise from a few thousand dollars to at least the MLB-mandated $44,500 per year.
Essentially, he's not out campaigning for better minor league pay, but he's eager to see that change. Dubon is vocal about the fact the low pay means that rising talent can get overlooked. Needless to say, he is grateful to be where he is today and has not forgotten his Honduran roots. He is a bit of a celebrity when he returns home and believes that his ascent is helping create more awareness and popularity there.
Honduras has a star in the making – ole!!!!
http://www.telegraphherald.com/sports/other_sports/article_5310b179-87c0-5df2-90c0-139e547905e1.html

WOWFARE – SUPER SAVINGS ON FLIGHTS
Flights are sometimes exorbitant, sometimes expensive, sometimes reasonable, but sometimes, there's a real deal to be found!
However, it can be a long and arduous ordeal negotiating the various travel sites, entering all your information and trying different avenues to save dollars or to coordinate multiple flights.
Just give WowFare a try! It is reminiscent of "the good old days" when the local, high street travel agent was the first step to booking the long-awaited annual vacation. Kinda like a day out in itself! Except, with WowFare, that same experience can be had from the comfort of your own home.
To save time, money, frustration and headaches, simply create an online account with WowFare, load in the dates and destinations of the planned trip. Voila, various flight options will wing their way into your inbox from your allocated "Travel Manager" in super quick time. Furthermore, this "Travel Manager" is a "real person" and also just a phone call or "e-chat" away. This means that any special requirements or conditions can be discussed and taken into consideration immediately.
WowFare is an accredited member of Airline Reporting Corporation (ARC), the American Society of Travel Agents (ASTA) and Better Business Bureau (BBB). Notably specializing in bargain flights on international itineraries all over the world whether for a business trip, multi-city trip or budget and luxury travel. Additionally, they also take care of concierge services, hotel bookings, car rentals, tour guides, and air travel insurance.
Their Service
WowFare is to be able to find the most convenient, competitive and discounted flight deals on any class and airline.
Furthermore, they can tweak or minimize lay-overs. Aaarrrggghhh, connecting flights! The most difficult and frustrating part of booking and coordinating multiple flights! The mission is to not to end up with either a mad dash to get to the next departure gate. Accordingly, nor to have to lurk around an airport for hours waiting for the next leg of the journey to begin!
When the trip meets requirements, go through a secure payment process and receive e-tickets via email. Boom!
And it doesn't end there! WowFare has a 24/7 client-based, multi-lingual customer support team that offers support. Not only before the trip begins but during and after too. Woohoo. They are there to assist their clients through time-sensitive issues such as flight delays, missed connections, airport construction, ground transportation and recommendations for nearby hotels.
To clarify, an example of the savings made: return flights for 2 travelers from Jacksonville, Florida to Amsterdam, Holland (via Boston). After searching the Delta site, the traveler found flights costing $5,200. After signing up with WowFare, the flight cost $2,589 for two. So, for exact same flight on the exact same dates, the travelers saved $2,611, just over 50% savings. Mission Amsterdam accomplished!
Just wow!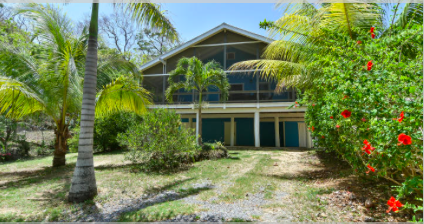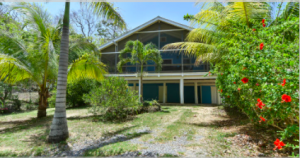 NEW LISTINGS
Just steps away from West Bay Beach is this flat 0.71 acre homesite in a small, quiet community – Emerald Beach:
https://www.roatan-realestate.com/idx/West-Bay-Road-Lot-25B-Emerald-Beach-Roatan-mls_19-312
A beautiful home with peek-a-boo ocean view divided across 3 levels, to maximize rental income potential. 1stand 2ndlevel comprises to independent king size studios. 3rd Level is a 3 bed/3 bath apartment in Turtle Beach between West End and West Bay:
https://www.roatan-realestate.com/idx/The-Banks-Casa-Pasola-Roatan-mls_19-258
2 bed/2 bath modern "Zen" style wooden spec home in Turtling Bay – stunning ocean views from the huge deck:
https://www.roatan-realestate.com/idx/Turtling-Bay-Spec-Home-Lot-24-Roatan-mls_19-293
4 x studio apartments each with its own private entrance, kitchenette, bathroom and a spacious deck. These apartments are ideal for short term or long-term rental:
https://www.roatan-realestate.com/idx/West-End-Income-producing-4plex-Roatan-mls_19-250
Casa Azul – a large 3 bedroom home. All beds have deck access, 2 have en-suite bathrooms. There's a wrap around screened in porch that is great for entertaining and relaxing:
https://www.roatan-realestate.com/idx/Emerald-Beach-Casa-Azul-Roatan-mls_19-307
1.73 acre rolling hill top lot with ocean view in Sandy Bay:
https://www.roatan-realestate.com/idx/1-73-Acre-Ocean-views-Rolling-Hill-Top-Sandy-Bay-Roatan-mls_19-309
Acqua di Mare is a new residential development consisting of 8 luxury condos with 2 bed/2 baths in a modern minimalist style. Just a 2 minute walk from West Bay beach:
https://www.roatan-realestate.com/idx/Kai-Linda-Way-Acqua-di-Mar-Unit-5-Roatan-mls_19-315/
In Turtle Crossing, close to West Bay Beach, a waterfront home, right on the ironshore. 2 bedroom, 2 bathroom with an open floorplan. Large covered and screened porch to enjoy the view of the sea and mainland mountains on a clear day:
https://www.roatan-realestate.com/idx/Bdrm-Waterfront-Home-Close-to-West-Bay-Beach-2-Roatan-mls_19-313
West Bay 1 bed/1 bath condominium for just $189K, Crystal Condo at Sea Vue
https://www.roatan-realestate.com/idx/Condominiums-Crystal-Condo-at-Sea-Vue-Roatan-mls_19-320
Stunning brand new luxury condo in the heart of West Bay – sold turn-key:
https://www.roatan-realestate.com/idx/Condominiums-Luxury-Condo-at-Sea-Vue-Roatan-mls_19-318
Newly constructed, 2 bed/2 bath home with ocean view in Sandy Bay:
https://www.roatan-realestate.com/idx/Sandy-Bay-2-Bedroom-ocean-view-home-Roatan-mls_19-274
Additionally:
Large income producing property in Sandy Bay! Recently renovated two story 3,200 sq ft home with 4 bedroom/3 bathroom on the upper floor. An independent 1 bedroom/1 bathroom apartment below:
https://www.roatan-realestate.com/idx/Off-Main-Road-Casa-Amarilla-Sandy-Bay-Roatan-mls_19-317
3 bedroom 2 bath home located in the private community of White Rock Hills, next to Lawson Rock. The home offers 2000 square feet of air-conditioned living space. Plus 1000 square feet of covered terraces, and 1700 square feet of decks:
https://www.roatan-realestate.com/idx/White-Rock-Hills-Sandy-Bay-Ocean-View-Home-3-bed-2-bath-Roatan-mls_19-140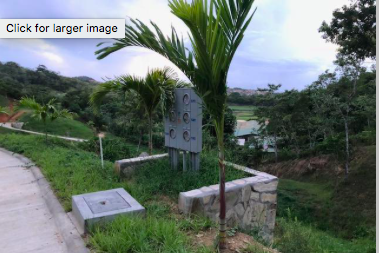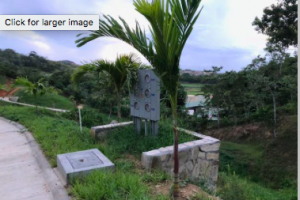 HOT DEALS
Private waterfront lot in Turtle Crossing with its own keyhole:
https://www.roatan-realestate.com/idx/private-keyhole-Highly-desirable-lot-with-Roatan-mls_17-41
Lot 139 – an elevated hillside view lot located in the prestigious gated community of Coral Views Village:
https://www.roatan-realestate.com/idx/Only-31-888-Coral-Views-Lot-139-Roatan-mls_19-21
Casa Serenity. 3 bed/2 bath, 2 story home with a roof deck just moments away from West Bay Beach:
https://www.roatan-realestate.com/idx/Serenity-Casa-West-Bay-Roatan-mls_19-173
West End one acre sea view property divided into two lots with two cottages just outside of West End Village:
https://www.roatan-realestate.com/idx/West-End-One-Acre-Two-Cottages-Roatan-mls_18-574
Pristine Bay Villa. Two master suites with walkout access to the patio, ensuite baths and walk in closets. A third bedroom with ensuite bath plus double bunk beds. And it has a pool:
https://www.roatan-realestate.com/idx/Pristine-Bay-Ocean-View-Villa-1328-Roatan-mls_19-262
Newly renovated, income generating property located hillside in Sandy Bay. A 3 story, 5 unit building gives you an opportunity to live in and rent out the others. Just reduced by $30K. Lots of room for expansion:
https://www.roatan-realestate.com/idx/Jungle-Reef-Road-Jungle-Reef-Roatan-mls_18-589
AND REAL STEALS
Tamarind drive home. This 1 bed/1bath home, on 0.883 acres, is the perfect spot to get away from it all and enjoy one of the most beautiful beaches in West Bay:
https://www.roatan-realestate.com/idx/Acre-1-bed-1-bath-West-Bay-Jungle-Haven-and-private-883-Roatan-mls_19-183
1 bed/1 bath ground floor unit at Infinity Bay so is just steps away from the stunning West Bay Beach:
https://www.roatan-realestate.com/idx/1-Bed-1-Bath-West-Bay-Infinity-Bay-Condo-601-Roatan-mls_18-331
Newly updated and ready to rent! 2 bedroom/1 bathroom home is a great entry level home and has great rental potential. Strategically located half way between West Bay and West End:
https://www.roatan-realestate.com/idx/off-West-Bay-Road-Potential-for-rental-income-Roatan-mls_17-129
East Sandy Bay Island Style Home! A one bedroom with a loft (loft has a separate bath) with a downstairs studio with its own entrance:
https://www.roatan-realestate.com/idx/Beachfront-159K-Island-Style-Home-Roatan-mls_19-202
2 bed/2 bath, 1,560 sq ft home set on a 0.026 acre elevated lot – close to West End with a community pool and lush gardens:
https://www.roatan-realestate.com/idx/Villagio-Verde-West-End-Tropical-Views-Home-Roatan-mls_17-541
Sandy Bay 4 bedroom, 2,600 sq ft home on a hilltop with superb views to the ocean designed to be two separate units:
https://www.roatan-realestate.com/idx/location-Casa-Bella-Ocean-view-Convenient-Roatan-mls_19-285
Introductory price – newly constructed duplex features 2 bedrooms, 2.5 bathrooms and a spacious indoor and outdoor living space:
https://www.roatan-realestate.com/idx/West-End-Jardin-Catalina-Roatan-mls_19-329/
Why not (Por Que No?) have your very own restaurant in paradise right in the heart of West End – pastries and cakes to die for:
https://www.roatan-realestate.com/idx/West-End-Por-Que-No-Restaurant-Roatan-mls_19-81
A huge business opportunity in the purified water market – includes a 3 bed home:
https://www.roatan-realestate.com/idx/Plus-3-Br-2-Bat-Home-OASIS-Water-Company-Roatan-mls_19-216
180 degree view of the blue and turquoise Caribbean from this 0.37 acre lot in a quiet, well maintained community:
https://www.roatan-realestate.com/idx/Turtling-Bay-Lot-31-Roatan-mls_19-98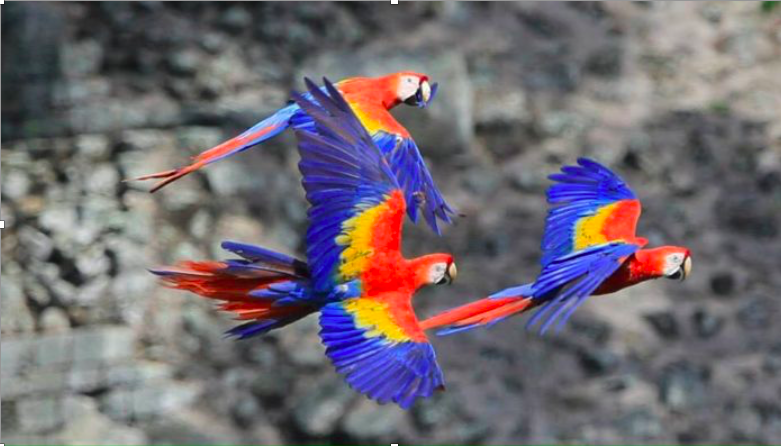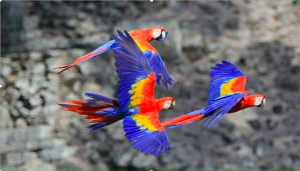 UPDATED ON THE UPDATES
Stay updated on all of the current listings and price reductions. Our monthly VIP newsletter will give you a quick look at some of the new listings, price reductions and hot deals. Moreover, the monthly newsletter will keep you informed on what's happening as well as real estate opportunities for that month. In addition, we'll also provide you with valuable information and tips about selling your house. Additionally, hints on what to look for when purchasing a home or property.
Sign up for our monthly/weekly newsletter by clicking this link:
https://www.roatan-realestate.com/roatan-real-estate-newsletter/
Whatever your real estate questions, needs and priorities are, RE/MAX is here to help!
Additionally, please watch our webinar "Discovery and Investment Tour". Its aim is to provide you with information and facts to aid your decision to invest in the Bay Islands:
https://www.roatan-realtor.com/intro-welcome/
For information on our Roatan VIP Investment Club, please sign up here:
https://www.roatan-realtor.com/real-estate-investment-club/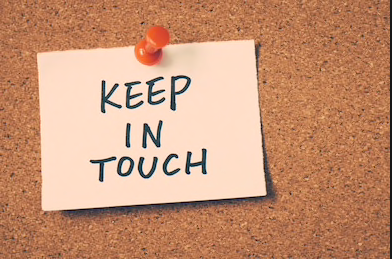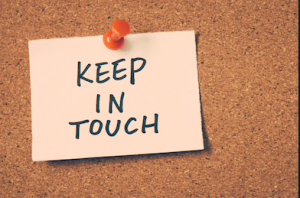 EDUCATION BEFORE YOUR VACATION
RE/MAX has pulled together a lot of information for our clients over the years, if you want to get to know some important facts about Roatan before you come down, please visit: https://www.roatan-realestate.com/roatan-buyers/
What to do whilst you are here, we can tell you that too, click on https://www.roatan-realestate.com/things-to-do-on-roatan/to find out what exciting and fun things you can do. View https://www.roatan-realestate.com/photo-gallery/to see what you are going to see before you get here.