Roatan Real Estate & News
Roatan Real Estate & News can inform you that your lifestyle choice, here on Roatan, has a wider a range than ever before. The amenities and facilities of the island have progressed and grown exponentially in just a few years.
No longer does it have to be the "simpler" way of life that it used to be. You can choose from basic – meaning a smaller home away from the popular areas and throw yourself into doing it the island way from groceries, to shopping, to furnishing your home to entertaining and dining out. Moreover, should you want a few more 'mod cons', then you can decide if you want a luxury home, a gated community, built on the ocean front perfect for guests and entertaining. And everything in between.
Restaurants for every pallet and budget, more and more planned activities and streamlined processes for just getting 'stuff' done.
And there's always so much happening on island from events, charitable doings, and gatherings. You can choose what suits you best!
And there's always so much happening on island from events, charitable doings, and gatherings. You can choose what suits you best!
DON'T DUMP THOSE "SPECIAL TREASURES"
FASTER FOOD THAN A SILVER BULLET
BRITISH AMBASSADOR VISITS ROATAN
US EXPATS – TAXING STUFF
IMPAWTANT PUPDATE – GOING TO THE DOGS!
BECOME A DIVEMASTER WIN/WIN
LISTINGS, LISTINGS, LISTINGS
KEEP IN TOUCH
EDUCATION BEFORE YOUR VACATION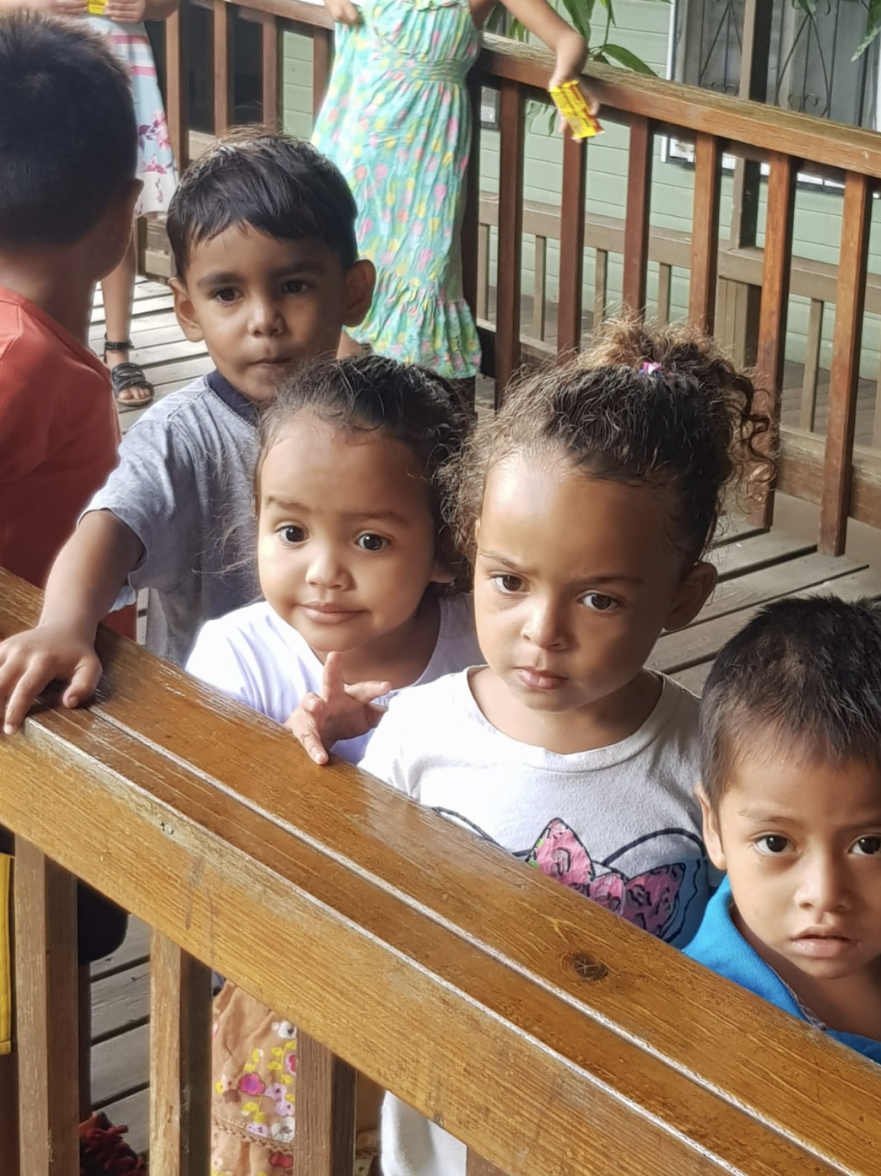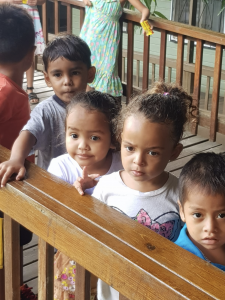 DON'T DUMP THOSE "SPECIAL TREASURES"
Now, Christmas is indeed the time of giving! The children of the families that work at Roatan's dump – picking through acres of garbage to find plastic and metal to sell for a few dollars to live on – thought that 18thJanuary was the day that Santa came.
For the 6thconsecutive year, R Church, who takes care of the 'Special Treasures Dump Ministry", co-ordinated the efforts of fundraisers, donors, volunteers, missions and sponsors.
We, wherever 'we' are from, are so blessed to 'assume' that education is automatically ours for the taking. Even though the public schools here are free, children are not allowed to attend without a full (clean) uniform and all of the classroom supplies needed for the year!
Volunteers handed out to 149 pre-kinder through to 11thgrade children (and 2 back-to-school moms) backpacks. The bags were laden with all the supplies they need to attend school for the year, shoes, uniforms, underwear, hygiene supplies. They could even choose 5 fun items for themselves!
One of the RE/MAX team helped pack backpacks and hygiene bags. Additionally, she was privileged enough to be there with the other volunteers to hand out the "goodies". She got to see the joy and happiness on the faces of the children.
There were medical professionals on-site to give each child a health check and to refer a small number with some health concerns for a free consultation at the Clinic Esperanza.
A huge hit were the knitted hats all hand-made and sent down by a group of church ladies in South Carolina.
The volunteers, donors, and sponsors were predominantly North Americans that have moved here and embraced their new community. Could this be you?
https://www.roatanmission.com/donate/special-treasures-dump-ministry-school-fundraiser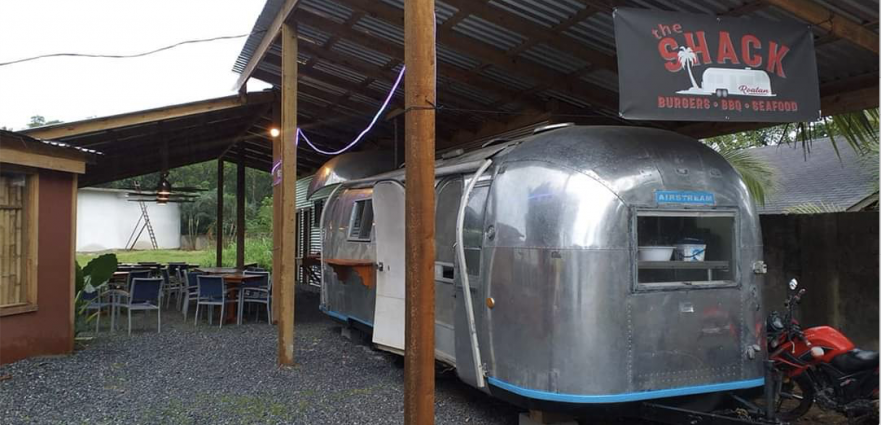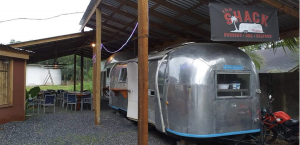 FASTER FOOD THAN A SILVER BULLET
Unquestionably, the newest positive edition to our island's food experiences is an airstream "silver bullet" trailer converted to a fast food café. Parked just outside West End, it serves some of the best fries (twice fried, twice the flavour) on island. And its burgers, ribs, roast chicken, pulled pork are darn good too.
The 'silver bullet' trailer was driven down from Mississippi by the owner, Nick VanZee, who moved to Roatan 6 years ago. It took 51 days to make the journey and was home to Nick along with his wife and 5 children. Now 6 years later, the trailer has been recycled as a fast food operation that is very quickly gaining in popularity because of the quality of food, service and reasonable prices.
Maybe this doesn't count as Roatan Real Estate & News but it is certainly newsworthy on our little island.
Open from 11am to 8pm Monday through Saturday. Make this one of your refueling pit stops!
https://m.facebook.com/story.php?story_fbid=2763730776996066&id=100000775113712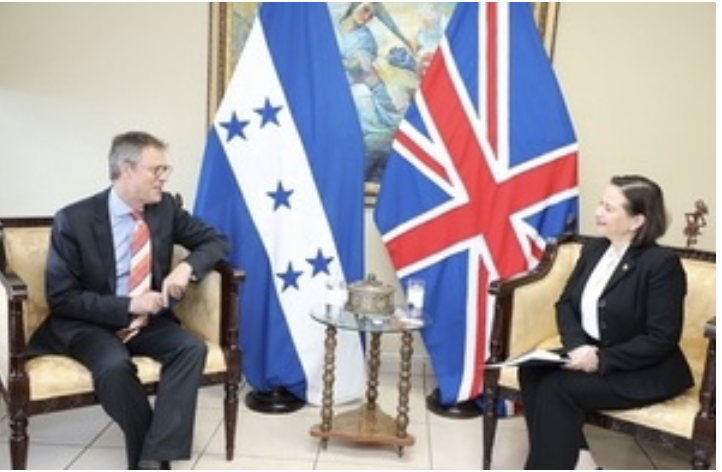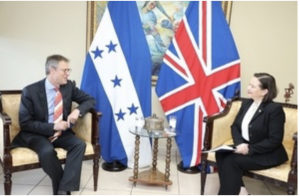 BRITISH AMBASSADOR VISITS ROATAN
The newly appointed Ambassador, Nick Whittingham, designated to the Republic of Honduras and to Guatamala came to Roatan Thursday 16thJanuary to host a reception with the British community on the island. The objective of the meeting was to introduce himself and his staff as the new contact for Brits and learn about life on Roatan. Roatan Real Estate & News!
The event was an informal gathering at Roatan Oasis Restaurant, who provided nibbles, and was an open format allowing attendees to ask questions relating to any consular related matters.
Ambassador Whittingham also explained about his work plans in Honduras – the top UK priorities include advocating our bilateral economic relationship, climate change issues and strengthening the rule of law.
Ambassador Whittingham had already met with Deputy Foreign Secretary, Norma Cerrato, to present initial documentation before meeting with the President of Honduras later this year.
https://www.gov.uk/government/news/british-ambassador-holds-first-meeting-with-the-honduran-foreign-secretary?utm_source=miragenews&utm_medium=miragenews&utm_campaign=news

US EXPATS – TAXING STUFF
Filing US taxes from abroad can be complex, due to the additional reporting requirements. There is often an interaction with another tax system, or tax treaty provisions (such as Foreign Earned Income Exclusion or Foreign Tax Credit) may apply. For this reason, expats should seek advice from an expat tax specialist to avoid future run-ins with the IRS.
US citizens living abroad need to file taxes much the same as those living in the States. Paying taxes is based on citizenship, not on residence, like most other countries. Americans whose income is over $12,200 (in 2019), or just $400 self-employment income, globally, are required to file. Some expats have to file US state taxes from abroad, too.
Deadlines & Extensions:
If, after claiming provisions named in paragraph one, the expat still owes US tax, they are required to pay by April 15thotherwise pay interest. An extension of 6 months can be requested.
Americans who live abroad receive an automatic two-month extension (June 15th) to file to allow time for them to file foreign taxes.
If the foreign country of residence does not allow the expat to start filing taxes in that country i.e. the UK, then a six-month extension (to October 15th) can be applied for by filling in a 4868 form.
There are a few special circumstances when additional time may be requested beyond October 15th. However, this is reviewed on a case-by-case basis by the IRS and the extension often doesn't get granted.
Any American who has over $10,000 in total in foreign bank and/or investment accounts is required to file a Foreign Bank Account Report (FBAR) to FInCEN by October 15th. So it makes sense to file FBAR at the same time as their US federal tax return.
https://brighttax.com/blog/2020-irs-deadlines-extensions-us-expats/

IMPAWTANT PUPDATE – GOING TO THE DOGS!
Two of the most proactive and prominent animal charities on the island: Roatan Operation Animal Rescue (ROAR) and Roatan Animal Support (RAS) are joining forces, for the first time, in organizing a fundraising event. The extravaganza is called 'Wine, Whiskers & Wags' and will take place on Wednesday 19thFebruary at Infinity Bay Courtyard (within Infinity Bay Resort, West Bay) at 5pm.
Not only will the "affur" include wine tasting for all attendees, but they will "purrtake" in hors d'oeuvres, dancing and pawticipate in a silent auction and raffles. Local businesses donated all the raffle and silent auction items were. RE/MAX is one of the "Gold Sponsors" for this deserving cause.

ROAR & RAS' MISSION IS MULTI-PRONGED


Importantly, their mission is not only to serve the stray and neglected animal population by providing veterinary services and medicines to the street dogs and cats but to support owners that are too poor to pay for those services for their own pets. Another huge focus is to reduce the numbers of stray animals by frequent neutering programs. This is all "supawted" by finding foster and permanent homes for the homeless and abandoned dogs and cats.
In 2019, ROAR and RAS together have neutered 69 animals, have vaccinated 74 animals, found 'furever' homes for 23 animals, medically treated many patients for heartworm, ehrlichia, mange, and transmissible venereal tumors (TVT), as well as covered the costs of many X-rays, antibiotics, and diagnostic tests. This all is takes cash…..
Their ultimate goal! To build a shelter to provide daily care and a haven for unwanted, neglected or abused animals.
It will require the help and support of the community, volunteers and visitors in many capacities: to donate food, medical and general supplies, money and/or time. The Wine, Whiskers & Wags event will be a huge kickstart to fill the coffers.
Join us in the effort to increase the quality of life for the animals and people of Roatan. Click: https://roatananimalsupport.org/donateor here: https://www.roarescue.org/donateto donate to either cause.
The animals of Roatan thank you.
https://www.roatananimalsupport.org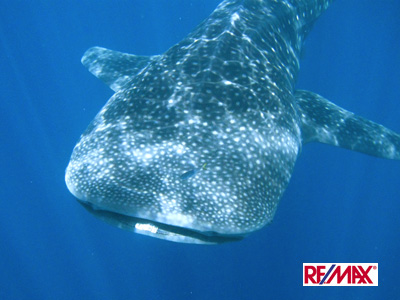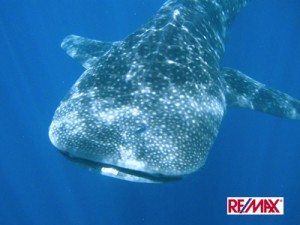 BECOME A DIVEMASTER – WIN/WIN
Scuba Schools International (SSI) threw down the gauntlet to divers. They announced that folks who get certified as Master Divers during 2020 will automatically get entered into a raffle to win a trip on a live-aboard on the Roatan Aggressor.
The Roatan Aggressor is set to explore the crystal clear waters of the Bay Islands, Honduras. It offers up to 5 dives per day. Without a doubt, Roatan is known for its pristine reef, sheer walls, swim throughs, remote sea mounts, wrecks, huge barrel sponges. Additionally, whale sharks, eagle rays and macro critters are regular spots.
To become an SSI Master Diver, you'll need to complete a minimum of five specialties with one being SSI Diver Stress and Rescue and log over 50 dives.
So kill two birds with one stone, become a Master diver and get to come to Roatan for free.
https://www.deeperblue.com/become-an-ssi-master-diver-and-win-a-trip-on-the-roatan-aggressor/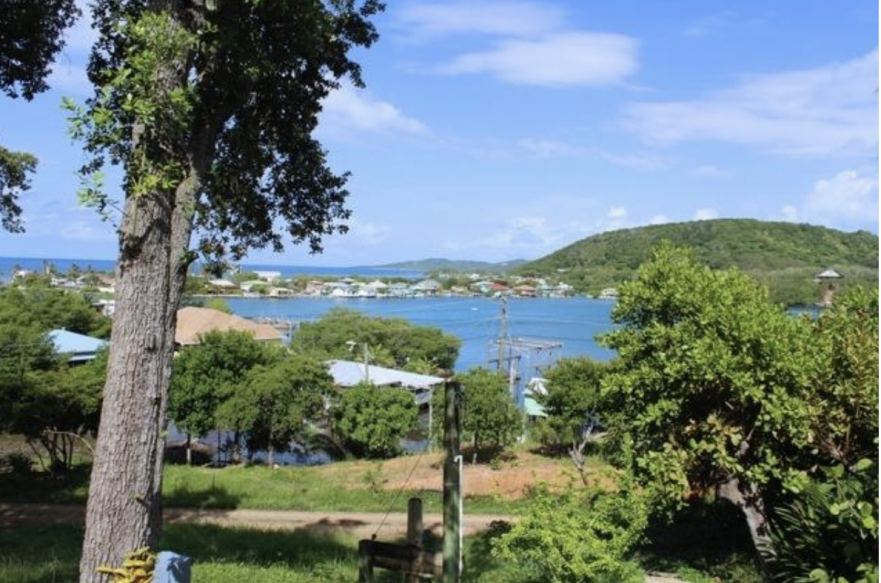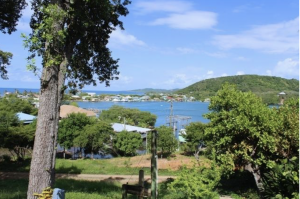 LISTINGS – Roatan Real Estate & News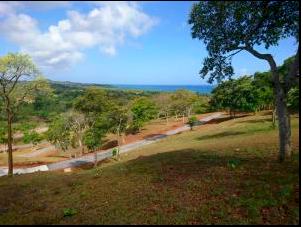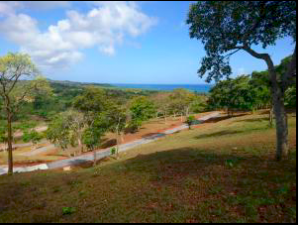 LOTS
IN DEMAND: 0.57 acre homesite within the community of Palmetto Bay Plantation now in demand since the new road went in:
https://www.roatan-realestate.com/properties/382-Residential-Land-Palmetto-Bay-Roatan-Ho-34101-USD250-000/
BARGAIN: One of two adjacent, hillside lots (0.1 acre) in Mahogany Hills with breathtaking ocean views and cooling breezes:
https://www.roatan-realestate.com/properties/353-Residential-Land-Lot-2-Mahogany-Hills-Roatan-Ho-34101-USD16-500/
BARGAIN: 0.2 acre on the iron shore with stunning views of the deep blue Caribbean sea, the mountains of the mainland and wonderful breezes. Permits and plans for home already approved:
https://www.roatan-realestate.com/properties/351-Residential-Land-Pirates-Cove-near-Keyhole-Bay-Roatan-Ho-34101-USD125-000/
BARGAIN: Lot 52 – a gentle sloping homesite within the prestigious Lawson Rock Development. Private security 24/7, community pools, beach, dock and a restaurant:
https://www.roatan-realestate.com/properties/355-Residential-Land-Lawson-Rock-Sandy-Bay-area-Roatan-Ho-34101-USD51-988/
FREE HOME: 0.28 acre waterfront lot with deeded dock access has a humble casita already built. TLC could make this your heavenly hide-away – boat access only:
https://www.roatan-realestate.com/properties/384-Residential-Land-Waterfront-Casita-in-Calabash-Bight-Santos-Guaradiola-Ho-34101-USD55-000/
Lot 1 in Love at First Bight eco-development. Enjoy the incredible views from ridges and rolling hills:
https://www.roatan-realestate.com/properties/358-Residential-Land-Lifestyle-by-Atocha-Santos-Guaradiola-Ho-34101-USD149-000/
Diamond Rock Resort – Lot A7 – "far from the madding crowd" and tucked away from the main tourism areas:
https://www.roatan-realestate.com/properties/345-Lot-A7-Diamond-Rock-Resort-Santos-Guaradiola-Ho-34101-USD77-000/
A large 0.62 acre homesite, by Havana Beach, perched atop a verdant hillside on the north shore with panoramic views of the iridescent blues of the Caribbean Sea:
https://www.roatan-realestate.com/properties/338-Residential-Land-Awaken-to-Breathtaking-Ocean-Views-Roatan-Ho-34101-USD199-000/
A rare and stunning 2.19 acre oceanfront bluff lot with almost 160 ft of water front and multiple locations for a home. Just 5 minutes away from West End and West Bay:
https://www.roatan-realestate.com/properties/369-West-Bay-Bluff-Roatan-Ho-34101-USD1-200-000/
Exclusive luxury modern development called Ocean Hills in Punta Gorda (Lot 12). Access to top of the line construction with modern style architecture:
https://www.roatan-realestate.com/properties/354-Residential-Land-Ocean-Hills-Lot-%2312-Roatan-Ho-34101-USD45-000/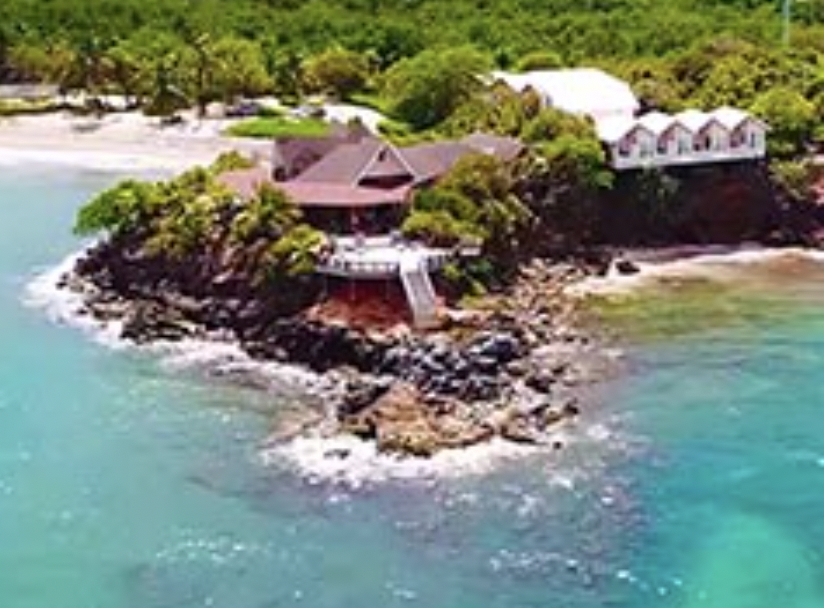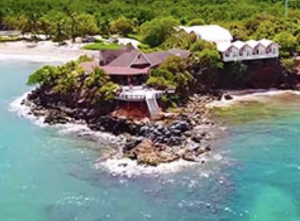 Roatan Real Estate & News on HOMES/CONDOS:
REAL STEAL – $325K PRICE REDUCTION: Parrot Tree Plantation waterfront estate7,498 sq ft 4 bed/4.5 bath with guest house is located on the Marina Point. Sitson over an acre of lush tropical gardens with 300 feet of breath-taking Caribbean views on one side and 225 feet of protected canal with dock & lift on the other:
https://www.roatan-realestate.com/idx/La-Joya-Caribe-a-Parrot-Tree-Waterfront-Estate-Home-Roatan-mls_19-326/?SavedSearch=20191126185419979847000000&MinPrice=800000&MaxPrice=900000&pg=1&OrderBy=-ListPrice&p=y&m=20040614210230960631000000&n=y
GREAT DEAL: Paradise Homes "3 for 1" with beautiful ocean views in First Bight. These homes include a private pool overlooking the Caribbean sea. Perfect getaway for vacationing or commercial potential income through rental:
https://www.roatan-realestate.com/properties/370-Residential-Land-Paradise-Point-Homes-in-First-Bight-Santos-Guaradiola-Ho-34101-USD2-499-000/
GREAT LOCATION: Ground floor 2 bedroom, 2.5 bath luxury, turnkey condo is located in the exclusive Keyhole Bay community in West Bay:
https://www.roatan-realestate.com/properties-3/247-Condo-Keyhole-Bay-Condo-Roatan-Ho-34101-4-Rooms-2-Bedrooms-2-5-Bathrooms-USD445-000/
REDUCED TO BY $33K TO SELL: Recently remodeled Mediterranean style 3 bed/3 bath home just steps away to a private white sand beach and communal dock:
https://www.roatan-realestate.com/idx/Great-Views-Breezes-Tranquil-Elevated-Home-Roatan-mls_18-454/?OrderBy=-ModificationTimestamp&Limit=16&SavedSearch=20191126185419979847000000&pg=2&p=y&n=n&m=20040614210230960631000000
INVESTMENT OPPORTUNITY: This tranquil offering would make the perfect family compound or primary residence with extra space for rentals and or maybe that beautiful, tropical, boutique B & B:
https://www.roatan-realestate.com/properties/373-Single-Family-Residence-Calabash-Bight-East-Santos-Guaradiola-Ho-34101-6-Bedrooms-6-5-Bathrooms-USD1-200-000/
LUXURY: Enjoy spectacular panoramic views of the Caribbean Sea in Oakridge. This 4 bedrooms ensuite home with 1/2 bath on the main features a media room on the second floor, a living area and a formal dining area on the main floor:
https://www.roatan-realestate.com/properties/240-Single-Family-Residence-Perla-del-Oc%26Atilde%3B%26copy%3Bano-Santos-Guaradiola-Ho-34101-4-Bedrooms-5-Bathrooms-USD1-850-000/
PRICED TO SELL: Fully furnished 2 bedroom and 2 bathroom condominium with great rental potential. Inside the well designed, constructed and maintained complex of Pineapple Villas:
https://www.roatan-realestate.com/properties/263-Condo-Unit-941-Pineapple-Villas-Roatan-Ho-34101-6-Rooms-2-Bathrooms-USD179-000/
More great opportunities:
BRAND NEW: Custom built 1 bed/1 bath home. Gorgeous views, from the south shore, of the tranquil Caribbean ocean with the majestic mainland mountains in the distance.
https://www.roatan-realestate.com/properties/287-Single-Family-Residence-Flowers-Bay-New-home-with-ocean-views-Roatan-Ho-34101-2-Rooms-1-Bedroom-1-Bathroom-USD199-000/
RARE: Gorgeous 3 bedroom/4 bathroom penthouse condo is located on 3rdFloor at the Infinity Bay Resort and Spa overlooking the ocean of West Bay Beach:
https://www.roatan-realestate.com/properties/294-Infinity-Bay-Penthouse-%23105-3-beds-4-baths-Roatan-Ho-34101-7-Rooms-3-Bedrooms-4-Bathrooms-USD1-599-999/
New Listing: A luxury 4 bed/4.5 bath beach/bluff' home with elevated views of the ocean. Also has a 2br/2b Guesthouse and a shared community boat dock:
https://www.roatan-realestate.com/properties/372-Single-Family-Residence-Blue-Harbor-Beachfront-Luxury-Home-Roatan-Ho-34101-6-Bedrooms-6-5-Bathrooms-USD1-200-000/)

KEEP IN TOUCH
Stay updated on all of the current listings and price reductions. Our monthly VIP newsletter will give you a first-hand look at all of new listings, price reductions and hot deals. And it will keep you informed of any changes or new events that are occurring. To sign up click: https://www.roatan-realtor.com/real-estate-investment-club/. Check out the previous issues or subscribe here: https://www.roatan-realtor.com/bulletins/.
Moreover, we'll also provide you with valuable information and tips about selling your house. In addition, what to look for when purchasing a home or property.
Whatever your real estate questions, needs and priorities are, RE/MAX is here to help with Roatan Real Estate & News.
Please watch our webinar "Discovery and Investment Tour". Its aim is to provide you with information and facts to aid your decision to invest in the Bay Islands:
https://www.roatan-realtor.com/intro-welcome/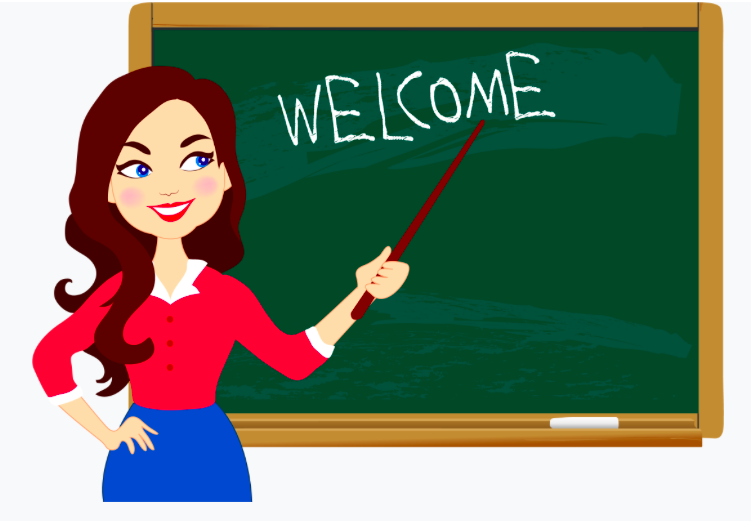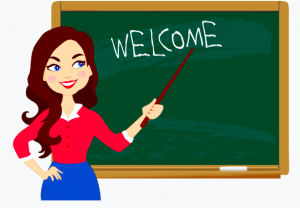 EDUCATION BEFORE YOUR VACATION
Need more information? Check out the educational links below:
Moreover, RE/MAX has pulled together a lot of information for our clients over the years, if you want to get to know some important facts about Roatan before you come down.
The purchase of a property in a foreign country creates many questions. This link will
get you to the answers:
https://www.roatanbayisland.com/roatan-faqs/
Our Video Information Series is a series of short videos that features input from a variety of people that provide information on Titles, Residency, Taxes (US and Canadian), various types of insurance, medical care and facilities, and even a long term ex-pat:
https://www.roatan-realtor.com/intro-welcome/
You are not familiar with Roatan Real Estate & News? This link will provide you with information on the geography of the island that helps you decide where on the island suits your goals best:
https://www.roatanbayisland.com/geography-webinar/
What to do whilst you are here, we can tell you that too, click on:
https://www.roatanbayisland.com/things-to-do/to find out what exciting and fun things you can do.
A picture is worth a thousand words:
https://www.roatan-realestate.com/photo-gallery/
Visit us on FaceBook, (and 'like' us please): https://www.facebook.com/RoatanRemax/