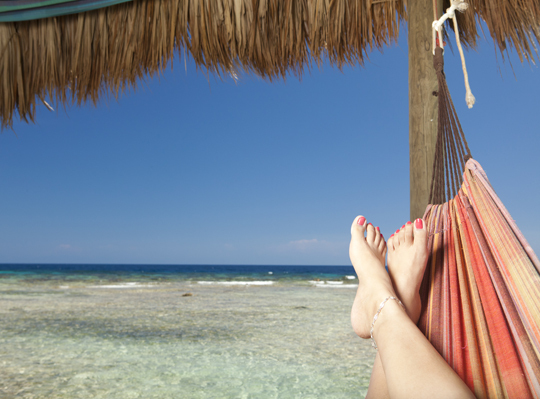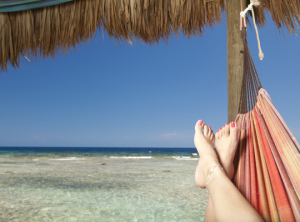 Welcome to June 2019 Roatan Newsletter covering local news, events and real estate.
There are many, many upsides to "island life". The community; the social activities; the fundraisers; the new friends; the old faces and visitors; our ocean along with all its activities and, of course, the beauty and tranquility of living in paradise. Importantly, what may not seem newsworthy: becomes exciting, things that previously felt important ceases to matter and the "here and the now" is the way of life many of people here choose to lives their lives today!
A TASTE OF HOME!
SHAKE, RATTLE & ROLL.
CHARITY BEGINS AT HOME.
LIONFISH LOUIE'S SUNDAY FUNDAY!
ROATAN ISLAND BREWERY CO.
ADD THIS UNDERRATED CENTRAL AMERICAN GEM TO YOUR LIST……
REMAX MAGAZINE EDITION 4.
HOT DEALS & REAL STEALS.
THE LAST STRAW.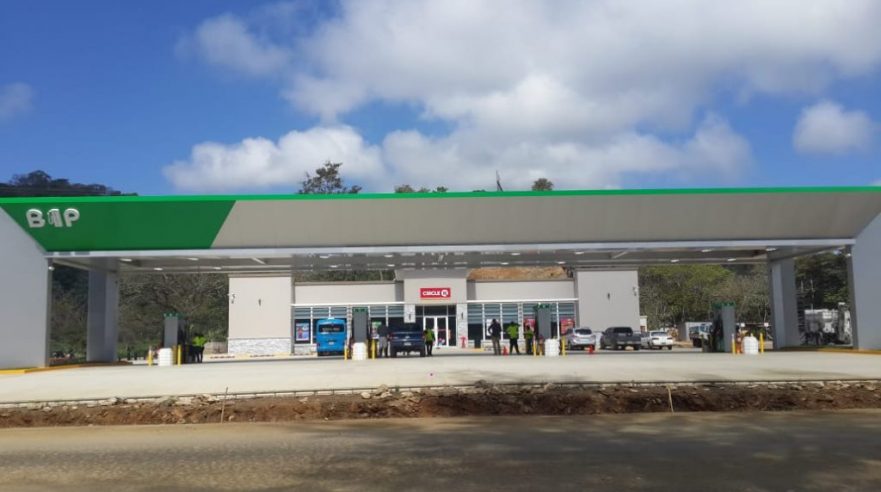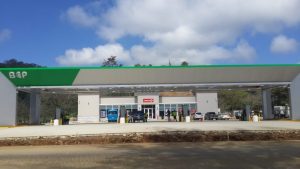 A TASTE OF HOME!
There is nothing quite like food to trigger the memories and nostalgia of "life before Roatan"! For instance, it be the aroma, the sight or the label on the packet that whisks you back to a place, a person or a trip of yesteryear!
The island now has Dunkin Donuts, yup, Dunkin Donuts! Delivered daily from the mainland by the yacht and then on to the first ever Circle K store on the island – located at the BIP garage in Dixon Cove. Indeed, this may not sound newsworthy to this newsletter reader! But, to those who have not experienced the sugary delight in months or even years, they are a treat for sore eyes. Furthermore, they sell like hot cakes!
In addition, Circle K boasts pre-packed sandwiches and burgers that are just like McDonalds'! Similarly, they have constantly cooking hotdogs, with a bevy of sides for just 69 lempiras. In conclusion, maybe this news wouldn't appear on one of the news networks in the US but, here on island, the Coconut Telegraph is buzzing!


SHAKE, RATTLE & ROLL
Roatan is very protected from hurricanes and does not experience the natural disasters that often appear in the news relating to other Caribbean islands.
However, on the night of 28th April there was a 5.3 magnitude earthquake and some people even felt it although many slept through the event. However, it has been many years since there was one recorded even close to that size.
As a result, one resident was quoted as saying that she "I almost lost a whole bottle of rum when it fell off the shelf but, fortunately, it didn't break!".
The epicenter was between La Ceiba on the mainland and the neighbouring island of Utila.
Roatan is so very lucky as our reef, the second largest in the world, protects us from weather and natural occurances that is not afforded to so many other places in Eastern Caribbean. Moreover, even if there was a huge earthquake, a tsunami is unlikely because the reef prevents the pull of ocean back.
Most importantly, not only is our reef is so precious and provides not only protection, it is a haven for a whole ecosystem. Above all, Roatan is one of those rare places that have so many contributing factors that make it safer from natural forces than most other tropical islands.
http://www.roatan.ws/roatan-earth-quake.html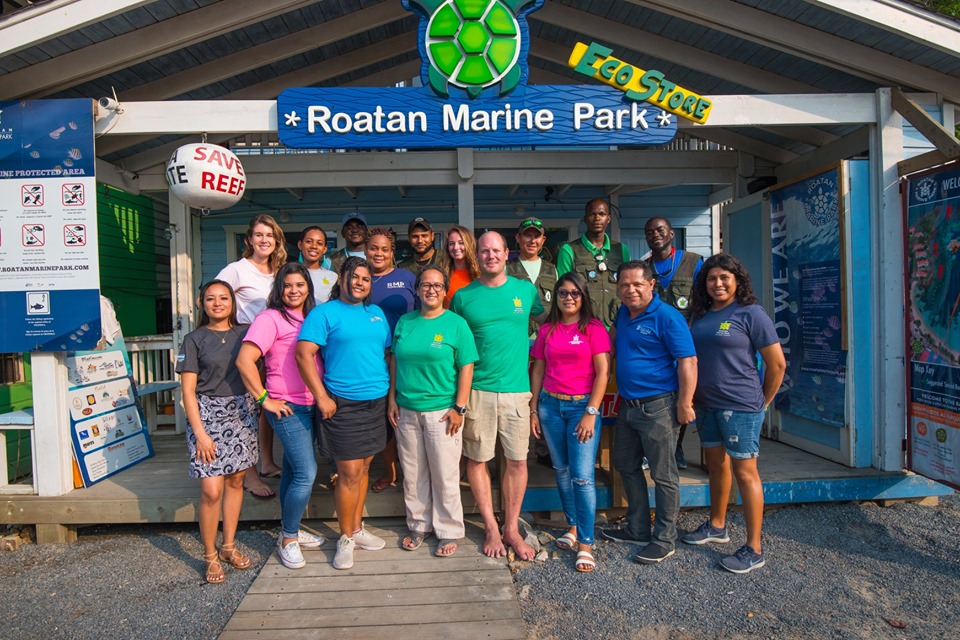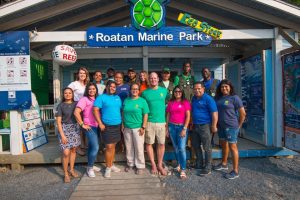 CHARITY BEGINS AT HOME
Many of the foreigners that migrate here make Roatan their home throw themselves into island life. In the same vein, they make it their mission to aid the environment and/or the less fortunate of their new community.
Some of the best known and most supported are (although there are many, many more deserving causes helped by individuals, and businesses alike). To name just a couple of the beneficiaries:
• The Roatan Marine Park – https://www.roatanmarinepark.org
• SOL Foundation https – https://www.solroatan.org
• ROAR (Roatan Operation Animal Rescue) – https://www.facebook.com/ROARescue/
Moreover, there are always a host of fundraisers happening on island and an abundance of ex-pats ready to rally their support. Any excuse to party especially if it is in the name of a good cause.
One of the hosts of the charity benefits is: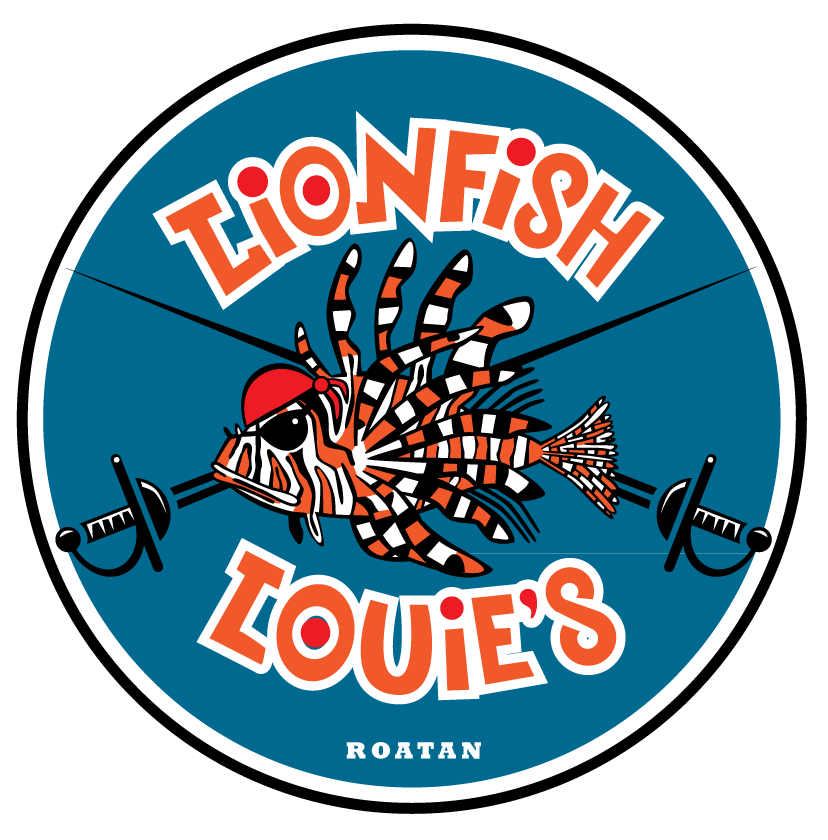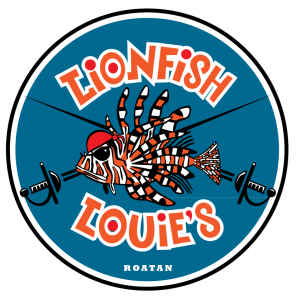 LIONFISH LOUIE'S SUNDAY FUNDAY!
The perfect setting, Havana Beach is away from the madding crowds but certainly not out of the midday day sun! Location, location, location! Set on a white sand beach with palm trees for shade, a dock to dive off and a kicking restaurant and bar
Why is it called Lionfish Louie's? The reason being, that the restaurant features lionfish as the headline protein due to "spearheading" many dive shops and individuals spear fishing competitions. The bounty, is the non-native invasive lionfish which are threating our reef's natural ecosystem, served in a variety of tasty dishes.
Beneficiaries
The regular recipients of the proceeds from the Lionfish Hunt Competition, numerous games, raffles and Hermit Crab Races are The Roatan Marine Park East End Chapter and ROAR (Roatan Operation Animal Rescue).
And, in addition to the games, festivities, fun, food, fruity, frothy, frosty uniquely-flavoured cocktails, there is live music played by our own homegrown talent. Dancing in the sand or watching the embers burn in the beach bonfire after the sun goes down – truly a magical day.
Likewise, the venue is also is available for weddings, retreats, corporate events and private parties and has all sorts of activities to be enjoyed: horseback riding, jet-skis and a variety of watersports.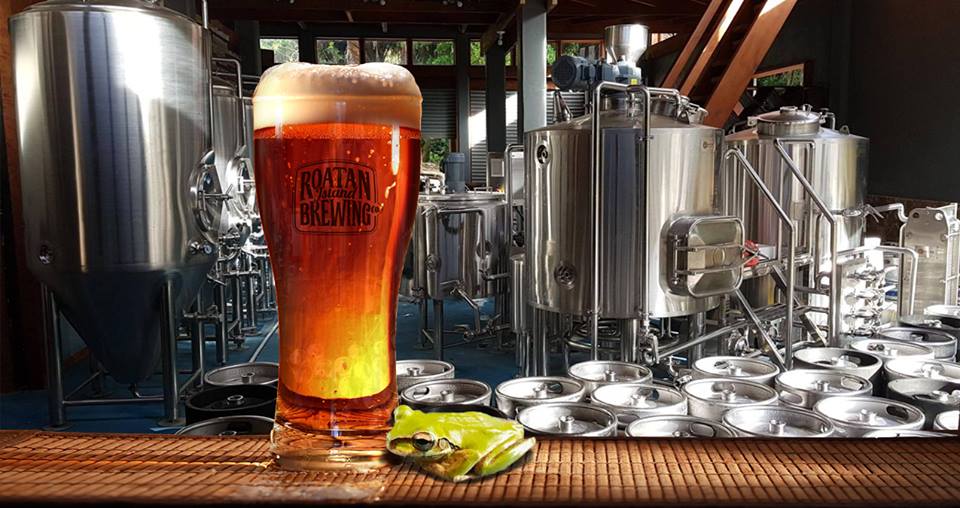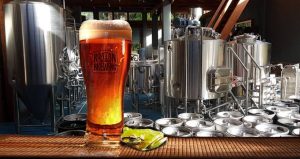 ROATAN ISLAND BREWERY CO
Another super Sunday Funday! The choices for fun are abound. Roatan Island Brewery Co is another of the local businesses that support and fundraises for local charities and non-profit organisations. For example, the host generates participation and rallying the crowd in to playing games, races, buying raffle tickets. The proceeds all go to the designated charity and everyone has fun.Roatan Island Brewery Co is an artisanal brewery that makes its own ales, beers and stouts on site. There are currently eight varieties on tap along with island made Soursop Soda and Caribbean Root Beer.
Roatan Island Brewary Co is the brainchild of two ex-pat couples. It is located in a beautiful setting located on the picturesque north shore of the island, close to Palmetto Bay Plantation. In addition to the perfect site, it is surrounded by verdant jungle, mature fruit trees and towering Emperor Palms. Furthermore, it has the ambiance of a family gathering at a cook-out, an English country pub on a summer's day or a family fete. In addition, there are already some walking trails cut, which will continue to meander through the surrounding jungle and indigenous plants and flowers are planted and established.
Food Glorious Food
Most importantly, Sunday Funday here also has a BBQ style food station. Roast hog or lamb, spit-roast on the day! Diners just go grab their plate and fill it with a variety of meats and sides.
Certainly, you can choose what kind of day you want: stay inside and catch up with old friends and faces, sit in the grounds for a family style picnic or gossip with your friends on one of the scattered tables and chairs or just hang in a hammock.
Notably, there's even a shuttle service from West End so that revelers can enjoy the wares without the worry of the drive home.
https://www.facebook.com/events/415040242593757/
https://www.facebook.com/roatanbrewery/photos/pcb.810205112670939/810204882670962/?type=3&theater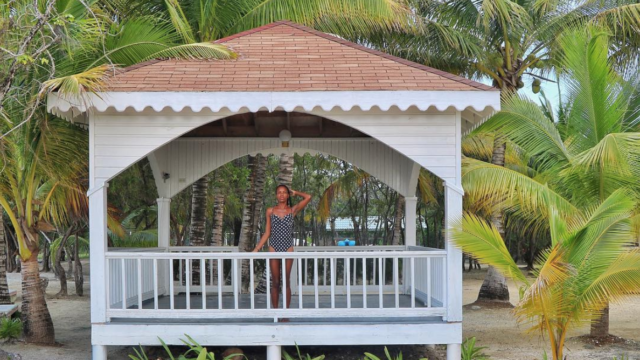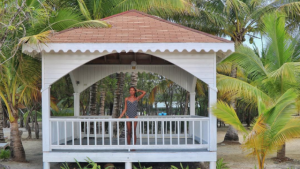 ADD THIS UNDERRATED CENTRAL AMERICAN GEM TO YOUR LIST……
Essence an online magazine that writes a section on travel destinations wrote:
"If you're looking for a country that has affordability, nature, adventure, gorgeous beaches (Roatan is one of the ten best beaches in the world), warm natives and short flying time from the US – add Honduras to your list ASAP."
In their article, they describe Honduras as having a rich and mystical culture. Secondly, they recommend, for the slightly more adventurous traveler, 8 Honduran destinations to discover and explore including Utila, Pico Bonito National Park on the mainland, and Roatan.
As an illustration, the article even lists a 32-acre island called Fort Morgan Cay off the coast of Roatan that is available to buy for just US19.5m!
https://www.theedgemarkets.com/article/eight-private-islands-sale-perfect-longterm-getaways
https://www.essence.com/lifestyle/travel/destination-spotlight-honduras/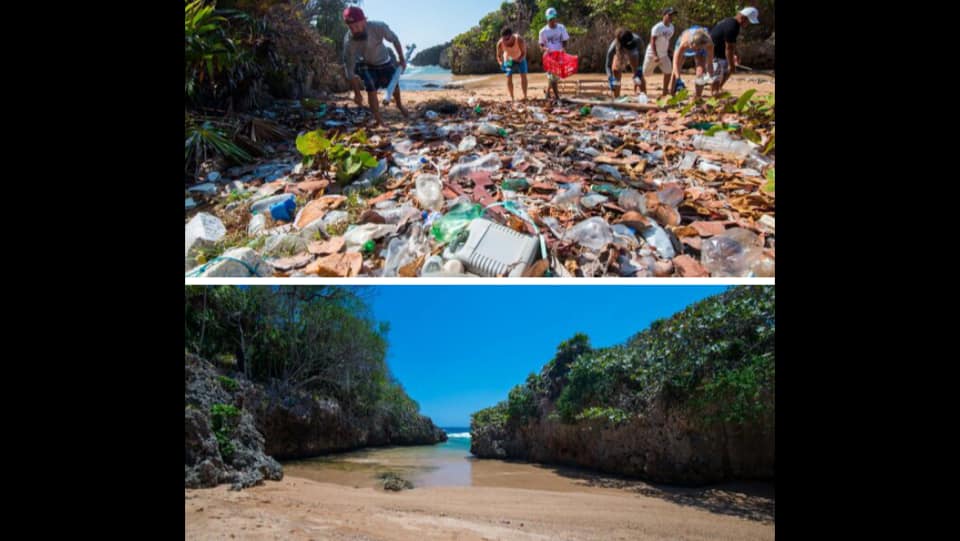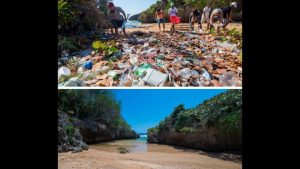 THE LAST STRAW
In this paragraph, we acknowledge that the world is really having to take note on the loud and clear message that our environment, our planet, is in grave jeopardy. Subsequently, Roatan is implementing rules and regulations to reduce our destructive impact on the island, and in turn the world. In light of this, the Municipality of Roatan has announced that a, of 29th June, it will be prohibited the sale and distribution of "expanded polystyrene". As a result of this implementation, it will be illegal to give out containers, trays, packages, cups made of Styrofoam.
Above all, most of the larger establishments have banned the use of plastic cups, straws and single use plastic bags.
The Roatan Marine Park
Consequently, The Roatan Marine Park, many business and volunteers do huge clean-ups of the beaches. The community cares! It is also important to realize that all the dive shops are heavily involved on a day-to-day basis, clearing any debris they find out in the water.
Most importantly, this new law will have a huge impact in reducing the amount of the trash on the island. Moreover, the message from City Hall of Roatan was loud and clear:
"Achieving the reduction of plastic and foam is everyone's task."
Meanwhile, for more information on keeping our environment clean:
https://inhabitat.com/attenborough-effect-inspires-people-to-drastically-reduce-single-use-plastics/
https://www.roatanmarinepark.org/plastic-reduction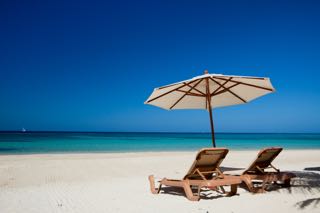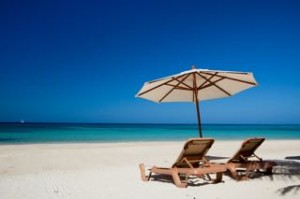 REMAX MAGAZINE EDITION 4 LAUNCH
Most importantly, RE/MAX is about to launch the 4th Edition of its very own real estate magazine! In addition, it contains some of the best listings managed by RE/MAX's 10 experienced agents. RE/MAX boasts more than 40% of the islands sales, meaning that sellers here on island want to maximize their chance to sell their property. In this light, they also know that their sale will be managed in the most professional way possible. By the same token, they want the best so the work with the best so the listings are sure to be good ones.
In fact, the magazine is due to be available in over 50 locations island-wide the third week in June. So be sure to grab one if you are here visiting. Where can you get one? They are in many restaurants, bars, coffee shops and even at the largest grocery stores on island and the airport.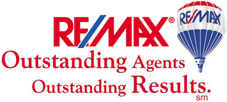 HOT DEALS & REAL STEALS
Brisas del Mar in Milton Bight reduced to $14,000:
https://www.roatan-realestate.com/idx/Milton-Bight-Brisas-del-Mar-Lot-4-Roatan-mls_18-536
Jungle Haven Home:
https://www.roatan-realestate.com/idx/Acre-1-bed-1-bath-West-Bay-Jungle-Haven-and-private-883-Roatan-mls_19-183
Mango Tree Garden Home:
https://www.roatan-realestate.com/idx/Sandy-Bay-Near-AKR-Mango-Tree-Garden-Home-Roatan-mls_18-495
Luxury 2 bedroom condo in one the top complexes on island:
https://www.roatan-realestate.com/idx/Unit-941-Pineapple-Villas-Roatan-mls_19-158
Off Plan 3 Bed/3 Bath Home in Punta Blanca:
https://www.roatan-realestate.com/idx/Main-Sr-Punta-Gorda-Ocean-Hills-Lot-3A-Roatan-mls_18-643
Sandy Bay Bargain Beachfront Cabana:
https://www.roatan-realestate.com/idx/Beachfront-159K-Sandy-Bay-Cabana-Roatan-mls_19-202
Ceiba Hills Home on Roatan with high end interior finish:
https://www.roatan-realestate.com/idx/Ceiba-Hills-Upper-House-Ceiba-Hills-Upper-View-Home-Roatan-mls_17-214
Rare waterfront lots with dock in quaint community:
https://www.roatan-realestate.com/idx/WITH-DOCK-MARIPOSA-RARE-FIND-DEEP-WATERFRONT-Roatan-mls_16-391
Sandy Bay Beachfront Home:
https://www.roatan-realestate.com/idx/Beach-Home-Sandy-Bay-Roatan-mls_17-357
Mountain top home in Flowers Bay – REDUCED BY $171,000 FOR URGENT SALE:
https://www.roatan-realestate.com/idx/Flowers-Bay-Mountaintop-Big-Rock-Roatan-mls_18-450
Lost Isles, Calabash Bight 3 bedroom home with stunning views:
https://www.roatan-realestate.com/idx/Calabash-Bight-Road-Lost-Isles-Roatan-mls_18-176
Playa Bonita – Duplex Right on West Bay Beach:
https://www.roatan-realestate.com/idx/Water-off-West-Bay-Beach-Just-50-steps-from-the-calm-Roatan-mls_18-267
Punta Blanca 2 x 2 bedroom homes right on the water:
https://www.roatan-realestate.com/idx/Beachfront-Home-Rental-Punta-Blanca-Roatan-mls_17-449
Stunning 2 bedroom home on almost 4 acres with a dock:
https://www.roatan-realestate.com/idx/3-834-Acre-Ocean-View-Home-Roatan-mls_18-233
Coral Views home with stunning views from all 3 bedrooms:
https://www.roatan-realestate.com/idx/Has-it-All-Coral-Views-Home-Eye-Candy-Views-Roatan-mls_18-222


COMMERCIAL ENTITIES
This newsletter, as do newsletters of issues past, mention time and time again that "foreigners", "expats", "gringos", whatever term that can be used describe the "non-native" folk that live here, make this their home! Certainly, some do come to simply relax in a hammock, have fun and admire the stunning views. Above all, they've found their paradise! However, others don't just move here, they make themselves a life here. Subsequently, they become part of the community, start companies and establish themselves as successful business people and employers. If this sounds like something you would like to throw yourself into, there some on-going business concerns up for sale and ready for you to make your own:
A huge business opportunity in the purified water market – includes a 3 bed home:
https://www.roatan-realestate.com/idx/Plus-3-Br-2-Bat-Home-OASIS-Water-Company-Roatan-mls_19-216
Buena Onda Hostel already established – sleeps 22 people right in West End:
https://www.roatan-realestate.com/idx/Home-Included-Sleeps-22-Buena-Onda-Hostel-Owners-Roatan-mls_19-79
One of the oldest and best dive shops in West End, ongoing concern just ready to go:
https://www.roatan-realestate.com/idx/West-End-Road-West-End-Divers-Roatan-mls_18-712
Your own restaurant in paradise right in the heart of West End:
https://www.roatan-realestate.com/idx/West-End-Por-Que-No-Restaurant-Roatan-mls_19-81
Please watch our webinar "Discovery and Investment Tour". Its aim is to provide you with information and facts to aid your decision to invest in the Bay Islands:
https://www.roatan-realtor.com/intro-welcome/
To join our Roatan VIP Investment Club, please sign up here:
https://www.roatan-realtor.com/real-estate-investment-club/