Roatan Community and Real Estate Newsletter
This month's issue includes the following:
-Update on the Sandy Bay Orphanage Christmas Party
-Roatan Island Brewing Company opens this January
-Captain Van's Rentals and More
-Local eatery: Por Que No?
-Roatan – Home of the Rich & Famous
-Roatan makes International Living Magazine's list of "Top 25 Places in the World to Retire"
-Upcoming open houses
-New listings, Reduced Prices, Hot Deals, and Properties of Interest
-January 2019 RE/MAX on ROATAN Magazine (Digital Version)
-Helpful & Informative Links
Sandy Bay Orphanage Update
In last month's issue, I highlighted charitable organizations on the island. We have two agents Edi Johnson & Ana Flores, involved with the Sandy Bay Orphanage, and they asked me to send the following update:
RE/MAX's Dream Team would like to thank the generous people who helped create a special day for the children of Sandy Bay Lighthouse Ministries Orphanage. Many generous people created a memorable experience for the beautiful children of Sandy Bay Orphanage. We were able to take the children on Jolly Roger Catamaran Cruise and serve them lunch and drinks. Then the children ended the day at a pool party with Santa Clause, presents, pizza, cupcakes, chocolate bars, sodas, and they went home with piñatas.
Bless the hearts of Jolly Roger, Captain Van, Didi, Wynona/Java Vine, Susie Ebanks, Sally, Lavina, Kerry/Nice and Spicy, Bananarama, Rafa/Splash Inn, Tom and Linda, Sully/Santa Clause, The Chocolate Factory, Melaina Matute, Larry Schlesser, Sophia, Kathy, Colette Grbac, Tommy Moore, Sophia Fedio, Maria Moreno and our helpers Aylin and Marlen Collins. Thank you for your generosity
Local Business/Things to Do- ========== Roatan Brewery Located in the Palmetto Valley just outside of Palmetto Bay Plantation, the Roatan Island Brewing Company officially opens its doors in January. However, some people are getting a sneak peek at the brewery every Sunday until January. The artisanal brewery will be open for tours and tastings, and hosting events. Focusing on a tropical flare to craft beer, current beers on tap include: Citrus IPA, Hibiscus IPA, Paradise Pale Ale, Brown Ale, and Sunsetter Blonde. Brewmasters, Ilias Maier and Mark Flannagan are currently developing a new Macaw Mountain Stout made with Copan coffee and bean vanilla, a porter made with Honduras cocoa nibs and chili, as well as all natural rootbeer, and a bohemian Czech style pilsner. These beers are all brewed in two custom built brewhouses, capable of brewing up to 300 gallons per day. Currently only open on Sundays, in early January the brewery will be announcing their official hours on their Facebook page: https://www.facebook.com/roatanbrewery/
Captain Van's Rentals and More Your one-stop shop for all your island vacation needs. Captain Van's Rentals and More is located in the West Bay Mall in the resort community of West Bay Beach, Captain Van's has been open in West Bay since 2006 and in business since 1998. They offer a full line of transportation rental needs, as well the best wine, liquor and cold beer selection in West Bay. From medicines to flash memory cards to snacks and bags of ice, they have everything you need to enjoy your stay while on Roatan. Rentals include scooter and motorcycles as well as cars, SUVs and minivans. Reserve online in advance to guarantee availability. Open seven days a week from 9AM – 7PM. Accepts credit cards and cash. Visit us at www.captainvans.com for details. Also connect on Facebook for questions and to stay updated on specials and announcements. https://www.facebook.com/CaptainVansRentals
Por Que No?
Enjoy the Mediterranean inspired menu of this local eatery located with a seaside view of Roatan's West End. "Por Que No" is English for "Why Not?" and this restaurant offers a fresh homemade authentic European, Mediterranean and Turkish menu for breakfast, lunch, and dinner. Their exclusive menu creatively identifies vegan, vegetarian, or gluten free options. This whimsically decorated restaurant and bakery offers cold dishes, tapas, and meze along with a variety of lunch and dinner entrees. Featuring exquisite home-baked desserts and healthy teas, Turkish coffee, smoothies, juices, beer, wine, and cocktails. Dine inside and enjoy the exquisite, Turkish artistry and try on some handmade Bohemian jewelry or sit outside facing the beautiful clear water and enjoy the view. https://www.facebook.com/porqueno.roatan/
Are you Researching Your Real Estate Options? – We Can Help
Top 25 Places in the World to Retire
Each year, International Living Magazine, publishes a list of "Top 25 Places in the World to Retire". For 2019, Roatan Island was ranked #16 in the world. There are thirteen categories in which the magazine evaluates, and then combines scores to obtain a ranking total. These comparisons do not include the entire world and many require considerable travel times, which may eliminate some of the locations for those who may be starting in North America (examples include: Cambodia, Sri Lanka, and Vietnam). The list also compares places in the western hemisphere that are countries, whereas Roatan is an island and a small part of one country. Therefore, some of what may be judged in regard to criteria may not actually compare. In several categories, Roatan excelled. For example, in "Buying and Investing" and "Fitting In," Roatan scored higher than Mexico, Panama, Costa Rica, Belize, and Nicaragua. We are thrilled that our little island is compared to 24 actual countries and did very well in that comparison.
Open Houses
RE/MAX is initiating an "Open House" program for the general public. We do have open houses here but unlike where you may be from, normally here they are only real estate Broker/Agent events. This does help each real estate professional familiarize themselves with market inventory. We believe setting up open houses for the general public will help familiarize customers with properties on the market for people who are visiting.
These events will be planned each month. When traveling the main road, look for RE/MAX "OPEN HOUSE" signs, and you can check out homes during your visit.
The January dates OPEN HOUSE dates are listed below. If these dates coordinate with your travel here, you may want to take a drive and check out some homes.
If you are unfamiliar with the areas noted on each property, you may want to view this short video, which will help orientate you. https://www.roatanbayisland.com/geography-webinar/
I also can provide you with links for each home, based on the dates below and future dates as they are designated. If you will be here and wish me to send you a map for either date let me know.
Real Estate – New Listings, Reduced Prices, Hot Deals, Properties of Interest
REDUCED –This gorgeous 1 Bedroom 1 Bathroom was just reduced !!! and is located on the 3rd floor at the Infinity Bay Resort. Condo 2007 is only a 2 minute walk to one of the best Caribbean beaches .https://www.roatan-realestate.com/idx/1-Bedroom-1-Bath-847-sq-ft-Infinity-Bay-Condo-2007-Roatan-mls_18-627
Waterfront home sites – First Bight – "mini community" -Great, breezes, views and secure- https://www.roatan-realestate.com/idx/CoCo-Road-Atocha-Roatan-mls_18-692
Luxury 5500 sq ft Boutique Home/B&B that sit's majestically on the water overlooking the iron shore in the prestigious Lighthouse Estates community, located in West Bay on the Island of Roatan. https://www.roatan-realestate.com/idx/Water-Front-Home-West-Bay-Light-House-Estate-Roatan-mls_18-461
NEW LISTING – Looking for that spectacular sunrise for your new life EVERYDAY! Keyhole Bay Luxury living at it BEST! https://www.roatan-realestate.com/idx/3bd-3-5ba-Ocean-Front-Keyhole-Bay-Luxury-Home-Roatan-mls_18-691
Great Vacation rental comes with proven ROI. This condo is just steps away from West Bay Beach https://www.roatan-realestate.com/idx/One-Bedroom-One-Bath-condo-West-Bay-Mall-4-Roatan-mls_18-317
Nice Home, Reduced Price in Lost Isle Estates – https://www.roatan-realestate.com/idx/Calabash-Bight-Road-Lost-Isles-Roatan-mls_18-176
Moon Cliff Development – This is a developer's dream right here in West Bay!! Highly desirable 6.2 acres of land https://www.roatan-realestate.com/idx/Over-6-acres-West-Bay-Moon-Cliff-Development-Site-Roatan-mls_17-334
Steal of a Deal! – Price Dropped $45k Amazing Turquoise views over looking at Punta Gorda town , a historic Garifuna town rich in culture and simple happiness. VERY Motivated Seller – https://www.roatan-realestate.com/idx/Main-St-Punta-Gorda-Ocean-Hills-Lot-3B-Roatan-mls_18-642
REDUCED -$44K Price Drop -Perfect Vacation Rental , only 5 minutes from the pristine water of West Bay Beach https://www.roatan-realestate.com/idx/Kai-Linda-Way-Villa-Serenity-Roatan-mls_18-145
Lala Cafe – $115,000 New Year, New Business in Roatan! Great opportunity to own a turnkey income generating business in West Bay! Centrally located on main road, #1 Trip Advisor Restaurant in West Bay – www.roarealestate.com/lala-cafe-boutique
Dive Shop For Sale in West End with Real Estate $1.3 million Rare Opportunity! Five Star PADI shop for sale in West End, centrally located along the main road in West End, 180 foot dock with 2600 square feet, the shop has over 3500 square feet including an upstairs retail/restaurant space! Income generating turnkey dive shop for sale – West End Divers is ready for new owners www.roarealestate.com/diveshopforsalehttp://www.roarealestate.com/diveshopforsale
PRICE DROP! $21,000 price reduction at Infinity Bay 1301! Ground floor unit across from pool's edge! Steps to the white sand beach, dive shop, restaurants, bar, spa, 24 hour gym, 24 hour security, wifi with onsite management! Net $10,000 a year www.roarealestate.com/infinity-bay-unit-1301
$49,000 Price Drop! Opportunity Knocks on this Penthouse condo in West End. Villa Del Playa! 3 Bedroom, 4 bath condo along a quiet white sand beach in West End with a ROOF TOP terrace with private plunge pool, kitchen, bathroom and large entertaining sun deck! Endless ocean views and steps to West End village and West Bay. www.roarealestate.com/villas-del-playa
Lighthouse Estates has long been coveted for both home sales and Home Sites that become available there. The reason for this is it's very close proximity to the world famous West Bay Beach. Here are two ocean front lots available in that area that can be purchased separately or combined for a one half acre estate site at a special price. http://www.roarealestate.com/oceanfrontforsale/
Jungle Retreat In Sandy Bay
Sweeping ocean views from this jungle bungalow offers open floor plan with views of the ocean from every window! Wrap around porch with surrounding tropical gardens makes this an island oasis! The home has room for expansion for a pool or another casita! 2 Bedrooms, 2 Baths for $250,000 – http://www.roarealestate.com/jungle-retreat/
Elevated ocean front home site. Very Motivated Seller https://www.roatan-realestate.com/idx/Lot-8-Vista-del-Mar-Roatan-mls_17-533
This lot has it all! Magnificent sunset views, sandy beach, choice of bluff or lower building sites, no building restrictions, extremely low fees. Large lot, sub-dividable https://www.roatan-realestate.com/idx/Water-front-view-elevations-Punta-Blanca-Waterfront-Roatan-mls_17-94
Consider this over four acres of tropical flora and fauna. The views from both the main house and guest houses are truly spectacular. Non tourism area. Peaceful/Tranquil. Sound like what you need – https://www.roatan-realestate.com/idx/Four-Acres-Port-Royal-Look-Out-Hill-Roatan-mls_18-103
Non-Tourism Area. Have it all in this beach cottage. Park a boat, feel the breezes. Only $189K https://www.roatanbayisland.com/idx/Beach-House-Private-and-secure-White-Sand-Roatan-mls_18-94/
The perfect beach home right in West Bay, just 50 steps in the white sand the to the aqua waters. Check out the videos and the "Extra Feature" sheet in the documents tab. https://www.roatanbayisland.com/idx/Water-off-West-Bay-Beach-Just-50-steps-from-the-calm-Roatan-mls_18-267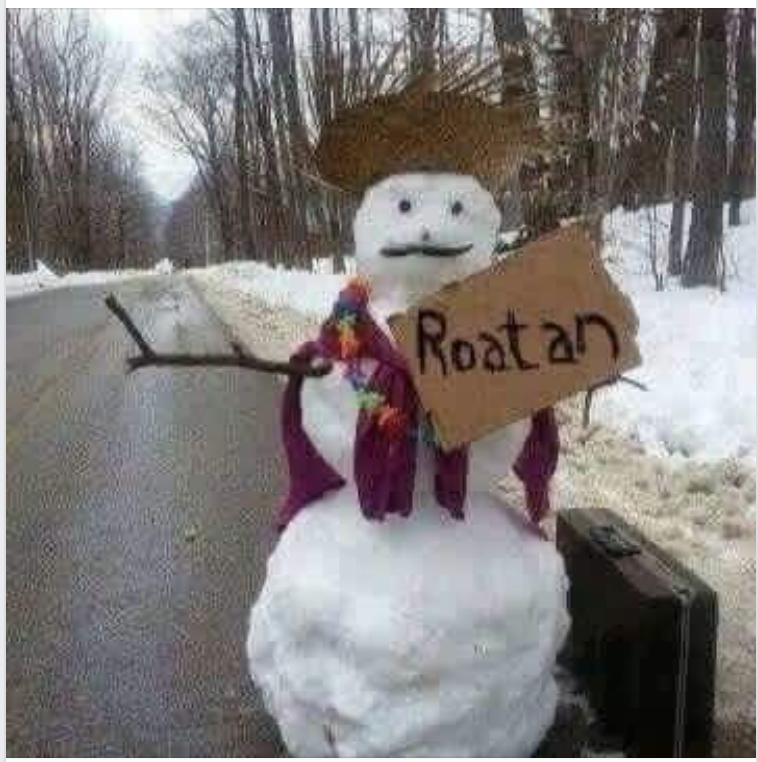 -Helpful & Informative Links
Would you like to search for yourself?
Find your dream property here
https://www.roatan-realestate.com/roatan-real-estate/
Have a lot of Questions and need some answers? These Two Links Can Help with that
All You Need To Know Video Series https://www.roatan-realtor.com/intro-welcome/
FAQ's ? – https://www.roatanbayisland.com/roatan-faqs/
Island MLS ? Yes, we have the only MLS in Central & South America!
Choose Your Criteria Yourself & Find Your Dream Home https://www.roatanbayisland.com/listings/island-mls/
January 2019 RE/MAX on ROATAN Magazine – Available in 50+ locations on the island. If you wish to check it out http://anyflip.com/oyro/kuhd
Are you looking for a rental? We can help with that – http://www.roatanislandpropertymanagement.com/vacation-rental-home.asp?PageDataID=132544
We also have a 2br/2ba mid island condo in small complex with a swimming pool. This is a long-term rental (three month minimums at varying rates based on the time of the year). If you are interested, hit reply and I will send you the information
Thanks for Reading. we hope to see you soon.
Your RE/MAX on Roatan TEAM