Real Estate & Real Life on Roatan – December 2019
Undoubtedly, as we head towards high season here on Roatan, everything is getting busier and there's an undercurrent of excitement. Real Estate & Real Life News! Clearly, lots and lots going on this month so a fun place to be over Christmas. Especially at this time of year, everyone in our industry, buyers and sellers too start 'gearing up' for the upcoming busy season. Buyers and sellers are planning their 'escape' from the cold, planning their trips here to our lovely island! They are starting communications with real estate companies and agents to sort out what they should look based on what their ideal property maybe.
NEW MLS – RENTALS
STEEL PAN DRUMMING COULD BE RIGHT UP YOUR ALLEY!
HIGH FIVE TO ROATAN
POSH NOSH
OFFICIALLY WYNDHAM
'JEWEL OF THE ISLE'
AN ANGEL OF MERCY
VACATION TIME
LISTINGS, LISTINGS, LISTINGS
KEEP IN TOUCH
EDUCATION BEFORE YOUR VACATION


NEW MLS RENTALS
We now participate in the new, second MLS. This version has something that the first version did not and that is rentals. Obviously, we were able to populate the sales end of the new MLS with the help of other companies, we thought that the best way to achieve this for rentals would be to go to the people, our subscribers. Do you have a property that you wish to advertise for rentals here on Roatan?
Furthermore, there is no charge or obligation for this service. If you are advertising it on an AirB&B, VRBO, your own web site or FaceBook, we can obtain the information from there for this new site. Obviously, we can direct inquiries directly to the site of your choice. What do you think? Free is good, right?
https://www.roatan-realestate.com/islands-mls-search/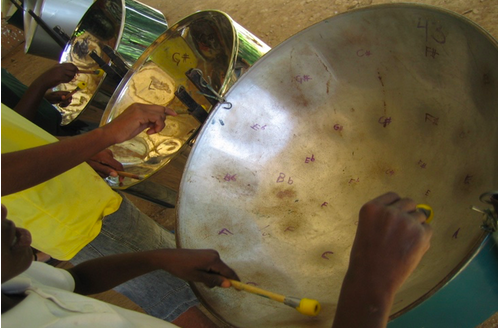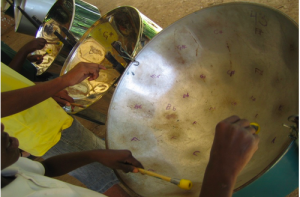 STEEL PAN COULD BE RIGHT UP YOUR ALLEY!
Once a year, Steel Pan Alley School puts on the classic nativity story, Black Nativity, which was first performed on Broadway in 1961. Notably, it was one of the first plays written by an African American to be staged on Broadway. Additionally, it was the first play with an entirely black cast. Notably, the extravaganza showcases gospel style Christmas carols. The cast is all home-grown talented actors, singers and dancers.
Steel Pan Alley is a 'one of a kind' school/band is available to children from 9 to 19 years olds'. The bi-lingual tuition is free, fun, friendly and encouraging.
Besides the fact steel pan music originates from Trinidad in the 1930's, Steel Pan Alley hopes to 'drum' steel pan music into Bay Island teens. In addition, they can make a supplemental income in the future.
Deborah Prieskop, founder and director of Steel Pan Alley, is a retired elementary and junior high school music teacher from California. 'Miss Deborah' is one of the island's matriarchal characters often seen out and about at other fund-raising events, easily identifiable in her trusty, ginormous straw hat. She definitely marches to the beat of her own drum and made a huge difference to the lives of many youngsters!
Importantly, Steel Pan Alley is reliant on sponsorship, donations and income generated from classes provided for US$35 per person for a 2-hour session. 'Plan your pan' from the 15 available: lead, a double tenor, double second, double cello or bass. Finally, if you are feeling adventurous, then it's the triple for you! 'Zero to Music' in one Session is guaranteed!
Notably, this year RE/MAX is sponsoring the school so expect to see our logo on Steel Pan Alley posters, programs and Facebook page. Beat that!
http://steelpanalley.org/school.html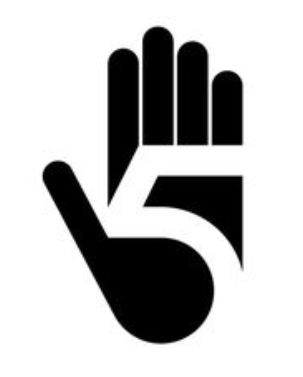 HIGH FIVE TO ROATÁN
Importantly, International Living has ranked Roatán as one of the top five Caribbean Islands to invest, again!
As far as investment in real estate, Roatán still offers fantastic value for money when compared with nearly every other island throughout the Caribbean. Many potential buyers have dreamed of purchasing property over the past 20 to 30 years'. But, have watched prices rise to the point where it is no longer a financially viable option on many islands.
However, on Roatán, that dream can be made a reality. Prices, island-wide, are still affordable and there are many bargains and deals to be found.
Despite the fact that the island has changed, developed and thrived in the last couple of decades, some parts, notably the east end, remain quiet and pristine. Moreover, there are many more amenities and conveniences available to its residents. Life is still laidback with plenty of 'off the beaten track' white sand beaches to escape the crowds and enjoy tranquil quiet time.
Furthermore, the world's second largest reef still attracts divers in their droves. Especially with improving infrastructure, new medical facilities and services, a golf course and many other welcome additions. These amenities are attracting so many other demographical groups who are deciding to make this their home. Additionally, there are plenty of business opportunities to meet the growing population that, again, brings a wider range of investors.
If you don't believe us then check out International Living's 'guestimation' of the cost of living and price to buy a property.
They are saying what we have known all along!
https://www.prweb.com/releases/5_best_caribbean_islands_and_two_to_avoid_internationalliving_com/prweb16734193.htm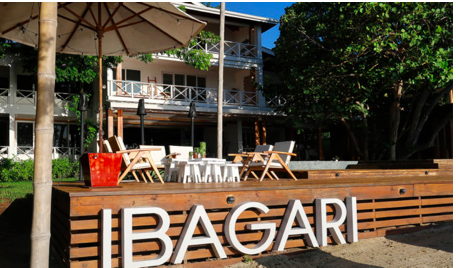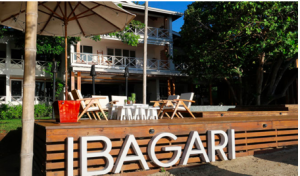 POSH NOSH
Viva Glam Magazine wrote an article naming Luna Muna, the onsite restaurant at Ibagari Boutique Hotel, as the number one spot for fine dining on Roatan.
Undoubtedly, Roatan has a plethora of restaurants that serve most cuisine for a multitude of budgets and palettes but, for sure, the food, service and ambiance at Luna Muna makes it a full-blown fine dining experience.
The menu is sophisticated, simple, unique and extensive with the most exquisite meals in a relaxed, understated, and memorable environment. Luna Muna even offers gluten free, vegetarian, and vegan options.
The ultra-modern, stylish design of the restaurant and its décor is perfectly situated around the infinity pool which overlooks the phenomenal beach.
So, sit back on the dock on the ocean, listen to the rhythmic lapping of the waves, savour the flavours of the food and lose yourself in the atmosphere of the restaurant.
https://www.ibagarihotel.com/restaurant
https://vivaglammagazine.com/the-number-one-spot-for-fine-dining-in-roatan/

OFFICIALLY WYNDHAM
Parrot Tree Plantation has recently announced that it has signed the rights for the common areas and hotel management over to Roatan Beach Resorts and Wyndham Hotel Group. The opening date for the Wyndham Roatan Resort & Spa has been set for 1stMarch 2020.
The resort will open with a gym and spa located in the commercial level of the marina villas, as well as the bigger AND better 'Palapa Bar' will offer breakfast, lunch, and dinner right by the lagoon. Additionally, a dive operation is being added to the existing gift shop. Scuba diving and other water sports will be available to guests and owners at the resort.
Over the coming months, the focus will be on creating a new website, rolling out a new property management system, and refurbishing and modernizing the reception area, and rooms and adding to and improving the onsite resort amenities.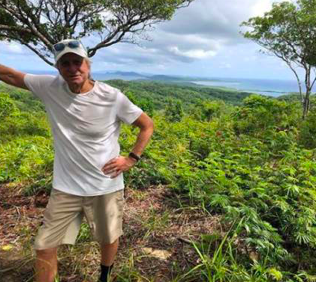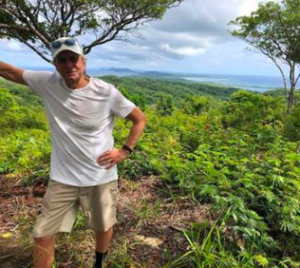 'JEWEL OF THE ISLE'
'Don't Say A Word'but Michael Douglas was here on Roatan, once again!
Full 'Disclosure', is that Michael Douglas has been coming here for years and bought some property in Camp Bay, part of the beautiful and pristine East End of the island almost 15 years ago. He was the one of the first of a steady trickle of celebrities that discovered the 'hidden gem of Honduras'. The first time he came, it obviously caused the "coconut telegraph" to go into overdrive. He stayed in one of the luxury in Parrot Tree on his first visit and took an aerial 'Beyond The Reach'tour of the island in the old sea plane that used to be a fantastic way to view Roatan back in 'the day'.
Douglas spent Christmas 2018 on Roatan too, happily posting photos on FB and Instagram with family, at his Roatan property.
It certainly causes a buzz when he visits and hangouts at local haunts or plays a round of golf at Pristine Bay, but he still manages to stay away from the crowds and 'Traffic'– our island still seems to be his hideaway home from home!
https://translate.googleusercontent.com/translate_c?depth=1&hl=en&prev=search&rurl=translate.google.com&sl=es&sp=nmt4&u=https://www.elheraldo.hn/entretenimiento/1332526-466/michael-douglas-regresa-a-la-paradis%25C3%25ADaca-isla-de-roat%25C3%25A1n&xid=17259,15700019,15700186,15700191,15700256,15700259,15700262,15700265,15700271,15700280,15700283&usg=ALkJrhgFo0l-nXvYRXaGZY_TjTRQxNnmzQ
Copyright © www.elheraldo.hn


AN ANGEL OF MERCY
Evelyn Castellar, a former paramedic and founder of Projecto Honduras in 2008, along with her husband Jose, are preparing to spread joy to more than 1,000 Honduran children this holiday season. She spends half of the year in Central America providing medical services and humanitarian aid to more than 15,000 of the most poverty stricken patients annually.
The nonprofit charity provides medical care, education, housing, humanitarian aid, and community programs to more than 100 communities surrounding Belaire, Honduras.
With Christmas looming, Castellar, along with volunteers and on-site medical teams, are preparing gifts and sweet treats for more than 1,000 kids in Honduras.
Additionally, the organization is also preparing to deliver fixings for a holiday feast to approximately 300 families. The families will receive a chicken and a bag of food including rice, beans, oil, salt, and other ingredients, she said.
Castellar explains: "We are giving out at least 1,000 little bags and it'll have toys, toothbrushes, toothpaste, some school supplies such as a pencil and notebook, soaps and other items like candy and cookies. They're pretty nice bags we put together."
Undoubtedly, she has changed so many lives to the people that reside by the cloud forest, an interior mountainous habitat, where the conditions are harsh. For her efforts, Castellar has been named as the Mirror's Citizen of the Month for November.
https://www.projectohonduras.org/medical-clinic
https://www.projectohonduras.org/donate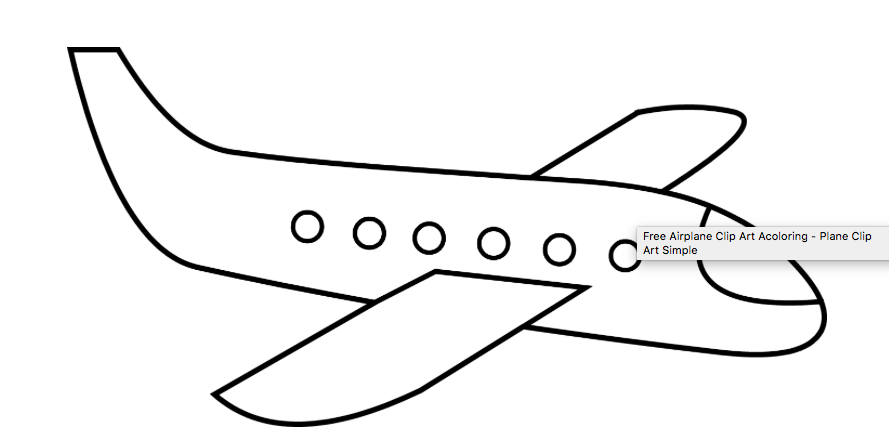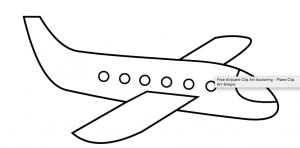 VACATION TIME
Particularly with temperatures plummeting in the US (and obviously Canada), why not check out flights for an impromptu trip to Roatan. Indeed, recently there have been some fantastic prices to be had, but it requires vigilance, diligence and patience to secure those flights. Definitely, keep checking the prices with American Airlines and Cayman Airlines because they can fluctuate daily. Remember the early bird catches the worm. Some special promotions can only be booked in the early hours.
Clearly, why would you brave the cold? Not only can you escape to our island: sun, sea, snorkeling, scuba diving, but also stuff your faces with delicious food?
https://www.aa.com/homePage.do?locale=en_US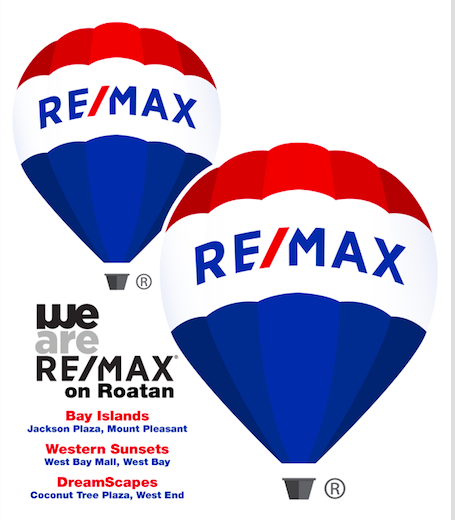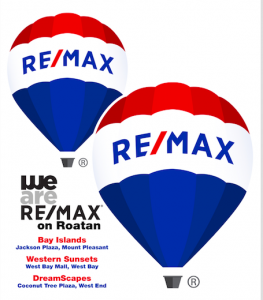 LISTINGS, LISTINGS, LISTINGS – Real Estate Real News: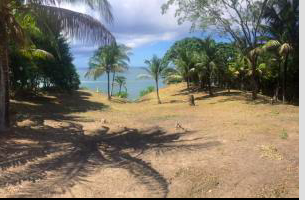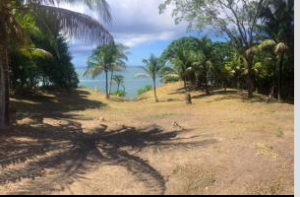 A rare and stunning 2.19 acre oceanfront bluff lot with almost 160 ft of water front and multiple locations for a home. Just 5 minutes away from West End and West Bay:
https://www.roatan-realestate.com/properties/369-West-Bay-Bluff-Roatan-Ho-34101-USD1-200-000/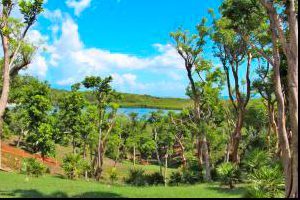 An eco-friendly lot with incredible views of the Bight with rolling hills – ready for your dream home:
https://www.roatan-realestate.com/properties/358-Lifestyle-by-Atocha-Santos-Guaradiola-Ho-34101-USD149-000/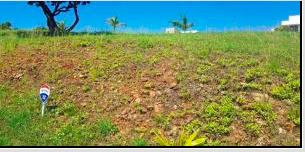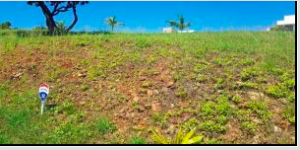 Exclusive luxury modern development called Ocean Hills in Punta Gorda (Lot 12). Access to top of the line construction with modern style architecture:
https://www.roatan-realestate.com/properties/354-Ocean-Hills-Lot-%2312-Roatan-Ho-34101-USD45-000/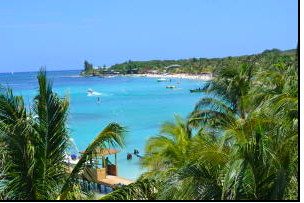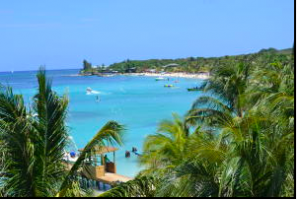 Gorgeous 3 bedroom/4 bathroom penthouse condo. Located on 3rdFloor at the Infinity Bay Resort and Spa overlooking the ocean of West Bay Beach:
https://www.roatan-realestate.com/properties/294-Infinity-Bay-Penthouse-%23105-3-beds-4-baths-Roatan-Ho-34101-7-Rooms-3-Bedrooms-4-Bathrooms-USD1-599-999/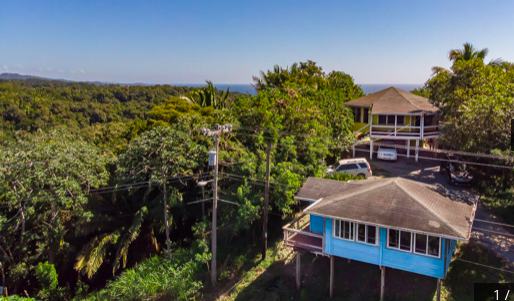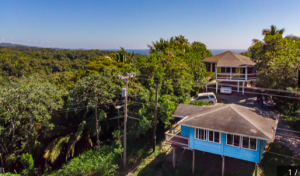 Two homes for the price of one between West End and West Bay! Both 2 bed/1 bath properties have just been updated with new windows, floors, doors, sinks, toilets, and more this is a great rental opportunity:
https://www.roatan-realestate.com/properties/363-West-Bay-Road-Roatan-Ho-34101-USD228-000/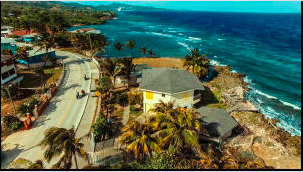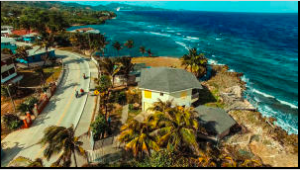 Be surrounded by the incredible breeze and endless sunrises every morning in Flowers Bay. This 2 bedrooms, 2 bathroom ome is perfect for anyone that would love to own a piece of paradise:
https://www.roatan-realestate.com/properties/299-Villa-Parodi-Roatan-Ho-34101-4-Rooms-2-Bedrooms-2-Bathrooms-USD200-000/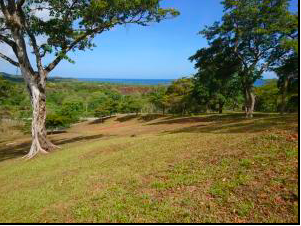 Diamond Rock Resort – Lot A7 – "far from the madding crowd" and tucked away from the main tourism areas:
https://www.roatan-realestate.com/properties/345-Lot-A7-Diamond-Rock-Resort-Santos-Guaradiola-Ho-34101-USD77-000/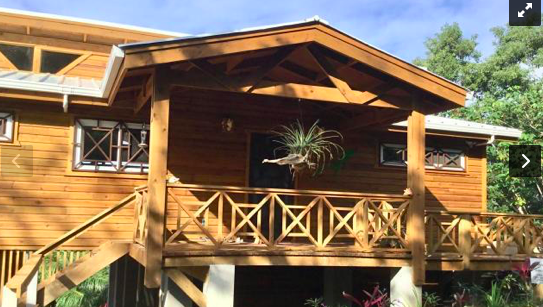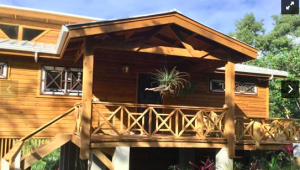 Beautiful 2-story, 2 bed/2 bath home is 1970 Sq Ft and sits on 0.25 of an acre with ocean views:
https://www.roatan-realestate.com/properties/290-Top-Ridge-Sandy-Bay-Roatan-Ho-34101-4-Rooms-2-Bedrooms-2-Bathrooms-USD279-000/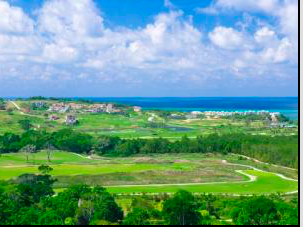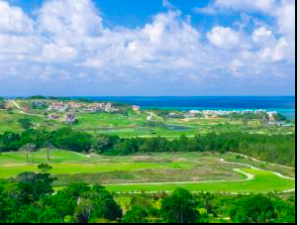 Lot 90 Coral Views Village estate-sized view home site has it all. Spectacular views and breezes and an ideal location:
https://www.roatan-realestate.com/properties/336-Lot-90-Coral-Views-Village-Roatan-Ho-34101-USD229-000/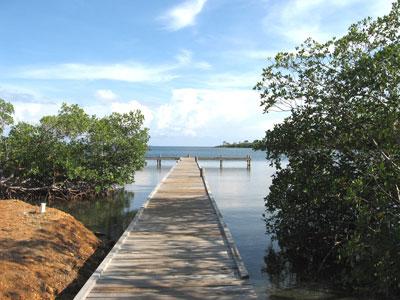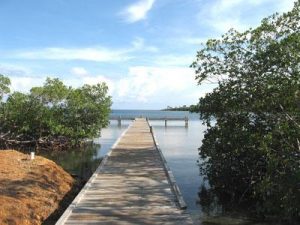 Lot 23 is ready to build, flat lot with 94′ frontage on deep, well protected Caribe Bight:
https://www.roatan-realestate.com/properties/328-Lot-24-Rare-Waterfront-Lot-with-Dock-Santos-Guaradiola-Ho-34101-USD75-000/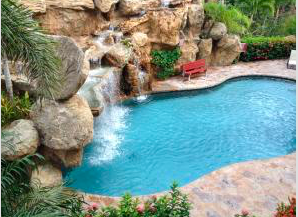 Fully furnished 2 bedroom and 2 bathroom condominium with great rental potential. Inside the well designed, constructed and maintained complex of Pineapple Villas:
https://www.roatan-realestate.com/properties/263-Unit-941-Pineapple-Villas-Roatan-Ho-34101-6-Rooms-2-Bathrooms-USD179-000/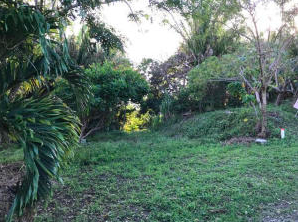 Value priced homesite (Lot G) with utilities nearby, ocean views and warm Caribbean breezes:
https://www.roatan-realestate.com/properties/309-Lot-J-Reef-Views-Estate-Roatan-Ho-34101-USD24-000/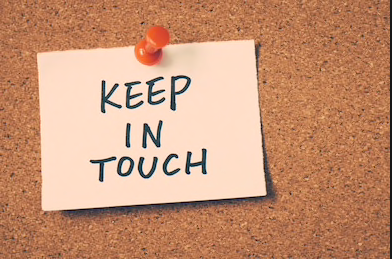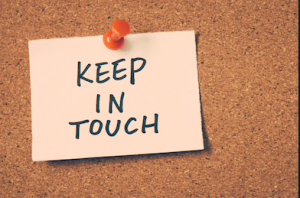 KEEP IN TOUCH
Stay updated on all of the current listings and price reductions. Our monthly VIP newsletter will give you a first-hand look at all of new listings, price reductions and hot deals and keep you informed of any changes or new events that are occurring. Absolutely we will provide you with valuable information and tips about selling your house. Additionally, we can help with what to look for when purchasing a home or property!
Sign up for our monthly/weekly newsletter by clicking this link:
https://www.roatan-realestate.com/roatan-real-estate-newsletter/
Whatever your real estate questions, needs and priorities are, RE/MAX is here to help!
Please watch our webinar "Discovery and Investment Tour" which aim is to provide you with information and facts to aid your decision to invest in the Bay Islands:
https://www.roatan-realtor.com/intro-welcome/
To join our Roatan VIP Investment Club, please sign up here:
https://www.roatan-realtor.com/real-estate-investment-club/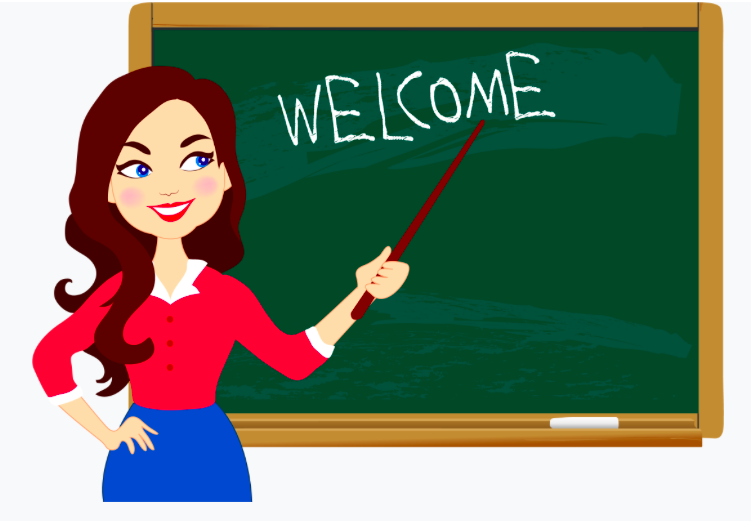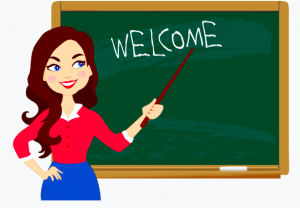 EDUCATION BEFORE YOUR VACATION
RE/MAX has pulled together a lot of information for our clients over the years, if you want to get to know some important facts about Roatan before you come down, please visit: https://www.roatan-realestate.com/roatan-buyers/
What to do whilst you are here, we can tell you that too, click on https://www.roatan-realestate.com/things-to-do-on-roatan/to find out what exciting and fun things you can do. View https://www.roatan-realestate.com/photo-gallery/to see what you are going to see before you get here.