RE/MAX on Roatan November Newsletter –2020
Wow, wow, wow! RE/MAX on Roatan November Newsletter are happy to report that we are seeing so many real estate enquiries, offers and closings. Surprised, absolutely! In light of what has been happening in the world in 2020, we were unsure what would happen and waited with bated breath. It is shaping up to be a busy season in the real estate business. Why!? Who knows, your guess is as good as ours! Maybe the upcoming US election, maybe people are reassessing what is important in life, maybe sitting at home and dreaming dreams of sun, sea, and tropical climes has geared us into life changing taking action.
It doesn't matter the reasons why, but it seems that now is the time to really think about what you want out of life.
Make it happen, Roatan awaits!
HIGH FIVE OF CARIBBEAN ISLANDS TO LIVE
WE ARE UNITED
COMING TO ROATAN
HAVE A WHALE OF A TIME
TO INSPECT OR NOT TO INSPECT, THAT IS THE QUESTION!
PARROT TREE PLANTATION
OPEN HOUSE, WHY DO IT?
MOST FREQUENTLY ASKED ABOUT PROPERTY SEARCH
KEEP IN TOUCH
EDUCATION BEFORE YOUR VACATION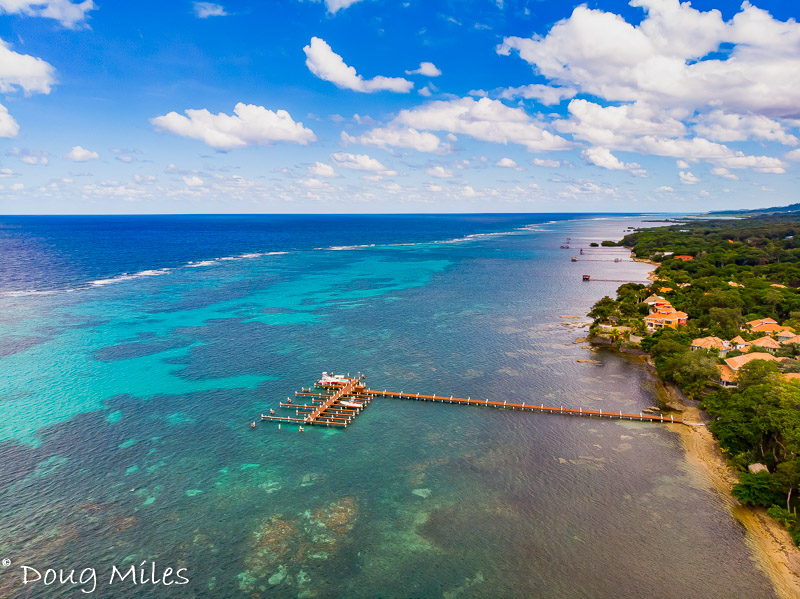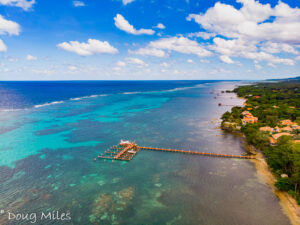 HIGH FIVE OF CARIBBEAN ISLANDS TO LIVE
International Living have rated Roatan as one of the top 5 best Caribbean islands to live.
The second on the list, also comprising of Belize, Nicaragua and Mexico, Roatan shares the same turquoise-blue waters and powder-white beaches you expect when you hear "Caribbean". RE/MAX on Roatan November Newsletter knows that one of the deciding factors is affordability – you won't pay a fortune to live here.
Roatan graduated from secret divers' getaway to livable island haven. Just 30 miles long, this green, hilly island off the northern coast of Honduras, is fringed by a reef rich with sea life and scattered along its length with white-sand, secluded beaches.
Life is laidback, no big-name resorts, no "spring break" strips, no high-rise developments. This is old-school Caribbean with enough modern conveniences to make it feel like home.
The infrastructure is good and getting better all the time, with a new power plant online and the addition of a hospital with specialist care and a 24-hour emergency room.
Life is often more expensive than mainland living as almost everything has to be imported, after all. But relative to the rest of the Caribbean, Roatán offers excellent value.
Bottom line: Roatán is great for good-value, laidback living in the sun. If you like to dive, snorkel, make great new friends with a similar outlook on life, swing in a hammock or sit with your feet in the sand, Roatan is for you!
https://internationalliving.com/5-affordable-caribbean-islands-to-live-on-and-2-to-avoid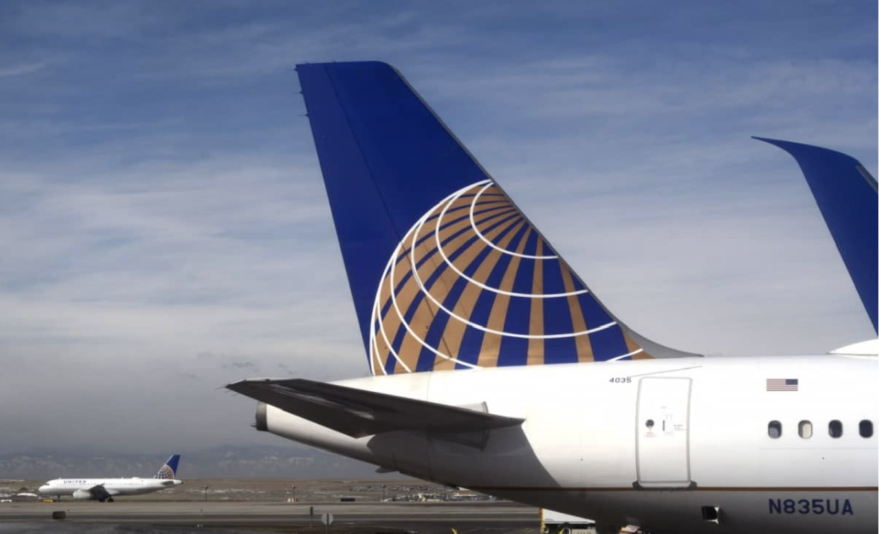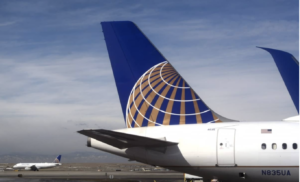 WE ARE UNITED
According to a press release seen by 'Simple Flying', when it comes to Latin America and the Caribbean, United Airlines is adding 25 new routes forNovember. Flight to seven Caribbean and Central American destinations including Roatan resume.
Nonetheless, even with this progress, United's schedule for next month is still less than half of what it was this time last year. Altogether, the operator intends to fly 44% of its schedule in November compared to 2019. This would be a 4-point increase compared to this month.
It is positive to see United returning to Roatan while increasing capacity, we, and the world are becoming more accessible.
https://simpleflying.com/united-airlines-beach-routes-increase/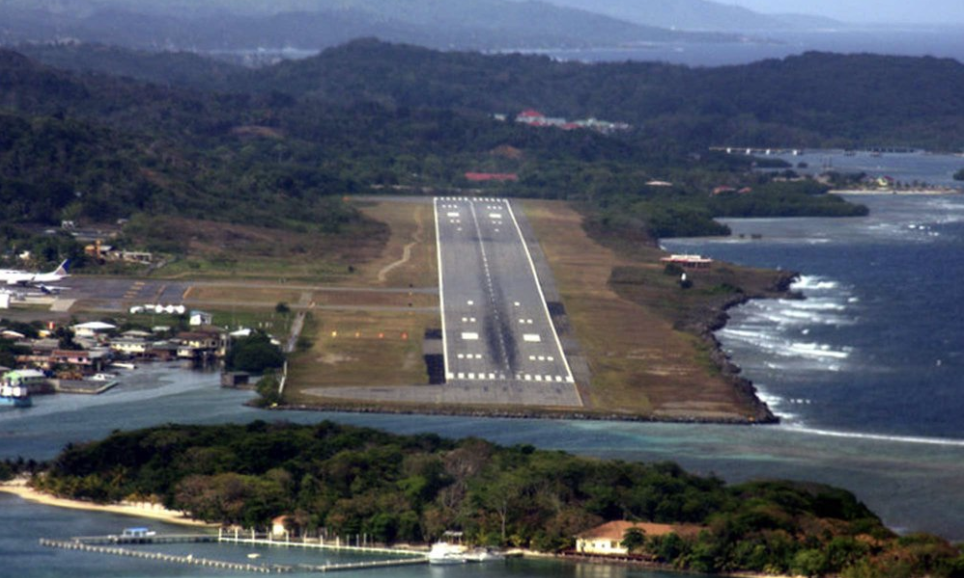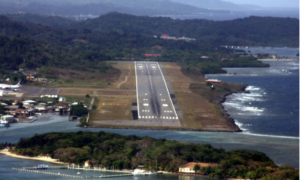 COMING TO THE ROATAN
Coming to our little island since the borders reopened has caused a few issues mainly due to airlines cancelling or changing flights.
Now, since the COVID crisis, there is a website that is updated regularly (every couple of days) by one of the local residents/business owners of Roatan, that can guide a traveler to our shores.
This is not to substitute searches of the airline websites but to aid visitors find alternative routes.
It also is informative on what documentation is required to enter Honduras with links to the various forms and immigration rules and requirements.
This has proved to be a useful site for many, we hope it simplifies and reduces time spent searching for you.
https://goprocaribbean.com/getting-there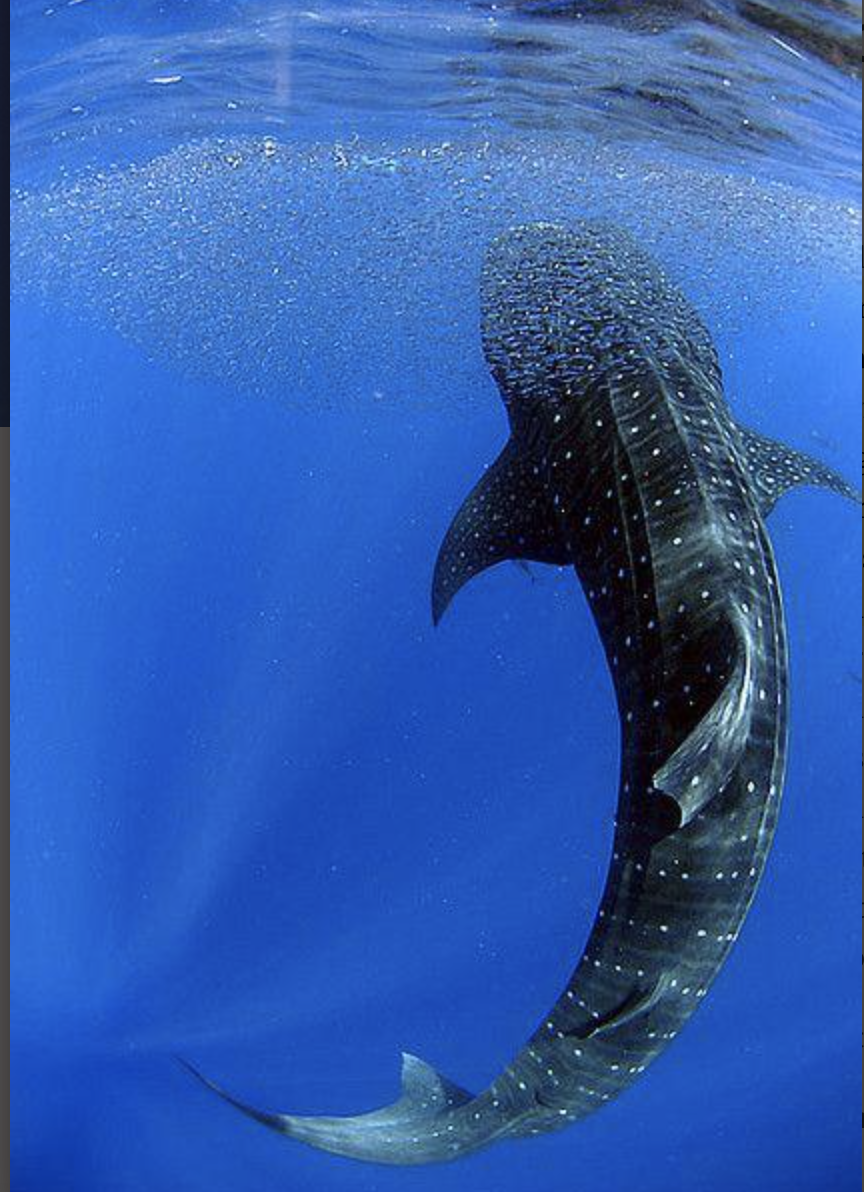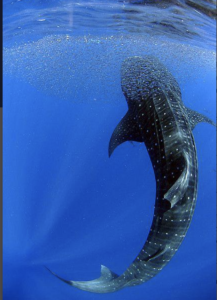 HAVE A WHALE OF A TIME
The Bay Islands are known amongst the avid scuba diver community as one of the best dive locations in the world. They return, in their droves, year after year to explore the second largest reef in the world.
Roatan and the Bay Islands are also one of the few places in the world that visitors are able to see whale sharks year-round (peaking around February to May).
RE/MAX on Roatan November Newsletter – 2020 can tell you that the common sizes are seen around Roatan range between 20ft and 35ft.
Whale sharks sightings usually occur in the middle of large boils or bait balls. The dive boat captain races towards these "boils"often identified at a distance by birds preying on smaller fish at the surface.
Don't let the coming rainy season deter you. If you are hoping to include the massive whale sharks in your Honduras travel experience. You may also get lucky and see Humpback and Blue Whales.
Roatan, not just a pretty reef!
https://www.einnews.com/pr_news/527554663/the-best-time-to-visit-the-bay-islands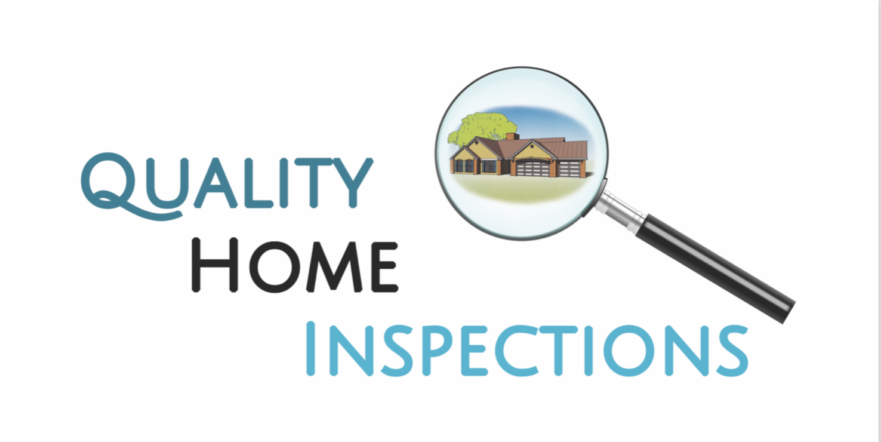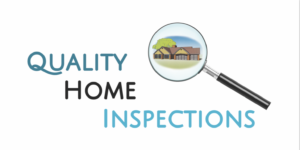 TO INSPECT OR NOT TO INSPECT, THAT IS THE QUESTION!
If you are A SELLER planning to sell your home, how can you make sure that you are selling your home at the right price? What can you do to maximize the price you get for your home and minimize the low ball offers and the backwards and forwards negotiations from a potential buyer?
You can opt to ahead and fix the repairs and get the highest possible asking price for his home. Or, if you choose to go ahead and make the repairs, the completed improvements list can certainly be used as a selling tool or "certificate of excellence" when faced with objections or low offers.
On the flip-side, if you are a POTENTIAL BUYER, what can you do to avoid the pain of discovering that your dream home has lots of expensive issues that only become apparent after you move in? No nasty surprises when you move in!
A comprehensive and meticulous home inspection will assist you in understanding exactly what you are about to acquire.
So, to inspect or not, really gives you the same answer, whether you are a buyer or seller. Absolutely yes, you should have a thorough property inspectionfrom –Quality Home Inspections(QHI).
Quality Home Inspections will conduct an independent and thorough inspection of the property, from top to bottom. Its aim is to report the condition of the property to ensure that everything is functioning properly as well as to identify needed repairs. These findings will be provided to you in a comprehensive report that includes photos and a list of all items inspected.
So, the question shouldn't be why call in Quality Home Inspections, but when!
Email: roataninspections@gmail.com
Phone or WhatsApp: +504 9823-7922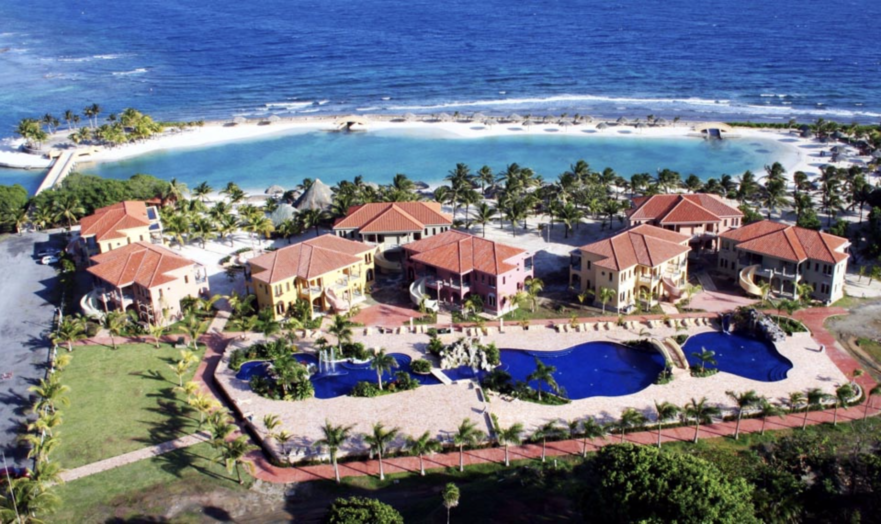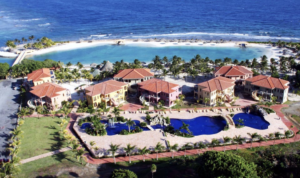 PARROT TREE PLANTATION
Parrot Tree Plantation is a 180 acre, gated community sitting on a peninsula on the southern coast of the island, between First and Second Bight surrounded by water. Within the development there is a 3-star hotel with 24/7 reception service, and available real estate opportunities include luxury marina villas, fully furnished beachfront and view condominiums, private residences, residential home sites, and boat slips. Its sophisticated amenities include a natural beautiful stretch beachwith a unique lagoon, a 320 ft pool (with a waterslide for kids) and a sheltered marina.
24-hour security, property management onsite and very affordable HOA fees
GARM Medical Clinic on site.
Parrot Tree Plantation's stunning natural settings provide a plethora of choices lush tropical foliage and flowers, long nature trails for walking and hiking, and established, manicured gardens.
Homes & Condos: https://www.flexmls.com/share/47Tip/Selected
Land: https://www.flexmls.com/share/47TjW/Selected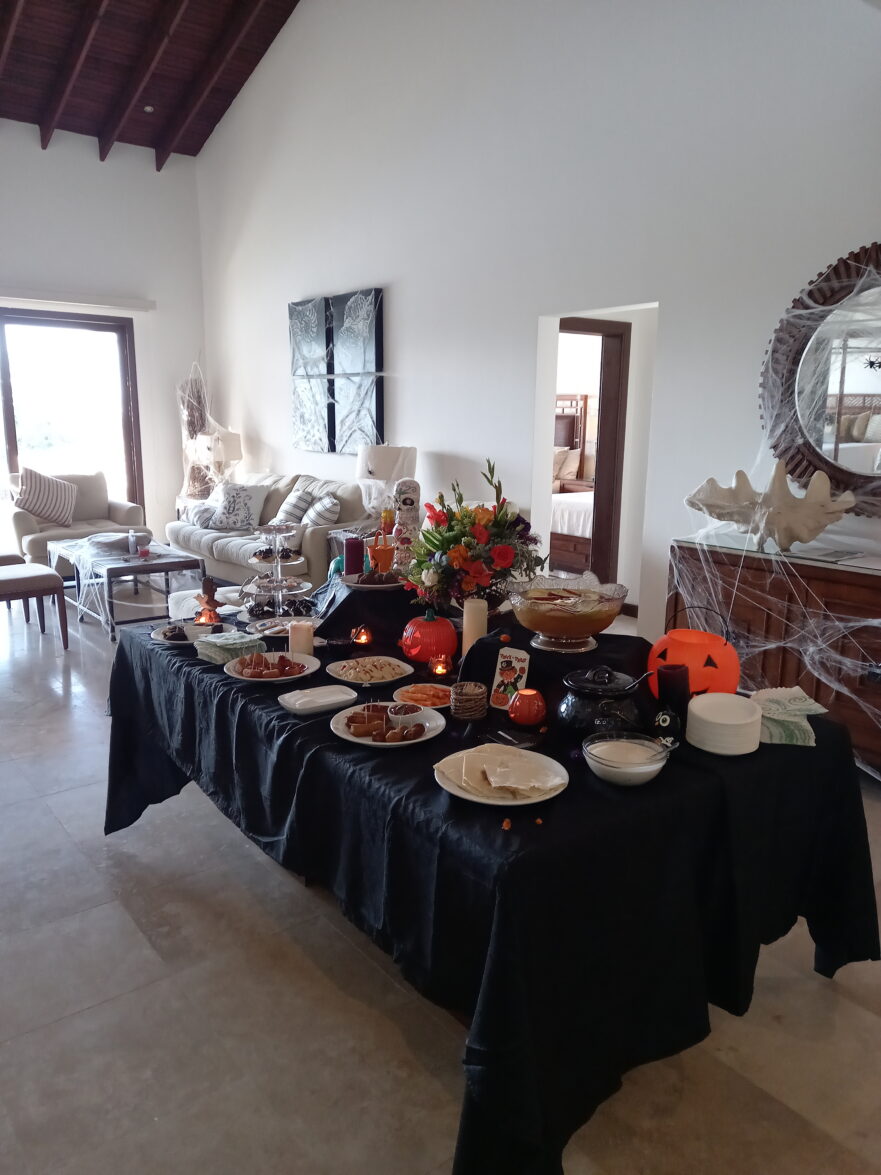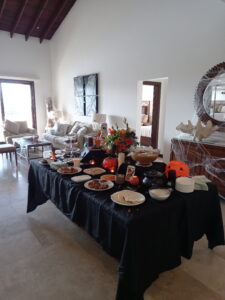 OPEN HOUSE, WHY DO IT?
Our very own Ana Flores held a Halloween themed "AGENT'S OPEN HOUSE" at one of her new listings, a luxury villa within the prestigious Pristine Bay (to view: https://www.roatan-realestate.com/idx/Beachfront-Pristine-Bay-Villa-0107-Roatan-mls_20-256)
An agent or broker open house is different to a traditional open house, which is open to the general public. Ana invited all the island's real estate professionals so that she could give them the opportunity to view, ask any questions and really get to know the property, up close and personal.
It also allows Ana (the seller's realtor) to solicit professional opinions from peers about the property and its price. In many cases, the agent's open house encourages buyer's agents to schedule a showing for their clients. It really creates awareness and a stir amongst the other agents.
An agent's/broker's open house is among the tools that real estate agents use to market a home. In addition to Internet marketing systems like the Multiple Listing Service (MLS) database, it's a way to introduce a listing to industry professionals.
In this instance, Ana hired a live band, laid on a buffet of Halloween themed food made by Frozen Food by Celest Mendoza and had the house staged but decorated with spooky Halloween webs, ghouls, and beasties.
What do you get when you cross a bunch of realtors with an open house held on a Friday? A great after party!
https://homeguides.sfgate.com/meaning-open-houses-1222.html
MOST FREQUENTLY ASKED ABOUT PROPERTY SEARCHES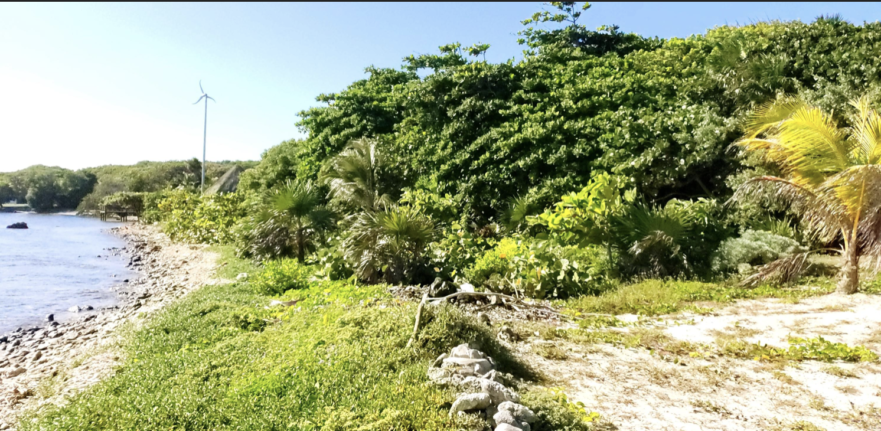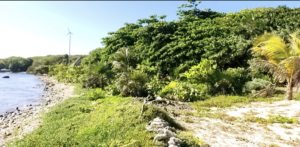 Waterfront Lots – $50K to $200K:
https://www.flexmls.com/share/47Vvd/Selected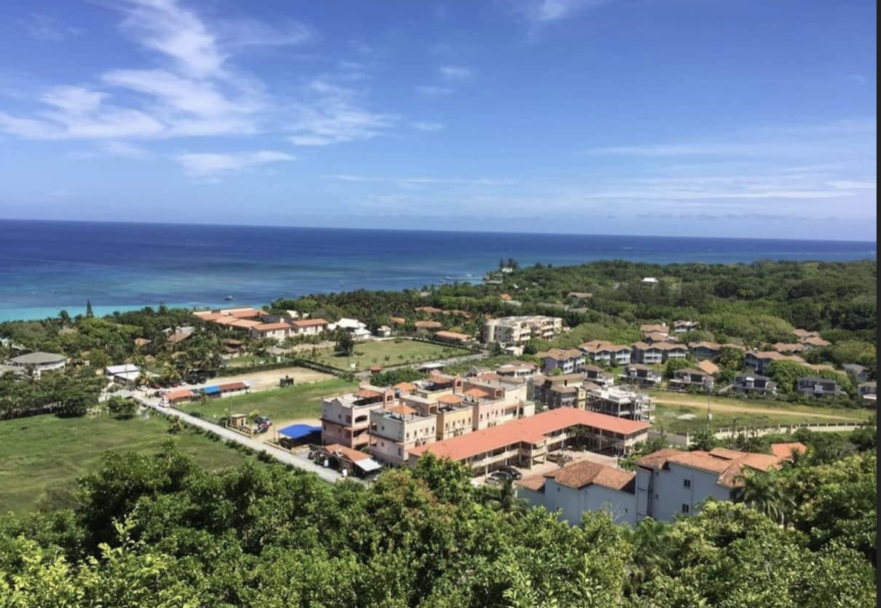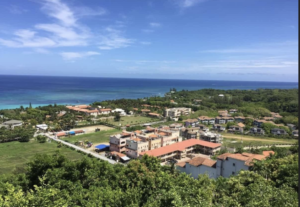 Homes with Pool – $350K to $500K:
https://www.flexmls.com/share/47W05/Selected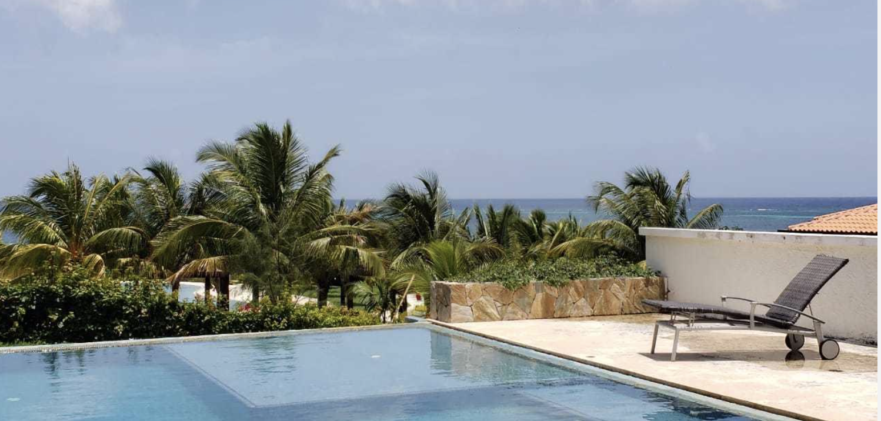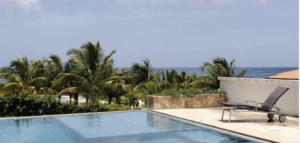 Luxury Homes Waterfront Home with Pool – $400K to $800K:
https://www.flexmls.com/share/47W3z/Selected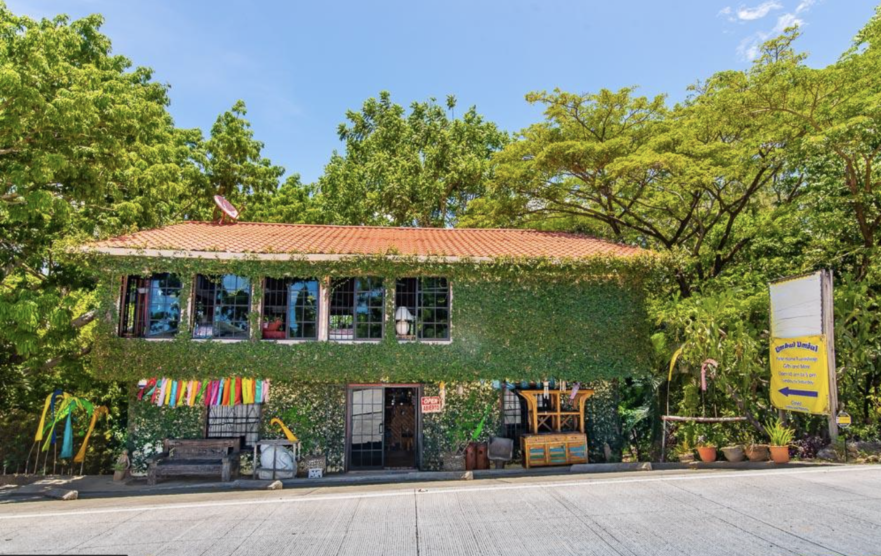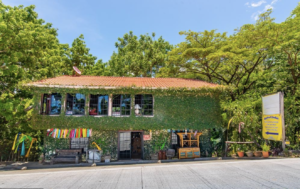 Businesses to Buy:
https://www.flexmls.com/share/47W7D/Selected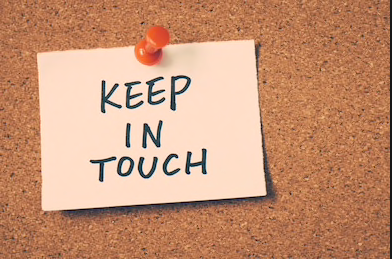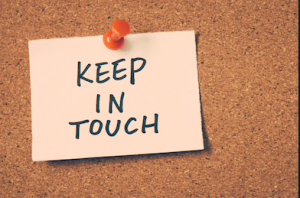 KEEP IN TOUCH
Stay updated on all of the current listings and price reductions. Our monthly VIP newsletter will give you a first-hand look at all of new listings, price reductions and hot deals. And it will keep you informed of any changes or new events that are occurring. To sign up click: https://www.roatan-realtor.com/real-estate-investment-club/. Check out the previous issues or subscribe here: https://www.roatan-realtor.com/bulletins/.
Moreover, we'll also provide you with valuable information and tips about selling your house. In addition, what to look for when purchasing a home or property.
Whatever your real estate questions, needs and priorities are, RE/MAX is here to help!
Visit us on:
FaceBook, (and 'like' us please): https://www.facebook.com/RoatanRemax/
Twitter: https://twitter.com/RoatanRe
LinkedIn: https://www.linkedin.com/in/remaxonroatan
InstaGram: https://instagram.com/remax_roatan?igshid=1rjx1cunocc03
WhatsApp: https://wa.me/50489327381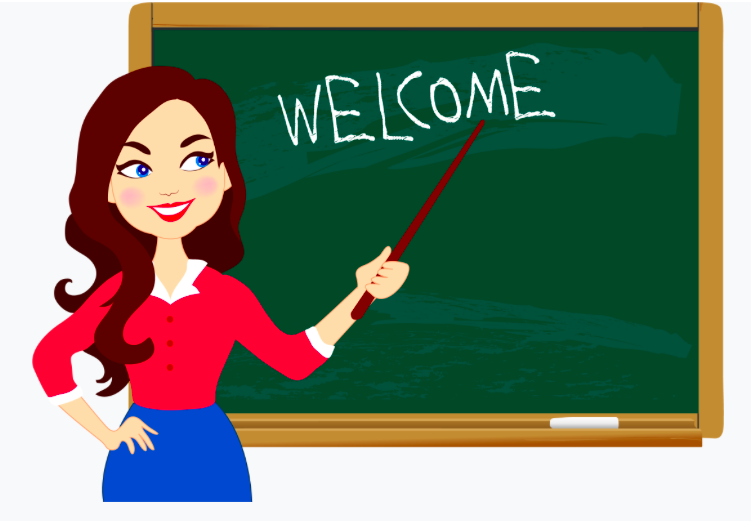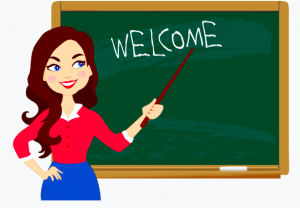 EDUCATION BEFORE YOUR VACATION
Need more information? Check out the educational links below:
RE/MAX has pulled together a lot of information for our clients over the years. If you want to get to know some important facts about Roatan before you come down.
Please watch our webinar "Discovery and Investment Tour". Its aim is to provide you with information and facts to aid your decision to invest in the Bay Islands:
https://www.roatan-realestate.com/discovery-investment-tours/
The purchase of a property in a foreign country creates many questions. This link will get you to the answers:
https://www.roatanbayisland.com/roatan-faqs/
Our Video Information Series is a series of short videos that features input from a variety of people. They will provide information on Titles, Residency, Taxes (US and Canadian), various types of insurance, medical care and facilities. And even a long-term ex-pat:
https://www.roatan-realtor.com/intro-welcome/
You are not familiar with Roatan? This link will provide you with information on the geography of the island. This will help you decide where on the island suits your goals best:
https://www.roatanbayisland.com/geography-webinar/
What to do whilst you are here, we can tell you that too, click on:
https://www.roatanbayisland.com/things-to-do/to find out what exciting and fun things you can do.
A picture is worth a thousand words: