RE/MAX on Roatan Newsletter – January 2020
Welcome to the RE/MAX on Roatan Newsletter! Throughout December, the newly started high season went with a bang. The holiday spirit meant a packed social calendar and our agents work schedules were full of island tours, viewings and new listing presentations.
The many charitable and cultural Christmas events and activities throughout the month have left us exhausted, but exhilarated, and excited for the New Year.
As usual, the start of a New Year, is full of anticipation. If owning in the Caribbean is on your bucket list, then now is the time to do it. Seize the day!
NEW RE/MAX MAGAZINE – SNEAK PEAK!
THE CANUCKS ARE COMING, AND COMING, AND COMING
WINTER WONDERLAND, ROATAN!
PAYA BAY – PEACEFUL, PERFECT, PRIVATE
2020 VISION
LISTINGS, LISTINGS, LISTINGS
KEEP IN TOUCH
EDUCATION BEFORE YOUR VACATION
NEW RE/MAX MAGAZINE – SNEAK PEAK!
Edition 5 of our RE/MAX Magazine is now being printed and will be ready for distribution around the third week of January. It will be placed 50 prime locations across the island as well as in the three RE/MAX on Roatan offices (Jackson Plaza – French Harbour, Coconut Tree Plaza – West End, and the West Bay Mall) where there will be an agent ready to discuss any listing in the magazine that sparks your interest.
Moreover, the magazine can be found in many of the island's restaurants, bars, coffee shops, dive shops, vacation rentals and even at the largest grocery stores on island and the airport.
With more than 25% of the island's sales, RE/MAX on Roatan is the NUMBER ONE brokerage for both property owners here on island to maximize their chance to sell their property. And for buyers to find the property of their dream. Why? Because of the extensive marketing initiatives, such as the magazine and an additional MLS database (yes, RE/MAX are members of two sites). Our professional and experience agents, along with our inhouse Escrow Department, ensures that the sales process is managed in the most professional way possible.
To see, in advance the contents of the magazine, click on this link: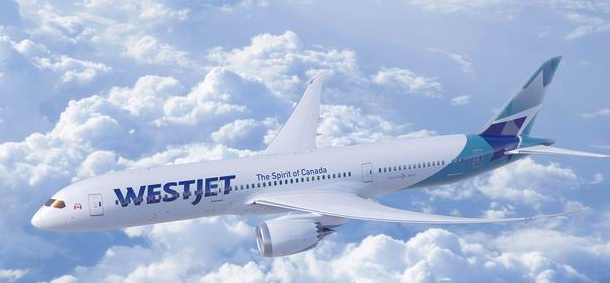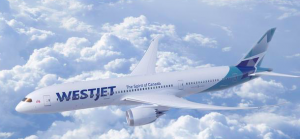 THE CANUCKS ARE COMING, AND COMING, AND COMING
The last five years has seen a 60% increase in the number of Canadians travelling to Roatan the Trade Commissioner for the Canadian Embassy for Cost Rica, Honduras and Nicaragua has noted.
And WestJet has reacted to this data by launching a direct, weekly flight from Toronto to Roatan. The inaugural non-stop seasonal flight arrived on Sunday 15thDecember. The once weekly Boeing 737 aircraft will arrive and depart on Sundays' and are timed to optimize connectivity to the Toronto hub.
With convenient access to 14 Caribbean destinations non-stop from Toronto this winter, WestJet's new service to Roatan is operated on the airline's Boeing 737 aircraft featuring WestJet's Premium and Economy cabins.
WestJet offers scheduled service to more than 110 destinations inNorth America,Central America, theCaribbeanandEuropeand to more than 250 destinations in over 20 countries through airline partnerships.
But, for Roatan, it is a very welcome addition to the international flights that enables more people access to our beautiful island.
https://ca.travelpulse.com/news/airlines/westject-launches-toronto-roatan-weekly-service.html


WINTER WONDERLAND, ROATAN!
International Living named Roatan one of the 3 best Caribbean islands to escape the cold of wherever 'home' is! So, it could be your winter wonderland without the weather you wish to avoid.
Roatan's climate is tropical, with little change in temperature from winter to summer but with variation in rainfall between the 'rainy' and dry seasons. The main wet season is mid-October through December/mid-January. However, this can vary greatly – a day during rainy season can be sunny with only slight rain or can have continual rainfall.
Island life is spending your time outdoors and breathing fresh tropical air whilst enjoying a slower pace of life and a focus on daily wonders of the verdant jungle, pristine reef or swimming in the turquoise seas.
After extensive research, International Living states that living costs down here on Roatan could be less than in a US or Canadian suburb. The price of rentals, and restaurant food are low (depending on what lifestyle you wish). The only anomaly is the high price of electricity. Medical care has improved the completion of the new, private Hospitals, Cemesa and Garm.
WHAT CAN YOU AFFORD?
You can purchase a small vacation home from $120,000 to $150,000 range, they are rare, but that said, there are always gems to be found!
Move your budget closer to $200,000, or maybe up to $275,000, and the market expands. There are homes or properties to suit any budget. Just ask one of our agents to help you find yours.
Don't you agree that part or full-time retirement in Roatan sounds like a dream come true? You can actually have it all here: beautiful beaches, tropical climate, affordable real estate, low cost of living, and a wonderful community of friends and neighbors.
If you are considering living here part-time or even retiring here, check out https://www.roatan-realtor.com/intro-welcome/
https://internationalliving.com/escape-the-winter-on-these-3-caribbean-islands-mag-2019-1/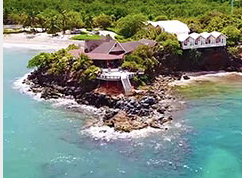 PAYA BAY – PEACEFUL, PERFECT, PRIVATE
Now, if you want a vacation from your vacation (many of the ex-pats living here book here for a 'staycation'), don't forget to visit Paya Bay Resort. Their mantra is "Feel Good, Be Happy" surrounded by Good Energy.
The remote location on a beautiful peninsula that extends out to sea ensures idyllic isolation and maximum distance from the hustle and bustle of island life.
Paya Bay is a beach, nature, leisure and wellness resort. But it isn't just the beauty of the resort perched on a bluff overlooking the multi-hued Caribbean Sea and the two half-moon beaches. Nor is it just the waves breaking over the pristine reef just a hundred yards offshore, nor the almost year-round breezes.
Paya Bay is a place where you can always find the warm glow of 'Good Energy' – and though the term 'Good Energy' is elusive, you will immediately feel peace, serenity, calm, joy, happiness, bliss, at one with nature and an overwhelming sense of tranquility. It is a rare feeling – almost tangible.
It isn't surprising that the resort's pavilion – a serene, spectacular, and sacred space – is the venue for various spiritual retreats including yoga, tai-chi classes, guided meditation workshops, wellness lectures, and even writing classes.
Another obvious is have your perfect wedding here. Whether it's a small intimate beach wedding or a more extravagant affair that includes renting the entire resort for your guests.
Paya Bay is like a holding place for good energy. Wander the paths through enchanting nature or swim in the ocean, it is the perfect place to rest, relax and rejuvenate!
https://www.payabay.com/resort-roatan/the-resort/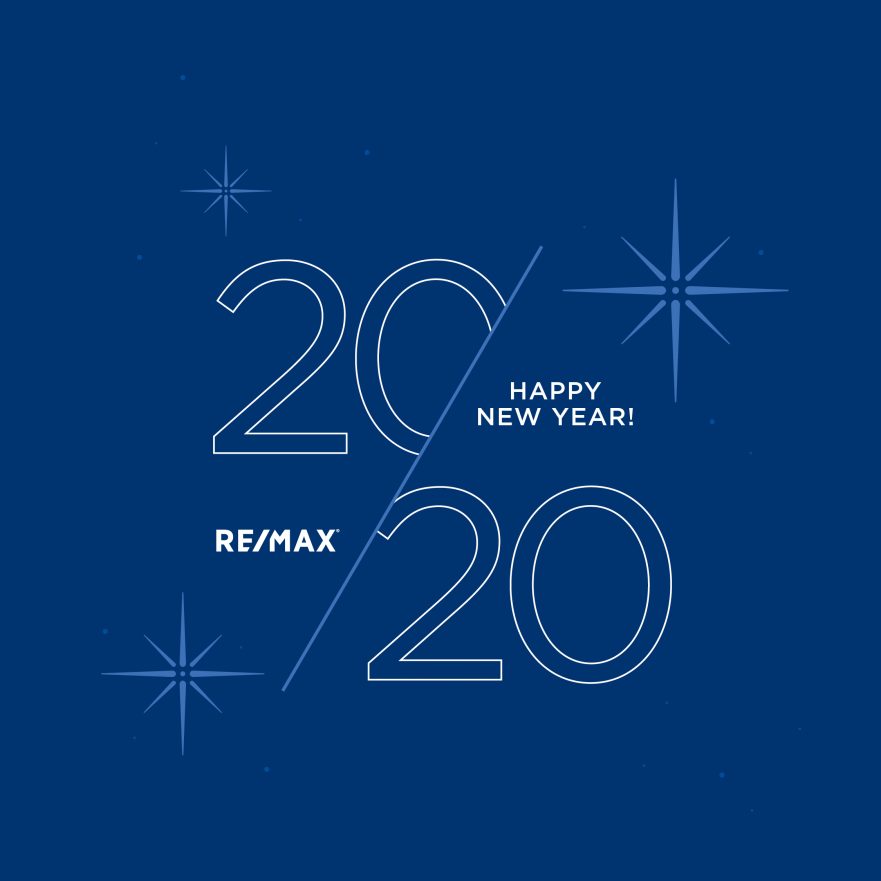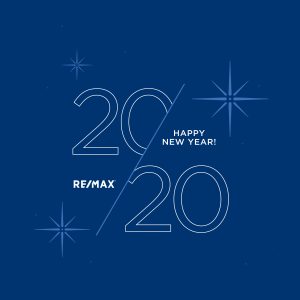 2020 VISION
Roatan, as usual, saw out the old decade and the new one in, with a Bay Islands bang!
Several locations had spectacular firework displays at the stroke of midnight and revelers were out in their droves. Amongst the best places to party were Infinity Bay, Sundowners, San Simone with live music from the local artists.
New Year is the time that many of us make decisions, resolve to ensure dreams, wishes, wants become reality.
Is this the year that you will make the move to buy that property on Roatan that you have been dreaming of? Will this the decade that you will change your lifestyle to that of a laid-back island one, buy or build your home here, start a new business venture, make a whole bunch of new friends from a variety of countries and cultures?
Can this be the year that you gain 20/20 vision to your future?
RE/MAX on Roatan can help you through every facet of this transition. We are thinking of organizing an Investors Tour towards the end of April but would welcome feedback on interest levels. The tour would include important information about:
Legal Issues (on purchasing property and getting residency).
Accounting (starting a business, paying taxes, tax write-offs, etc.).
Medical Facilities (hear what the island has to offer and what is available to you as a foreigner).
Insurance (home, car, medical, etc).
Relocation (hear from ex-pats that have made the transition – the good, the bad, the ugly).
Property Management (renting, investment properties, income generation).
Additionally, of course, included would be property and island tours, so you could gain a look and feel of your potential new home. If you would like to know more, then please email: info@roatanbayisland.com.
https://www.roatan-realestate.com/discovery-investment-tours/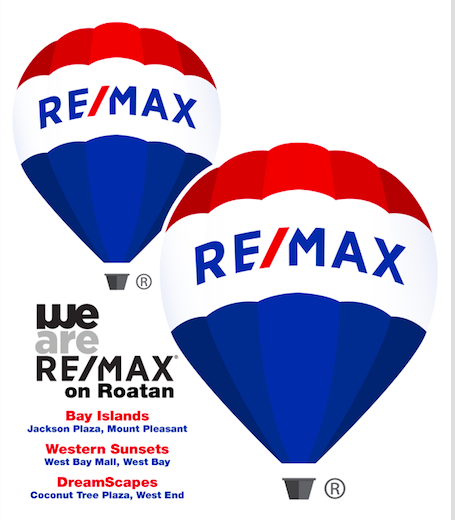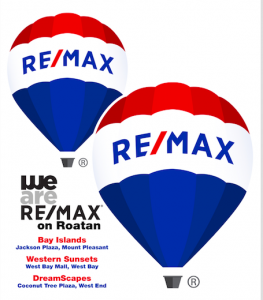 LISTINGS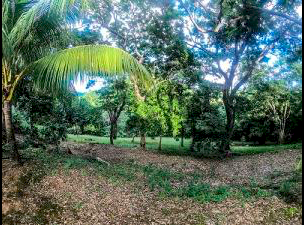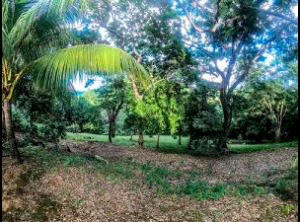 Beautiful ocean views in Bodden Bight Estates in Jonesville. Four perfect residential lots (from 0.39 to 0.49 acres) from $58,888to $70,888:
https://www.roatan-realestate.com/properties-3/375-Bodden-Bight-Estates-Jonesville-Rd-Santos-Guaradiola-Ho-34101-USD70-888/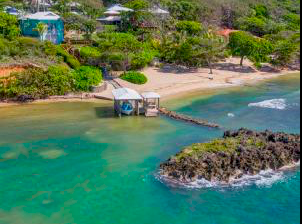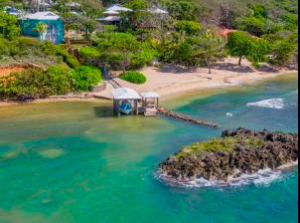 This tranquil offering would make the perfect family compound or primary residence with extra space for rentals and or maybe that beautiful, tropical, boutique B & B:
https://www.roatan-realestate.com/properties-3/373-Single-Family-Residence-Calabash-Bight-East-Santos-Guaradiola-Ho-34101-6-Bedrooms-6-5-Bathrooms-USD1-200-000/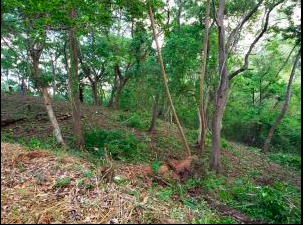 Perfect to build a home near the beach in West End. Just a few minutes away from the tourist activity area where you can find local restaurants and bars right next to the water.
https://www.roatan-realestate.com/properties-3/366-Residential-Land-West-end-0-08-of-an-acre-Lot-Roatan-Ho-34101-USD35-000/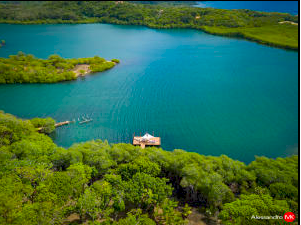 Lot 1 in Love at First Bight eco-development. Enjoy the incredible views from ridges and rolling hills:
https://www.roatan-realestate.com/properties-3/358-Residential-Land-Lifestyle-by-Atocha-Santos-Guaradiola-Ho-34101-USD149-000/
MORE LISTINGS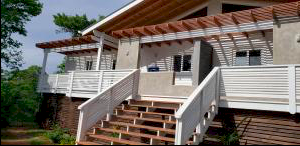 Gorgeous NEW 2 master bedroom, 2 1/2 bathrooms VILLA fully furnished and equipped with over 1900 sq of living space:
https://www.roatan-realestate.com/properties-3/350-Residential-Land-Blue-Roatan-2-bedroom-3-bath-Villa-West-Bay-Roatan-Ho-34101-USD329-900/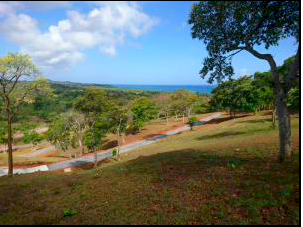 Lot A6 (0.13 acres) in Diamond Rock Resort which is just over 13 acres of undulating topography carpeted with lush tropical vegetation, trees and fauna with breathtaking views of the Caribbean Sea:
https://www.roatan-realestate.com/properties-3/344-Residential-Land-Lot-A6-Diamond-Rock-Resort-Santos-Guaradiola-Ho-34101-USD94-000/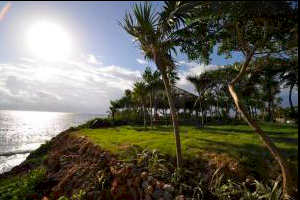 Paradise Homes "3 for 1" with beautiful ocean views in First Bight. These homes include a private pool overlooking the Caribbean Sea. Perfect getaway for vacationing or commercial potential income through rental:
https://www.roatan-realestate.com/properties-3/370-Residential-Land-Paradise-Point-Homes-in-First-Bight-Santos-Guaradiola-Ho-34101-USD2-499-000/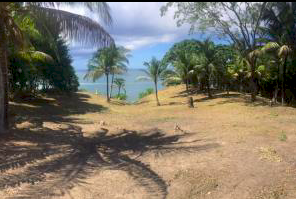 A rare and stunning 2.19 acre oceanfront lot with almost 160 ft of sand beach frontage, just 5 minutes away from West End and West Bay, with undulating topography rolling gently down to a beachfront bluff overlooking the cerulean sea:
https://www.roatan-realestate.com/properties-3/369-Residential-Land-West-Bay-Bluff-Roatan-Ho-34101-USD1-200-000/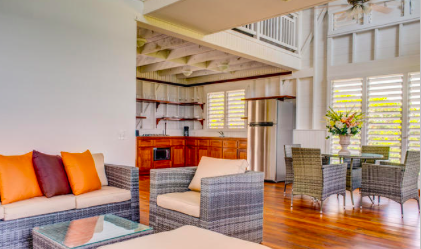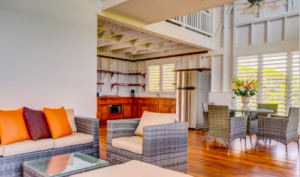 Brand new custom built 1 bed/1 bath home. Gorgeous views, from the south shore, of the tranquil Caribbean ocean with the majestic mainland mountains in the distance.
https://www.roatan-realestate.com/properties-3/287-Single-Family-Residence-Flowers-Bay-New-home-with-ocean-views-Roatan-Ho-34101-2-Rooms-1-Bedroom-1-Bathroom-USD199-000/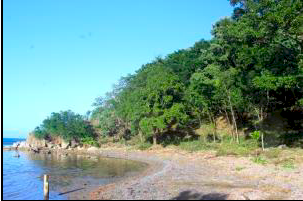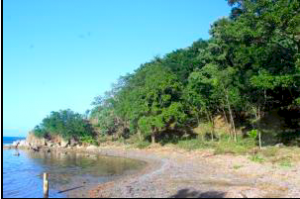 0.72 acre waterfront lot with a bluff and elevated homesites. Magnificent sunset views, sandy beach, choice of bluff or lower building sites:
https://www.roatan-realestate.com/properties-3/327-Residential-Land-Waterfront-Lot-with-View-Elevations-in-Punta-Blanc-Roatan-Ho-34101-USD249-000/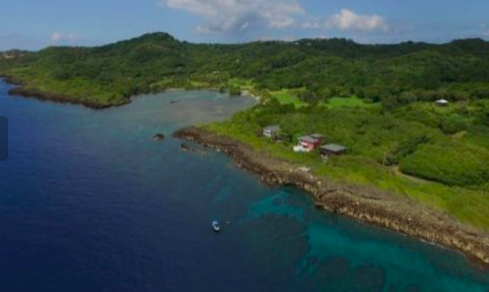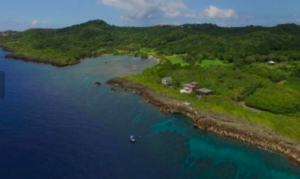 Truly a rare find, 0.2 acre homesite on the iron shore of the south shore! Avoid hassle because the seller has already obtained the 'sometimes-challenging' building permits. There's even a builder ready to begin immediately:
https://www.roatan-realestate.com/properties-3/351-Residential-Land-Pirates-Cove-near-Keyhole-Bay-Roatan-Ho-34101-USD125-000/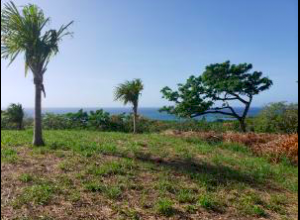 A large 0.62 acre homesite, by Havana Beach. Perched atop a verdant hillside on the north shore with panoramic views of the iridescent blues of the Caribbean Sea:
https://www.roatan-realestate.com/properties-3/338-Residential-Land-Awaken-to-Breathtaking-Ocean-Views-Roatan-Ho-34101-USD199-000/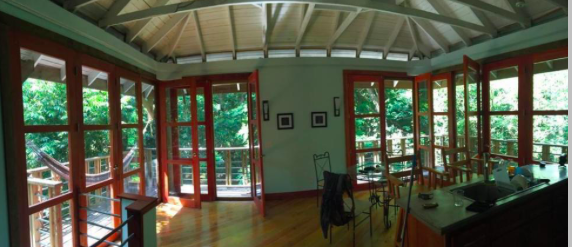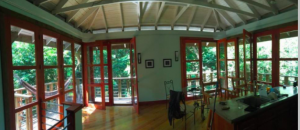 Eco-friendly 1 bed/1 bath jungle haven home close to amenities of West Bay. Vacation or rental home set on 0.883 acres:
https://www.roatan-realestate.com/properties-3/277-Single-Family-Residence-Jungle-Haven-1-bedroom-1-bath-In-west-Bay-Roatan-Ho-34101-2-Rooms-1-Bedroom-1-Bathroom-USD117-000/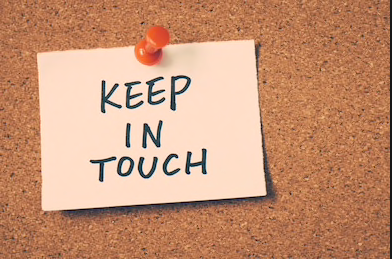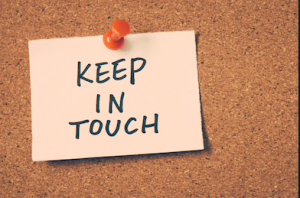 KEEP IN TOUCH
Stay updated on all of the current listings and price reductions. Our monthly VIP newsletter will give you a first-hand look at all of new listings, price reductions and hot deals. It will keep you informed of any changes or new events that are occurring. To sign up click: https://www.roatan-realtor.com/real-estate-investment-club/.
Moreover, we'll also provide you with valuable information and tips about selling your house. In addition, what to look for when purchasing a home or property.
Sign up for our monthly/weekly newsletter by clicking this link:
https://www.roatan-realestate.com/roatan-real-estate-newsletter/
Whatever your real estate questions, needs and priorities are, RE/MAX is here to help!
Please watch our webinar "Discovery and Investment Tour". Its aim is to provide you with information and facts to aid your decision to invest in the Bay Islands:
https://www.roatan-realtor.com/intro-welcome/
To join our Roatan VIP Investment Club, please sign up here:
https://www.roatan-realtor.com/real-estate-investment-club/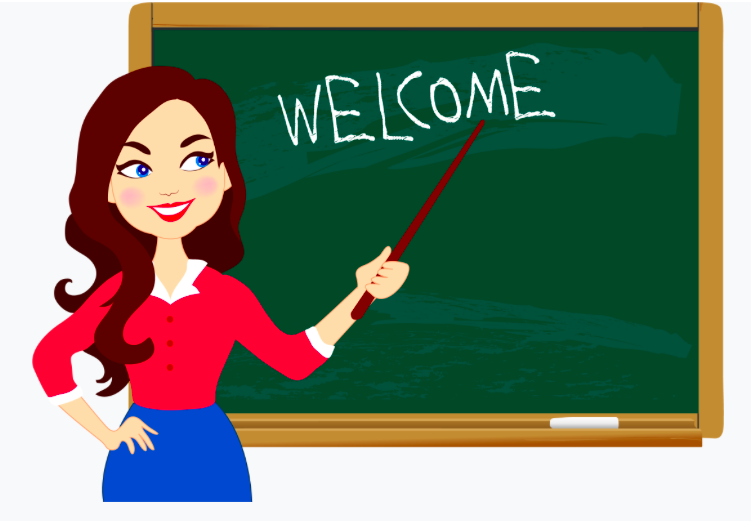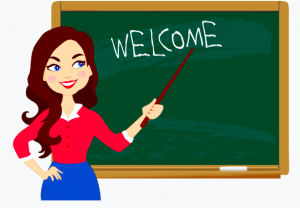 EDUCATION BEFORE YOUR VACATION
RE/MAX has pulled together a lot of information for our clients over the years, if you want to get to know some important facts about Roatan before you come down, please visit: https://www.roatan-realestate.com/roatan-buyers/
What to do whilst you are here, we can tell you that too, click on https://www.roatan-realestate.com/things-to-do-on-roatan/to find out what exciting and fun things you can do. View https://www.roatan-realestate.com/photo-gallery/to see what you are going to see before you get here.