RE/MAX Number One For Real Estate
NEWSLETTER – November 2019
Welcome
RE/MAX Number One For Real Estate! This November newsletter (a little late) is to share some exciting news about what has been happening this last month or so. There have been some internal changes and we are pleased to announce that Melaina Matute is our new broker. Melaina has been with RE/MAX for 14 years and has been managing much of the general business affairs for many years already as well as being a productive real estate agent.
Larry Schlesser still owns the company and is not going anywhere, though these changes are part of a 3-year retirement plan. He will continue to play a very active role in our business strategy moving forward.
He will continue to mentor and advise us on day-to-day operations for the next few years – his 20+ year experience of real estate on the island is invaluable to us and we are looking forward to continue our growth. We have an almost 25% market share of sales, due to his skills and business acumen. He will also be developing further marketing strategies to keep us at the top of our game. The new marketing plans will be released soon, and I will be keeping you abreast of those as they are definitely going to increase visibility of your listing.
There were few minor disruptions to our websites but these are fixed and we are back bigger and better than ever.
Rest assured, the future looks bright and we are all excited to see what the next few weeks and months will bring.
RE/MAX Number One For Real Estate!
AN ADDITIONAL MULTIPLE LISTING SERVICE – WHAT THE MLS IS HAPPENING!?
EATING IN IS THE NEW DINING OUT
BEING NEAR WATER COULD BE THE KEY TO HAPPINESS
THE SKY IS THE LIMIT
REMAX MEETING & TRAINING EVENT
BITTER SWEET GOODBYE
NEW BLOOD
LIONFISH HUNTERS RULE THE DAY!
LISTINGS GALORE
AN ADDITIONAL MULTIPLE LISTING SERVICE – WHAT THE MLS IS HAPPENING!?
RE/MAX is constantly striving to push the envelope and deliver more to our clients. The newest innovation is that RE/MAX Roatan have spearheaded the launch of a second MLS in the Bay Islands and enlisting other brokers and agents that are not part of the only other MLS in the Bay Islands. What that mean is that our buyers now have access to an additional source of the best properties on the island and our sellers have another vehicle to have us market their property reaching more potential investors.
Maybe this seems somewhat common-place in areas of the US and Canada for brokers and agents to belong to more than one MLS, but for Roatan, it is ground-breaking!
Are there differences between the two MLS sites? Absolutely, yes. Although there may be some duplication of properties on the sites, mainly because all RE/MAX agents are using both to advertise their clients' listings, there are brokerages advertising on the new MLS that are not marketing their properties on the first MLS. Consequently, this means that access to both of the two databases will provide you, the buyer, with the largest selection of all properties available in the country and you, the seller, are assure maximum visibility of your property.
Aside from the two MLS sites, what does RE/MAX do for you?
This is all in addition to our three offices, in great locations on island, for your convenience. Additionally, we are the only company that publishes our very own real estate magazine that are distributed in about 50 prime island-wide locations including the airport and the 3 largest supermarkets – it would be hard to miss not see our magazine. It highlights the newest listings, and properties that are too good not to go see.
In addition to all this, we are part of the largest real estate company in the world – RE/MAX International has well-over 100,000 agents and in over 100 countries meaning that we have so many avenues to market our sellers' properties for sale internationally as well as provide buyers' purchase options worldwide.
Our properties in this VIP update are links to the new MLS, check them out!


Realty Pro:
https://www.roatan-realestate.com/islands-mls-search/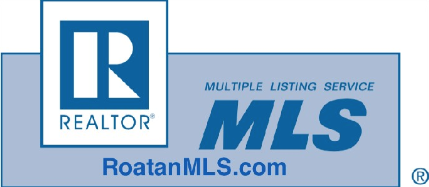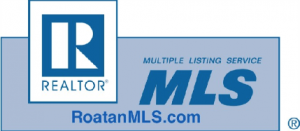 FlexMLS:
https://www.roatan-realestate.com/island-mls-search/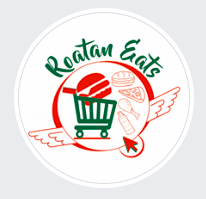 EATING IN IS THE NEW DINING OUT
Roatan Eats is a new business innovation to hit our little island. It is a new retail/restaurant courier service. Now this may not sound new or innovative to you "back in the real world" but for us, here on Roatan, it is exciting, a blessing and a huge deal!
Roatan Eats consolidates some of the best local restaurants from the popular West End of the island onto one website, along with their complete menu, so you can order whatever plate that tickles your fancy. More and more restaurants are joining the already great selection of places to order from.
The delivery service also has a selection of the most common groceries like sodas, snacks, general supplies, beer and liquor! And, coming soon, souvenirs!?!
The delivery hours are from 11am to 10pm. Again, this may not sound late to you "back home" but, for those of us that are used to island life, that's plenty late enough.
Moreover, payment is eazy peazy too! What more could you ask for?
Well, here's what. Roatan Eats also has a courier service to deliver items and documents with just the click of the button on their site.
And hats off to the delivery guys that run the goods to your home – we ain't in Kansas anymore! Some of the directions for delivery are likely to be: turn right at the fallen down mango tree, follow the dirt road to where the old church used to be and it's the second fork in the road, but mind the dog!
We are so excited to have this addition to the amenities of the island – we may be slow at catching up with the modern world – but we certainly have our priorities right!
https://www.roataneats.com/?fbclid=IwAR2IZ–QVhvnDZzvBaLPDDpYfPJXpYKmQ6SQdz81tVzl-23yjeusEK5bmFQ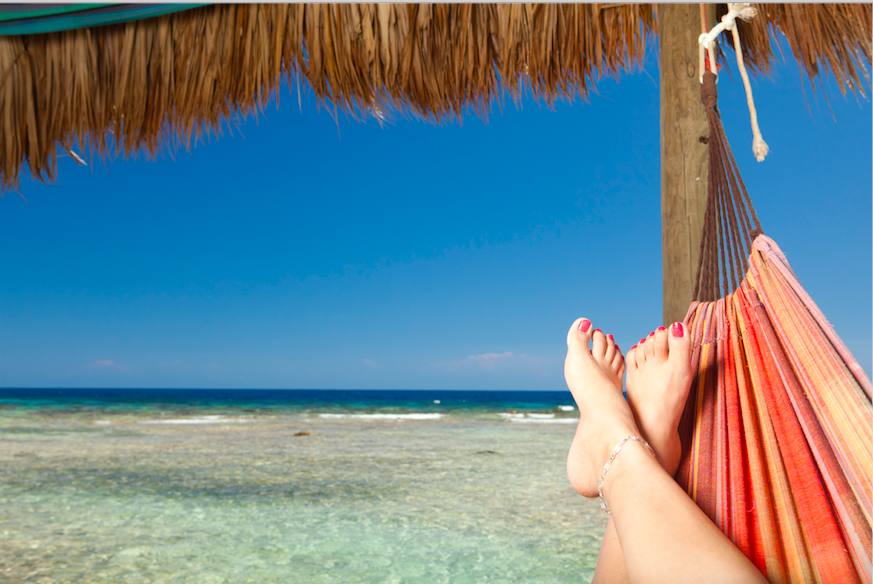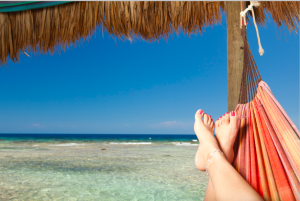 BEING NEAR WATER COULD BE THE KEY TO HAPPINESS
Who of us does not feel more peaceful, happier, more content, more carefree when sat looking at a body of water. It could be a lake, a waterfall, a river, an ocean but here, it is the Caribbean Sea. The sight, sound and smell all contribute to a feeling of well-being and serenity.
Without a doubt, those of us that have made the move to our island paradise inherently seemed to know this. Those of you thinking of making a life decision, may need some research to back up what you suspect.
Indeed, Wallace J Nichols, best-selling author and marine biologist, states that merely being close to a body of water promotes mental health and happiness. His new book 'Blue Mind' goes on to explain why.
Importantly, he describes, to 'USA Today' in 2017, the mildly meditative state we enter when we are close to, in, on or under the water as 'blue mind'. In contrast, 'red mind', is the anxious, over-stimulated, over-connected mind that defines the new norm of modern day life.
'Blue mind' is the antidote to 'red mind'. Additionally, a research paper shows evidence that being near water can help us all achieve "an elevated and sustained happiness".
Importantly, RE/MAX agents are always being told by their clients' that they want to be on or, at least, 'see the Sea'. Unquestionably, this is why we expect and are all willing to pay more for a house along the water or a room with an ocean view.
Science backs up what we all seem to inherently know and feel!
https://www.coastalliving.com/syndication/water-calming-effect?utm_campaign=coastalliving_coastalliving&utm_source=facebook.com&utm_medium=social&utm_term=F275D75E-EF36-11E9-9370-66C04F017A06&utm_content=link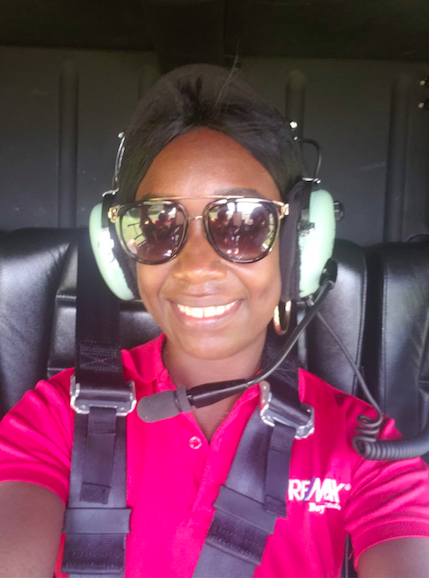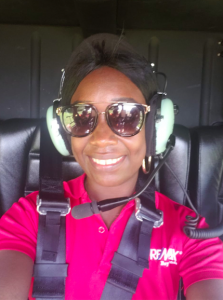 THE SKY IS THE LIMIT
Our very own broker, Melaina Matute, took to the sky in a helicopter to get a bird's eye view of properties, not only here on Roatan but on the mainland too. Our intrepid realtor soared 'above the crowd' to gain a lofty insight into larger pieces of land, which are harder to walk and get a full picture of the terrain, useable land and features such as flowing rivers.
Clearly, sending our agents into an aircraft is not an everyday occurrence! Without a doubt, the cost associated with hiring an aircraft is too high and would certainly send our sellers into a tailspin. However, technology has moved us towards using drones to capture those valuable aerial shots of available properties.
Nowadays, a drone is a cost-saving, wonderful, easy-to-use and accessible tool allowing us to shoot breathtaking pictures and other recordings. Obviously, RE/MAX has jumped into this slipstream.
Aerial photography is unique and very difficult to emulate from the ground. A drone captures a property from its most flattering angles, looks at the neighborhood and surrounding areas, provides an ideal view of the entire piece in one shot.
Moreover, these images can supplement and elevate natural perspective images. Buyers, interested in larger homes and expansive properties, are given the best glimpse of everything at once.
Above all, experts have already found 83% of clients prefer to work with agents using drones.
RE/MAX uses every available tool to rise above the competition, using a drone to capture those previously unchartered views and angles is just one of the ways that they combine know how, experience and technology.
https://www.soldbyair.com/real-estate-drone-study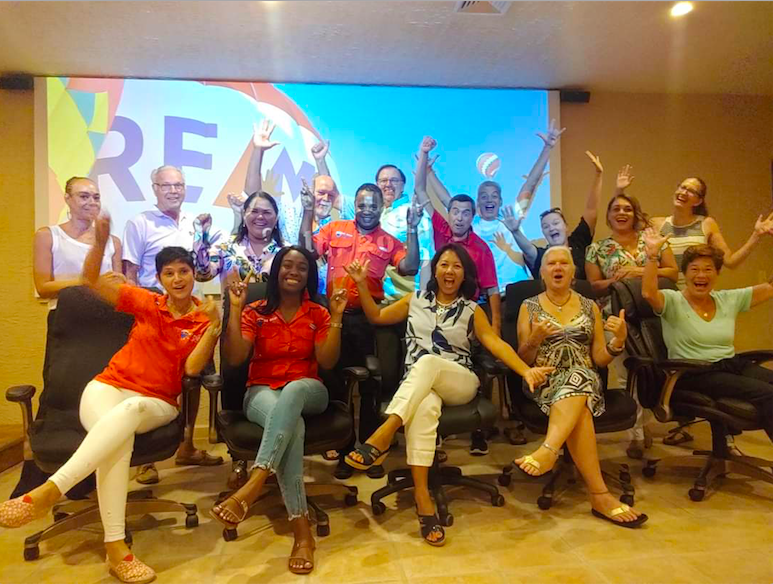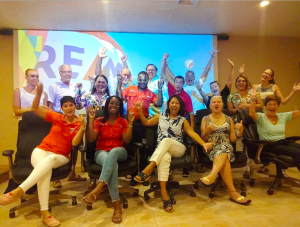 REMAX MEETING & TRAINING EVENT RE/MAX NUMBER ONE FOR REAL ESTATE
Last week was our annual meeting hosted by Ricardo Cardenas, Regional Director of RE/MAX Caribbean and Central America.
The meeting consisted of the agents and brokers from RE/MAX Roatan – Western Sunsets, Bay Islands and DreamScapes and, our Utila counterparts, RE/MAX Sunshine.
The global RE/MAX message: education, inspiration and resources to help achieve business goals. The agenda was to network, share skills and resources, motivate and energize personal, business and marketing strategies.
The successes and achievements of individual agents for our agents were recognized by RE/MAX Global. Executive Club and 100% Club Awards were given to 6 of the agents in our region alone for their achievements.
Ricardo Cardenas encouraged us all to attend the annual R4 international convention where brokers and agents, from over 60 different countries, gather together in Las Vegas to learn, network and exchange domestic and international referrals. The week-long event is hosted by renowned personalities in business and entertainment and consists of a powerful lineup of speakers all geared towards helping individuals and offices, large and small, to achieve goals and grow RE/MAX market presence.
Above the crowd…….
https://www.remax-centralamerica.com

BITTER SWEET GOODBYE
One of our longest serving, top performing realtors, Edi Johnson, is leaving us. She has been living on the island and working in the real estate business for the past 20 years. She joined RE/MAX more than 5 years ago and her diligence, loyalty and positive attitude have made her an asset to the team and one of RE/MAX Caribbean & Central America Region's highest achievers. Her tenure on the island helped give her a unique understanding of how to help her clients find their perfect property and has maintained an impeccable reputation amongst those clients.
Edi is retiring to begin a new chapter of her life and, although she will be greatly missed, we wish her all the best, happiness and adventure.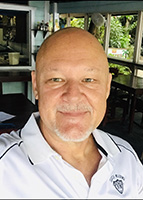 NEW BLOOD
At the same that we sadly say goodbye to one of our long-standing agents, we welcome another to the fold.
Dan Horn moved to Roatan a little over a year ago and has been finalizing his residency and literally chomping at the bit to get started. He has used this 'waiting period' wisely by networking with other agents, lawyers, business owners and residents and familiarizing himself with the island, properties available, real estate legislation and the 'how to get things done' here on Roatan.
Why are we so excited to have Dan on board?
Dan, since 2002, has been working in real estate in Florida, 16 years as a licensed real estate professional, 14 of which were as a broker/owner. He has sold over 600 homes ($250 million in sales), overseen 300 renovations of homes, and managed dozens of rental properties for his clients.
He has formed a Honduran Corporation called RTB Sales & Consulting SA – its mission statement commits:
"To providing an executive level, VIP concierge real estate experience for clients."
Having recently gone through the process of becoming a legal resident here on the island, as well as a business owner, he will also be able to advise his clients, who are thinking of setting up a business when they move here, on the legal requirements and steps they need to take to begin a commercial endeavor, gain residency and refer legal representation.
Dan has proven, already, to be a valuable addition to our team by sharing current, in-depth knowledge of the Roatan Realtors Associate (RRA) rules, bylaws and Code of Ethics enabling RE/MAX to constantly be improving and updating our practices and remaining "above the crowd".
Welcome home Dan!
https://www.facebook.com/dan.horn.75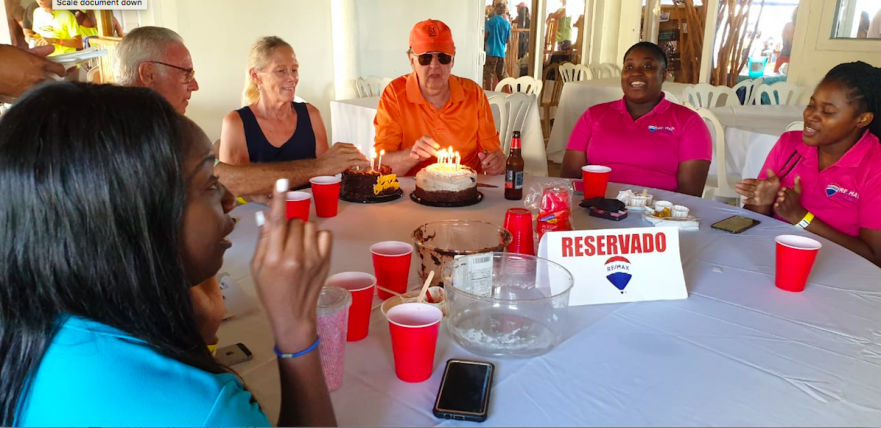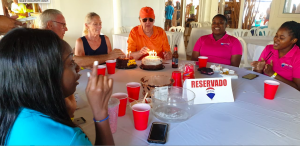 LIONFISH HUNTERS RULE THE DAY!
The 2nd Annual Roatan International Lionfish Tournament was a huge success and super fun too!
RE/MAX were Silver sponsors of the event so had a reserved table and made it a team afternoon of fun and frivolity.
Lionfish, known as the 'bad boys of the Caribbean' because they treat the world's reefs as 'an all-you-can-eat buffet'!
Without doubt – the 'hunters' became the 'hunted', the eaters became the 'eaten'. Versus the first tournament in 2018, the results were phenomenal: 3,295 fish caught versus 494. Additionally, more than 200 fish didn't make even make the headcount.
Notably, even the 'tiddler' got a prize at just 35mm small – noteworthy as not only are lionfish voracious eaters but are prolific breeders so taking out the 'small fry' is vital is slowing down their exponential increase in numbers.
The Top Team caught 603 fish between them.
A CHARITABLE AFFAIR
Most importantly, the money raised for charity this year was more than double that which was raised last year. A total of $7,500 for charities:
Cattleya School, the educational program for special needs children, received $4,000.
Roatan Operation Animal Rescue received $2,500 to facilitate spay and neuters of island dogs and cats and to provide needed medical assistance.
East End Marine Park Protect our Pride Program received $1,000 to continue certifying locals to become dive masters and dive instructors.
Unquestionably, some of the island's best restaurants participated in a lion fish cook-off raising $2,000. People paid $20 tickets for the chance to sample the food created by the restaurants. The dishes produced were original and phenomenal – our island has some very talented chefs!
Many local businesses donated items, meals, 'staycations' to be prizes in the Raffle and the Silent Auction raised $4,730.
Clearly, a resounding success and already there's a 'save the date' of 11thto 16thOctober 2020 for the third event with a mid-year 'down and dirty' cull date to be arranged.
https://www.facebook.com/849158295473009/posts/1173123803076455/
https://www.miamiherald.com/news/local/environment/article236419363.html

RE/MAX LISTINGS GALORE – RE/MAX Number One For Real Estate

Condos:
RE/MAX Number One For Real Estate!
Fully furnished 2 bedroom and 2 bathroom condominium with great rental potential located in Pineapple Villas:
https://www.roatan-realestate.com/properties-2/263-Unit-941-Pineapple-Villas-Roatan-Ho-34101-6-Rooms-2-Bathrooms-USD179-000/
Beachfront penthouse 3b/4b condo with stunning views located at the Infinity Bay Resort and Spa on West Bay Beach:
https://www.roatan-realestate.com/properties-2/294-Infinity-Bay-Penthouse-%23105-3-beds-4-baths-Roatan-Ho-34101-7-Rooms-3-Bedrooms-4-Bathrooms-USD1-599-999/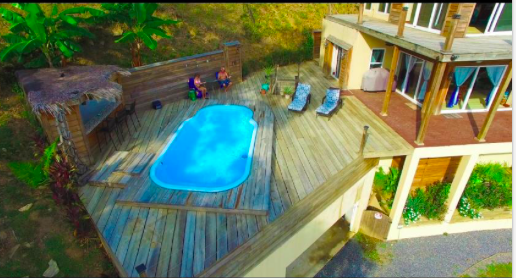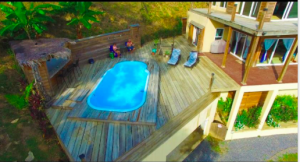 Homes:
RE/MAX Number One For Real Estate!
Brand New Villa. Located within Blue Roatan Residences. Has has a beachfront club house, boat dock, swimming pool and concierge service. With 2 master bedrooms and 2 1/2 baths and over 1900 sq of living space:
https://www.roatan-realestate.com/properties-2/350-Blue-Roatan-2-bedroom-3-bath-Villa-West-Bay-Roatan-Ho-34101-USD329-900/
New construction totally modern home with Northside views of the ocean in Punta Gorda – away from the crowds:
https://www.roatan-realestate.com/properties-2/323-Ocean-Hills-lot-%232-A-Home-Punta-Gorda-Santos-Guaradiola-Ho-34101-USD135-500/
Totally off grid 1 bed/1 bath unit with ocean views and sat on0.883 acres of lush tropical vegetation:
https://www.roatan-realestate.com/properties-2/277-Jungle-Haven-1-bedroom-1-bath-In-west-Bay-Roatan-Ho-34101-2-Rooms-1-Bedroom-1-Bathroom-USD117-000/
Enjoy the sunrises and sunsets from the 600 sq ft covered, wrap-around deck. A perfect long term, home or short-term rental. Recently upgraded 1 bedroom/1 bathroom unit located between West End and West Bay:
https://www.roatan-realestate.com/properties-2/273-Recently-upgraded-Ready-for-Renters-West-Bay-R-Roatan-Ho-34101-3-Rooms-2-Bedrooms-1-Bathroom-USD149-000/
Island style, beachfront home in East Sandy Bay. One bed plus a loft plus a little studio:
https://www.roatan-realestate.com/properties-2/250-Island-Style-Beachfront-Home-Roatan-Ho-34101-4-Rooms-2-Bedrooms-3-Bathrooms-USD159-000/
More Homes:
Playa Bonita – a true gem. 4 bedroom, 3,800 sq ft duplex right on West Bay Beach:
https://www.roatan-realestate.com/properties-2/258-Playa-Bonita-West-Bay-Beach-Condo-Roatan-Ho-34101-4-Bedrooms-4-Bathrooms-USD720-000/
Coral Views home with stunning views from all 3 bedrooms:
https://www.roatan-realestate.com/properties-2/248-Eye-Candy-Views-Coral-Views-Home-Roatan-Has-it-A-Roatan-Ho-34101-3-Bedrooms-4-Bathrooms-USD750-000/
1.63 acre estate with a 3 bed/3.5 bath home with a private, 50 foot dock (with rights to add to it) is just steps away:
https://www.roatan-realestate.com/properties-2/223-Homes-Roatan-3-Bedrooms-2-Bathrooms-USD395-000/
2 bedroom plus loft home in Turtle Crossing. Nestled on the south side of the island overlooking the deep blue of the Caribbean Sea with unique views of the iron-shore coastline:
https://www.roatan-realestate.com/properties-2/264-Turtle-Crossing-Tranquility-Roatan-Ho-34101-6-Rooms-3-Bedrooms-1-Bathroom-USD205-000/
This Topridge home comes fully furnished and move-in ready – 2b/2b 1,970 sq ft home with oodles of decks to enjoy the views:
https://www.roatan-realestate.com/properties-2/290-Top-Ridge-Sandy-Bay-Roatan-Ho-34101-4-Rooms-2-Bedrooms-2-Bathrooms-USD279-000/
New Construction: 2 bed/2 bath modern "Zen" style wooden spec home in Turtling Bay – stunning ocean views from the huge deck:
https://www.roatan-realestate.com/properties-2/259-Spec-Home-Turtling-Bay-Roatan-Ho-34101-2-Bedrooms-2-Bathrooms-USD199-000/
Casa de la Luz – White Rock Hills development. Two master suites upstairs each with a private seating areas, lead onto a terrace from. You can enjoy the views and peace that surround you. Next to the pool, your visitors can enjoy their own private guest house:
https://www.roatan-realestate.com/properties-2/297-Casa-de-la-Luz-Roatan-Ho-34101-10-Rooms-3-Bedrooms-4-Bathrooms-USD349-000/

Lots:
RE/MAX Number One For Real Estate!
Just steps away from West Bay Beach is this flat 0.17 acre homesite in a small, quiet community – Emerald Beach:
https://www.roatan-realestate.com/properties-2/322-Lot-25B-Emerald-Beach-Roatan-Ho-34101-USD65-000/
Be part of Diamond Rock Resort, a small development up in the East End of the island. It may be your hideaway haven! With 5 hillside, ocean view lots ranging from$94K down to $44K and a flat lot for $28K:
https://www.roatan-realestate.com/properties-2/346-Lot-A10-Diamond-Rock-Resort-Santos-Guaradiola-Ho-34101-USD53-000/
Mariposa – a bijou development tucked away in a well protected Bight nicknamed "Blue Lagoon". Offers excellent year round protection for yachts, pristine clear water and cool southeast breezes:
https://www.roatan-realestate.com/properties-2/328-Lot-24-Rare-Waterfront-Lot-with-Dock-Santos-Guaradiola-Ho-34101-USD75-000/
Perched atop a verdant hillside on the north shore with panoramic views of the iridescent blues of the Caribbean Sea. This 0.62-acre residential lot near to the beautiful Havana Beach:
https://www.roatan-realestate.com/properties-2/338-Awaken-to-Breathtaking-Ocean-Views-Roatan-Ho-34101-USD199-000/

Commercial:
RE/MAX Number One For Real Estate!
Oasis – a "state of the art" water purification company that comes with a 3 bedroom, 2 bathroom home:
https://www.roatan-realestate.com/properties-2/231-OASIS-Water-Company-Plus-3-Bedroom-Home-Roatan-Ho-34101-3-Bathrooms-USD625-000/
Great investment opportunity – run your own hostel:
https://www.roatan-realestate.com/properties-2/337-Buena-Onda-Hostel-Owners-Home-Included-Sleeps-22-Roatan-Ho-34101-USD649-900/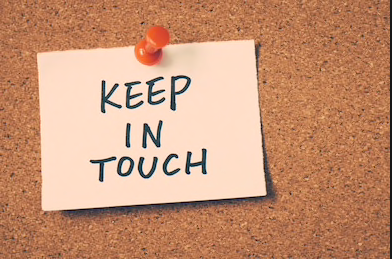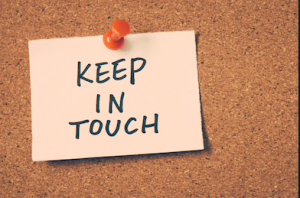 KEEP IN TOUCH – RE/MAX Number One For Real Estate
Stay updated on all of the current listings and price reductions. Our monthly VIP newsletter will give you a first-hand look at all of new listings, price reductions and hot deals. And will keep you informed of any changes or new events that are occurring. Additionally, we'll also provide you with valuable information and tips about selling your house or what to look for when purchasing a home or property. RE/MAX Number One For Real Estate!
Sign up for our monthly/weekly newsletter by clicking this link:
https://www.roatan-realestate.com/roatan-real-estate-newsletter/
Whatever your real estate questions, needs and priorities are, RE/MAX is here to help!
Please watch our webinar "Discovery and Investment Tour". Its aim is to provide you with information and facts to aid your decision to invest in the Bay Islands:
https://www.roatan-realtor.com/intro-welcome/
To join our Roatan VIP Investment Club, please sign up here:
https://www.roatan-realtor.com/real-estate-investment-club/
EDUCATION BEFORE YOUR VACATION
RE/MAX has pulled together a lot of information for our clients over the years, if you want to get to know some important facts about Roatan before you come down, please visit: https://www.roatan-realestate.com/roatan-buyers/
What to do whilst you are here, we can tell you that too, click on https://www.roatan-realestate.com/things-to-do-on-roatan/to find out what exciting and fun things you can do. View https://www.roatan-realestate.com/photo-gallery/to see what you are going to see before you get here.
RE/MAX Number One For Real Estate