RE/MAX ON ROATAN WILL BE HERE WHEN 'NORMAL' HAPPENS ONCE AGAIN
As some of you may have noticed, did not publish a newsletter in April but here is RE/MAX Newsletter May 2020. We felt this was the right decision as we had no idea what would happen, nor did we have a clear idea of where the COVID-19 situation would take us.
Well, we still don't have a clear picture, but we do know that life will go on, we will return to "normal" at some point and Roatan awaits you! We thought that you would like to hear, after being in lockdown for 8 weeks, what has been happening on our little island we call home.
Although minimal in physical numbers of cases, the country of Honduras is, like all countries, feeling the impact of this pandemic. However, to date the Islands of Roatan, Utila and Guanaja have ZERO cases.
Yup, zero cases on Roatan. We are so blessed and grateful. And there could be worse places to be on lockdown.
A message of hope and determination from all the RE/MAX on Roatan Family:
We are here for you.
OUR SAVIOURS – THE BAY ISLANDS GOVERNMENT
VIRTUALLY EVERYTHING COUNTS
ZOOMING IS BOOMING
POSTPONE DON'T CANCEL
HOARDING, STOCKPILING, NOT ROATAN
#SUPPORTROATAN
HUGO, YOU GO, WE ALL GO
A REEF WITHOUT THE MARINE PARK RANGERS, IS A REEF IN DANGER
ROATAN AWAITS YOU!
READY RENTALS
LISTINGS, LISTINGS, LISTINGS
KEEP IN TOUCH
EDUCATION BEFORE YOUR VACATION


OUR SAVIOURS – THE BAY ISLANDS GOVERNMENT
For being COVID-19 free, bearing in mind we are an island reliant on tourists visiting us, we believe that we have the prompt and strict actions of the Honduran Government to thank. The Mayor of Roatan, Jerry Hynds, the Governor, Dino Silvestri and Congressman, Ron McNab have displayed true leadership and have been amazing, informative and protective of our community's lives. We receive daily livestreamed updates from Dino Silvestri, who answers questions and covers important revisions live. These have been invaluable for islanders, expats and those who were wishing to return home. If you would like to watch these updates to keep informed of the developments, please click:
Roatan is, and has been on stay-at-home orderssince March 16th. A system has been set up based on the last number of each individual's national ID card or residency card in order to travel for necessities. Currently, the 'Big 5' that are open Monday through Friday for holders of the appropriate numbers are: banks, supermarkets, pharmacies, gas stations and hardware stores. All other businesses are shut down.
COVID-19 has certainly changed all of our lives as we knew it. That, of course, will change back and, at some point in the future, things will normalize.
We put together the below link to serve as information but also as a little 'getaway' from the reality of life. If you have never been to Roatan before make sure you click on the "Roatan Beauty" Video. Mentally it will take you to a better place. Take a break from what is the current reality and create your own little fantasy world!
https://www.roatan-realestate.com/corona-virus-covid-19/
https://roatantourismbureau.com/roatan-news/covid19-roatan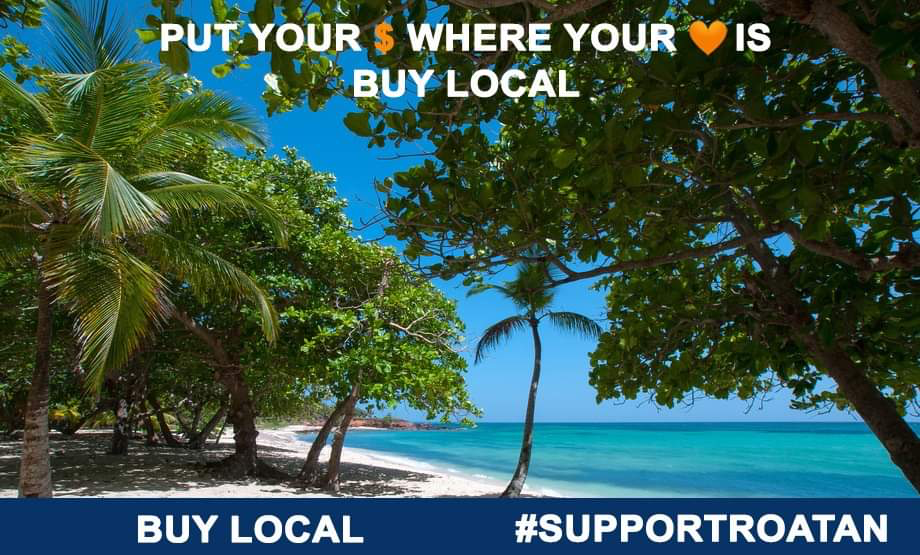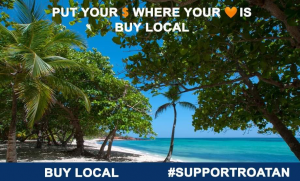 VIRTUALLY EVERYTHING COUNTS
As with all of the world, RE/MAX is finding different ways of achieving the same goal. We are still here for our clients.
We, as humans, need to feel part of a team, a family, a fellowship, a group, a community. That is what makes it so amazing: despite the world being beyond recognition at the moment, we are finding ways to keep hold of the things and feelings we cherish most and go about new ways of taking care of business. Some of our local churches are even holding online services!
We, at RE/MAX, are also learning to work while maintaining social distancing.
Like most businesses and locations on our island, our three RE/MAX offices are closed by mandate and so, we doing everything we can online to keep business moving. Larry Schlesser, Owner of the RE/MAX franchises here on Roatan has been pushing us, for years, to be paper free. We should have listened, as many of our files are in paper format and it certainly takes a lot of planning for the office staff to get access to those documents. The first consideration at the moment is who needs the paperwork, whose day out it is and how do we get it to the recipient in a timely manner. But, as the world is in the same situation, we are striving to make it work for our clients as best we can. If nothing else, this will teach us all a new way of working and one that we may well embrace permanently.
https://www.roatan-realestate.com/agents/

ZOOMING IS BOOMING
RE/MAX on Roatan is conducting our team meetings online (boy, oh boy, we wish we had shares in Zoom). We catch up with each other's week and lives, we brainstorm new ideas, we discount things that aren't working for us and we motivate each other in these difficult times.
Something that we are now able to do for our clients, is conduct a "virtual" island or property tour. You can sit on your computer inside your home and accept an invitation to join a meeting with one of our agents. They can search for properties while you are telling them what you want and show you what it is you are only dreaming about. You can see the inside of the home; the agent can give you all the little details or answer any questions that you would only think if you were walking through the property with them. Now, we know that it isn't the same as being able to touch or feel everything in person, but, until you can come here on your trip, this is the next best thing.
RE/MAX has also introduced a live "chat online with an agent" function. Look for the "Chat with us" icon at the bottom left hand side of every page of our website https://www.roatan-realestate.com and you can ask any questions and get the answer real quick, real time!
https://www.facebook.com/RoatanRemax/videos

POSTPONE DON'T CANCEL
After our airport closed and flights back home were cancelled, over a gradual period of time (a couple of weeks), all the stranded tourists and the expats that wished to leave were able to do so. This was the combined efforts of various airlines that service this country, the airlines, the embassies, our local government, and the Honduran government. Now, there are no flights in or out for an unknown period of time.
Many of you will have booked your flight or, at least, had started to look into and get excited about a visit Roatan, but were forced to revise those plans. We are sorry and feel your disappointment, but we will open up again and Roatan awaits you!
The ocean, the reef, the beach, are all so stunning right now as they have been given a breather from us. humans! The island is looking more vibrant, pristine and picture perfect so we can't wait for you to see it in all its glory.
Why not check out what airlines are offering now to incentivize travelers to book tickets. Many airlines have offered changing your travel date for no fee, we hope that you, who had already purchased tickets, chose to postpone rather than cancel. Some airlines are also offering really cheap flights (lower than they have been for many, many years) with a 'no charge' policy for moving dates back, for up to a year. Watch the video to see why Roatan is worth you coming down.
#SupportRoatan
https://www.facebook.com/supportroatan/videos/2640132872910985/

HOARDING, STOCKPILING, NOT ROATAN
Obviously, we are an island, so are totally reliant on most all supplies coming in from either the mainland or the US. In the past, our stores have been known to be low on stock due to bad weather or strikes in the US. We, who have chosen to make this our home, can oftentimes be caught discussing, dreaming of, drooling over foods from 'back home' – wherever that may be – that we just can't buy here.
However, during this time of worldwide difficulty, our main supermarket chain has outshone everyone's expectations. Eldon's Supermarket (there are 3 separate stores in prime locations across the island) has not only remained well stocked, but there is still variety, selection and quality on the shelves.
We watched the news from our homelands and saw the frenzy of shopping that was going on, we looked on in fear that, on our day to go out to the store, we would find forsaken freezer cabinets, tumbleweed in the toilet paper aisle or crickets chirping in the cold meat section. But no! The shelves remained full, there was enough for us all, and there was certainly no sparring over essentials.
Even. the small 'pulperias' or 'corner shops/stands' have the same quantity and quality of produce that they have always had.
The supermarkets remained orderly, and although not the usual place of congregation, chatting and catch-up, we are proud that we all seemed to be mindful to not panic buy and leave others in our small community short.
https://www.facebook.com/eldons.supermarkets/?rf=223735834417333

#SUPPORTROATAN
Even though we have the produce and products we need, the closure of our borders to tourists, vacationers, cruise shippers, investors have highlighted just how reliant we are on tourism. Our economy is halted until our ports and airports are once again opened. This has kickstarted a local marketing campaign – #Support Roatan – which is aimed at assisting tourism businesses and tourism employees, locally made products, entrepreneurs. #Support Roatan is spearheading the drive that through support and unity, we can all assist each other through these difficult times. The aim is to:
Create awareness of the importance for visitors to POSTPONE and NOT CANCEL travel plans to Roatan.
Assist in promoting locally made products, which will help create local jobs and income for residents in Roatan.
Create a list of community projects and food drives which need support and assistance.
Incentives for investment in the tourism industry have been created many times over the years. To kick start local food production or to diversify the local economy could we offer incentives for investment in new or existing businesses? Supporting local industries, such as agriculture or support small businesses such as bakeries; manufacturers of beer; soda; teas; local products with a view to replacing imported products, would help to keep more money circulating in the local economy and create jobs.
The initiative calls for our mantra to be "This year, I PLEDGE to Shop Local, Eat Local, Spend Local, Enjoy Local and Support the Local businesses that support me and my community."
Roatan, once again, pulls together to show, as a community, it is "The little island that can!".
www.facebook.com/supportroatan

HUGO, YOU GO, WE ALL GO
!
We already noted that the world has to think of new ways of doing business and conduct their lives and that Roatan has to try to be less reliant on tourism to kick start our economy back to life as soon as we possibly can.
Well, Hugo (similar to Grubhub), an online and mobile prepared food, medicines, drinks, and more, delivery service – literally launched a week before the island went into lockdown.
Timing is everything in business, and these guys got it so right. Although all restaurants and businesses are still currently closed, some are still providing delivery service. The Hugo motorbike riders, clad in purple, have been in high demand.
Once we open back up, we predict that it will be in the form of a softer opening initially, and Hugo will be in even greater demand. It will also create jobs as more restaurants and businesses will need their services.
Their tag 'Whatever you want, an instant from you!'
https://www.facebook.com/hugoapp.hn/

A REEF WITHOUT THE MARINE PARK RANGERS, IS A REEF IN DANGER
As Roatan is a small island, it may have seemed an easy decision and a simple action to close entry to Roatan by air or sea in the endeavor to keep us COVID-19 free.
However, Roatan has many inlets, bights, and around 1,000 micro estuaries, making it possible for illegal entry, which would jeopardize our zero cases status.
The Roatan Marine Park works normally around the clock to protect our reef and community by deterring illegal fishing, protecting aquatic life and conducting rescues.
Now, RMP have joined forces with many of the dive operations and are patrolling our shores to ensure that no unauthorized boats, and personnel, dock and come to shore. They are also providing logistical support to the authorities during this crisis. Watch this video to see what they are up to every day, 24/7: https://www.facebook.com/548334941/posts/10159760968519942/
This effort, coupled with the vigilance of the community, and a radar set up in West End, has stopped several attempts of illegal entry of people to the island. They have also prevented many poaching and illegal fishing crimes.
They are facing the huge challenge, as an NGO, of maintaining their operations during this global crisis. Their eco store is closed and they are reliant on donations to buy fuel for the boats and pay the rangers. Thankfully, many of the local restaurants and business owners provide the rangers with food. Their continued presence is crucial, as we must stay free of the virus, and must continue to protect our reef and marine life. A reef without the Roatan Marine Park will be a reef devoid of living creatures.
A reef without the RMP rangers is a reef in danger.
https://www.roatanmarinepark.org/

ROATAN AWAITS YOU!
With the beaches empty, the ocean free of snorkelers, divers, boats, and Jet skis, the reef has been given a break from man. The reef is looking pristine, the waters are transparent, and the beaches are clear of signs that we humans always seem to leave in our trail.
We have put together a series of videos for all that are familiar with Roatan to remind you of the spectacular beauty of our island. And for those who are not familiar,some of the amazing examples of Roatan's beauty that will urge you to come see it in all its glory for yourself.
There are also some examples of propertiesthat are both now available and properties that have been soldso that you can spend a little time seeing some of what our market has to offer. For those who are familiar with the island, you may want to watch the below video to put yourself in an 'island state of mind' and to help remember the beauty and tranquility.
Again, we miss you and look forward to your return. Kick back and take a few minutes and enjoy https://www.youtube.com/watch?v=RdZKX8XiJk4&feature=youtu.be
https://www.roatan-realestate.com/corona-virus-covid-19/

READY RENTALS
When you decide to make your trip – consider these two beautiful homes to be your temporary home whilst you are here on vacation:
A 3-bedroom, 3-bathroom stunning home with its own pool located in the peaceful, quiet location of Palmetto Bay Plantation. Just 250 steps from the Caribbean Sea and set in a mature tropical forest – you can 'hear the quiet'.
Or
Johnson Bight Beach House – a recently renovated bright, chic 4 bed/2 bath home that was filmed by HGTV's hit TV show "Beach Front Bargain Hunt". Perfect for families, large groups, or couples; but the best part of this house is the free pass to Beach Club Roatan.
To view both the rental properties:
https://d4.x1.realtypromls.com/clientcentral/public/report.htm?r=33106_454
LISTINGS

LOTS
NEW LISTING – Lot 18 (0.12 acres) within the prestigious development of Coral Views Village:
https://www.roatan-realestate.com/properties/404-Residential-Land-Lot-%2318-Coral-View-Village-Ready-to-build-Roatan-Ho-34101-USD47-000/
NEW LISTING – Lot 29 (0.13 acres) within the prestigious development of Coral Views Village:
https://www.roatan-realestate.com/properties/403-Residential-Land-Great-View-Lot-%2329-Coral-View-Village-Roatan-Ho-34101-USD55-000/
NEW LISTING – Beautiful Politilly Bight property three lots in total, approximately 1.135-acre hilltop with views overlooking the Caribbean Sea:
https://www.roatan-realestate.com/properties/401-Residential-Land-Politilly-Bight-Santos-Guaradiola-Ho-34101-USD250-000/
ECO-FRIENDLY – Lot 1 in Love at First Bight eco-development. Enjoy the incredible views from ridges and rolling hills:
https://www.roatan-realestate.com/properties/358-Residential-Land-Lifestyle-by-Atocha-Santos-Guaradiola-Ho-34101-USD149-000/
DREAM HOME OPPORTUNITY – Diamond Rock Resort – Lot A7 – "far from the madding crowd" and tucked away from the main tourism areas:
https://www.roatan-realestate.com/properties//345-Residential-Land-Lot-A7-Diamond-Rock-Resort-Santos-Guaradiola-Ho-34101-USD77-000

HOMES
NEW LISTING – La Casa de Las Olas (The Wave House) – 3 bed/3 bath concrete home – is perched on a hill. The views are mesmerizing and the breezes are tantalizing:
https://www.roatan-realestate.com/properties/405-Single-Family-Residence-Island-Eye-Candy-Views-Johnson-Bight-Mid-Island-Santos-Guaradiola-Ho-34101-6-Rooms-3-Bedrooms-3-Bathrooms-USD399-000/
NEW LISTING – 1,800 sq ft (2 bed/2.5 bath) Casa Maya located in West Bay on Tamarind Drive sits on just under ¼ acre. A1,000 sq ft west facing deck provides an unobstructed view of the Caribbean with spectacular sunsets.
https://www.roatan-realestate.com/idx/Tamarind-Drive-Casa-Maya-Roatan-mls_20-102
PRICE REDUCTION – 0.35 acres two homesites back from the waterfront with community dock in a bijou community:
https://www.roatanbayisland.com/idx/Caribe-Bight-Lot-5-Mariposa-Roatan-mls_19-162
PRICE REDUCTION – Fixer-upper. Located within the private and peaceful community of Sundancer Cabanas in East Sandy Bay, just a 2-minute stroll to Sandy Bay beach. A wooden style ground floor, 2 bedrooms/1-bathroom unit – high ceilings, open concept https://www.roatan-realestate.com/properties/396-Condo-Sundancer-Unit-5B-Roatan-Ho-34101-3-Rooms-2-Bedrooms-1-Bathroom-USD99-000/
NEW LISTING – Perched at a high elevation, all of the benefits come with this great 3 bed/2 bath home near Johnson Bight:
https://www.roatan-realestate.com/idx/Main-Road-Mid-Island-Mid-Island-Eye-Candy-Views-Roatan-mls_20-82
LUXURIOUS HOME VIDEO TOUR – A 4 bed/4.5 bath beach/bluff' beautifully appointed home with elevated views of the ocean. Also has a 2br/2b Guesthouse and a shared community boat dock:
https://www.roatan-realestate.com/idx/Lot-14-Quality-Built-Luxury-Home-Blue-Harbor-Roatan-mls_19-608
RENTAL POTENTIAL – Newly updated and improved 2 x 2 bed/1 bath homes with great views. Located between West End and West Bay:
https://www.roatan-realestate.com/idx/West-Bay-rental-market-Your-start-up-homes-to-enter-Roatan-mls_17-181
ECO FRIENDLY – This charming 3BR, 2.5BA home offers you over 2500 sq ft spread over 2 levels and a casita for visiting family or your very own caretaker.
https://www.roatan-realestate.com/idx/Latitude-16-Lot-18-West-Bay-Every-Breaking-Wave-Roatan-mls_19-160
INCOME POTENTIAL RESORT – 3 bedroom, 3.5 bathroom + 1 bedroom, 1 bath apartment + garage with a storage and a 1 bedroom, 1 bath studio AND a pool.
https://www.roatan-realestate.com/idx/First-Bight-Paradise-Point-Roatan-mls_19-585

CONDOS
NEW LISTING – Roatan One Unit. 1 bedroom 1 bath condo with a great layout. Large bedroom, roomy kitchen/living room, with a terrace off both areas, as well as a roof-top patio:
https://www.roatan-realestate.com/idx/Unit-4320-Roatan-One-Roatan-mls_20-120
NEW LISTING – 2 bed/2 bath turnkey condo just 2 minutes' walk from West Bay Beach:
https://www.roatan-realestate.com/idx/Condo-Mission-Gate-West-Bay-2-bedroom-2-Bath-Roatan-mls_20-87

COMMERCIAL
ESTABLISHED COFFEE SHOP – Roatan Coffee Roasters. It is the only cafe on the island to offer fresh roasted, 100% Honduran Mountain grown coffee! Your clients can choose to sit on the cafe patio, open air resort restaurant. Or the right on the white sand beach looking out to the Caribbean Sea:
https://www.roatan-realestate.com/idx/Bananarama-Drive-Roatan-Coffee-Roasters-Roatan-mls_20-52
PENELOPE'S ISLAND EMPORIUM – Located within the prime location of West Bay Mall. PIE has been in business for 15 years and has a myriad of gifts for all occasions. It sells fine jewelry, accessories, unique gift items and home furnishings:
https://www.roatan-realestate.com/idx/West-Bay-Mall-Penelope-s-Island-Emporium-Roatan-mls_20-62

KEEP IN TOUCH
Stay updated on all of the current listings and price reductions. Our monthly VIP newsletter will give you a first-hand look at all of new listings, price reductions and hot deals. And it will keep you informed of any changes or new events that are occurring. To sign up click: https://www.roatan-realtor.com/real-estate-investment-club/. Check out the previous issues or subscribe here: https://www.roatan-realtor.com/bulletins/.
Moreover, we'll also provide you with valuable information and tips about selling your house. In addition, what to look for when purchasing a home or property.
Whatever your real estate questions, needs and priorities are, RE/MAX is here to help!
Contact us on:
FaceBook: https://www.facebook.com/RoatanRemax (and 'like' us please)
Twitter: https://twitter.com/RoatanRe
LinkedIn: https//www.linkedin.com/in/RemaxOnRoatan
InstaGram: https://instagram.com/remax_roatan?igshid=1rjx1cunocc03
WhatsApp: +(504) 8932-7381

EDUCATION BEFORE YOUR VACATION
Need more information? Check out the educational links below:
RE/MAX has pulled together a lot of information for our clients over the years. If you want to get to know some important facts about Roatan before you come down.
Please watch our webinar "Discovery and Investment Tour". Its aim is to provide you with information and facts to aid your decision to invest in the Bay Islands:
https://www.roatan-realestate.com/discovery-investment-tours
The purchase of a property in a foreign country creates many questions. This link will
get you to the answers:
https://www.roatanbayisland.com/roatan-faqs/
Our Video Information Series is a series of short videos that features input from a variety of people. They will provide information on Titles, Residency, Taxes (US and Canadian), various types of insurance, medical care and facilities. And even a long term ex-pat:
https://www.roatan-realtor.com/intro-welcome/
You are not familiar with Roatan? This link will provide you with information on the geography of the island. This will help you decide where on the island suits your goals best:
https://www.roatanbayisland.com/geography-webinar/
What to do whilst you are here, we can tell you that too, click on:
https://www.roatanbayisland.com/things-to-do/to find out what exciting and fun things you can do.
A picture is worth a thousand words: