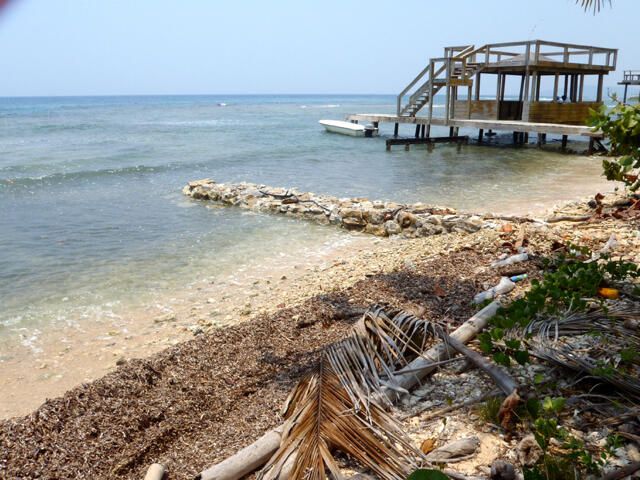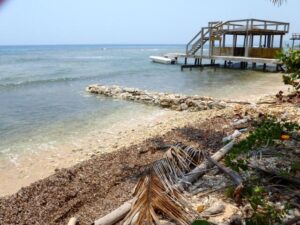 Newsletter – August 2021
In this month's Issue
8th International Annual Caribbean Cup Freediving Competition
Maxim's Restaurant
How To Get a Drivers License in Roatan
Marian Melendez – Miss Honduras Universe 2021 Participant
ROAR
15 Things To Know About Mahogany Bay
American Airlines – "Low Cost" Decree: JetBlue and Volaris to land in Honduras
CM Airlines – New Flight to Guanaja
8th INTERNATIONAL ANNUAL CARIBBEAN CUP FREEDIVING COMPETITION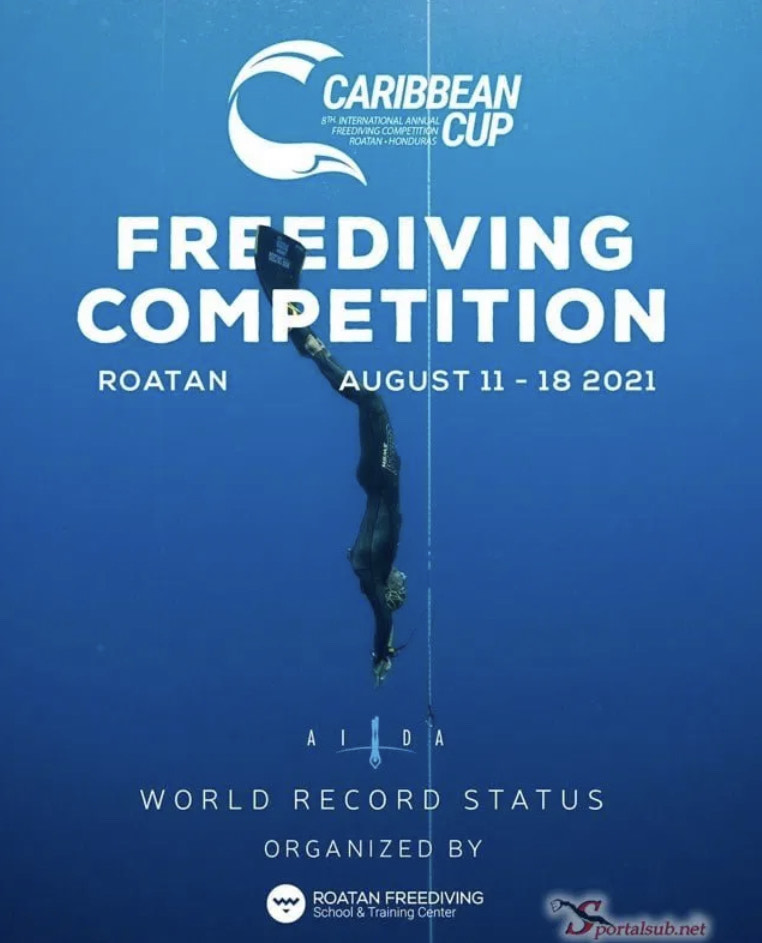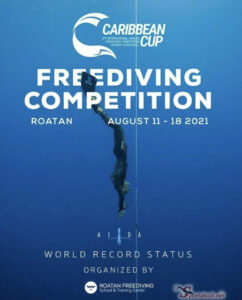 Since its inception in 2013, the Caribbean Cup Freediving Competition has become one of the most important freediving competitions in the world.
World-and-National Champions from countries in the 5 continents, high-level safety teams and distinguished international judges participate in this exciting competition, held at one of the most appropriate venues on the planet. Official Website
The Caribbean's premier steak house located in an amazing over the water building in beautiful West End. Featuring wagyu ribeye's, bone-in Tomahawks, 30-day dry aged steaks, Maine lobster, and many other delicacies. Try the Maxim's experience!
GETTING YOUR DRIVERS LICENSE IN ROATAN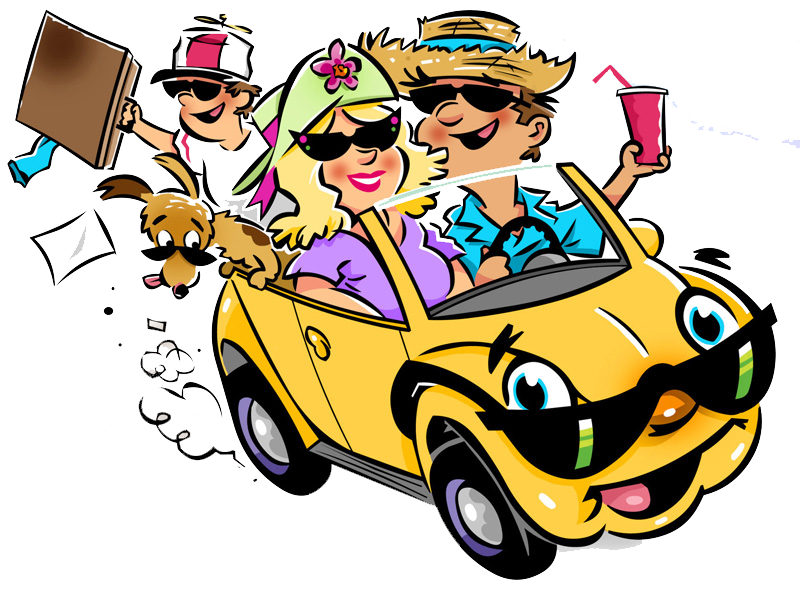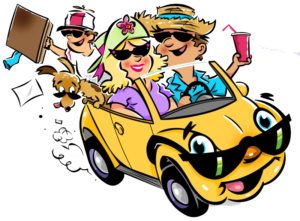 If you plan to stay for more than 90 days, then you will be required to take out a new Honduran Driver's License. This applies even if you have been permitted to drive a motor vehicle. For more information and instructions visit
MISS HONDURAS UNIVERSE 2021 PARTICIPANT
Rose Melendez was born in Tegucigalpa but spent most of her upbringing in La Ceiba and the Island of Roatan. Miss Melendez is a young, dedicated woman that represents the true beauty and strength of the Garifuna and English-speaking islanders. "I decided to participate because I want to be the change we need to see. I want the universe to see and know the good and beautiful side of my country. I want to show diversity and that we can teach our own culture and represent the country in which where we are born". Miss Melendez is sure turning heads and making headlines!
ROAR is a nonprofit organization operating in Roatan. In July they held an 8-day clinic to spay and neuter 100+ animals per day. Six Veterinarians donated their time and money to help the animal community of Roatan with the help of ROAR. The island volunteers work at fundraising to spay and neuter dogs and cats, medical assistance, education and build a foster and adoption network for the island's animals. Visit their FB page for more info
MAHOGANY BAY ROATAN CRUISE CENTER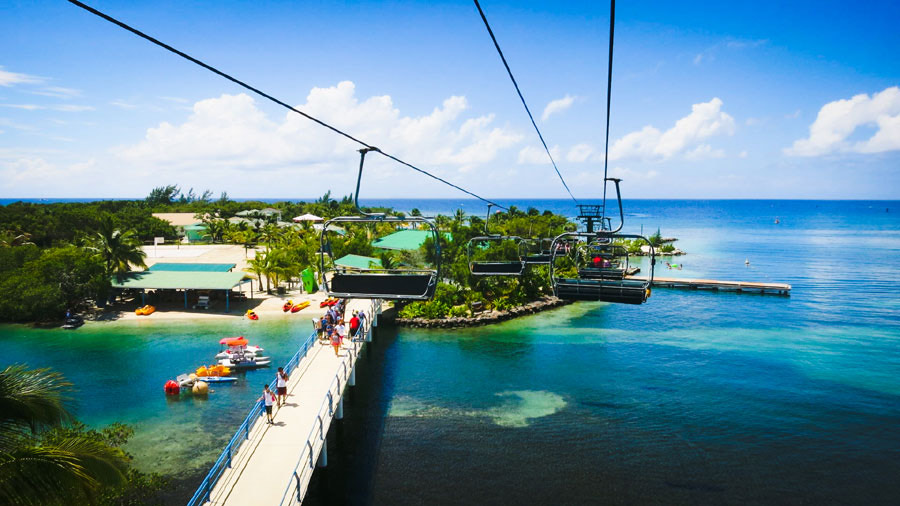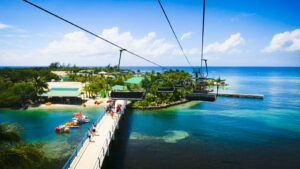 Roatan is a popular destination for cruise ships — especially those sailing from Galveston. And within Roatan is a small area surrounding a cruise port known as Mahogany Bay. Here are 15 tips and things to know about Mahogany Bay. 15 Things to know about Mahogany Bay: 15 Things to Know About Mahogany Bay
View Website and Port Schedule Here
AMERICAN AIRLINES – "Low cost" decree: JETBLUE and VOLARIS would land in HONDURAS.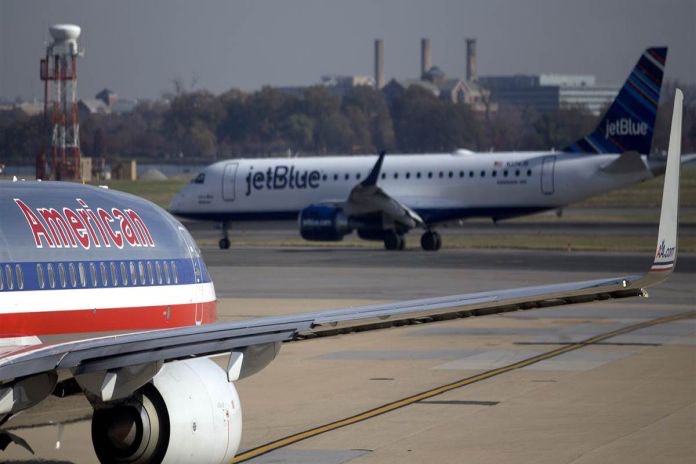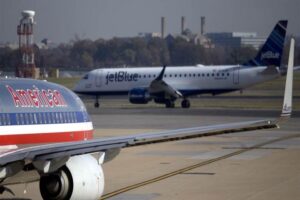 Volaris and JetBlue are negotiating with the government of Honduras to disembark in the country starting in September and December respectively, according to the Minister of Tourism of the Central American country, Nicole Marrder, in declarations produced by the newspaper La Prensa de Honduras. Find out more here
CM AIRLINES – New flight to GUANAJA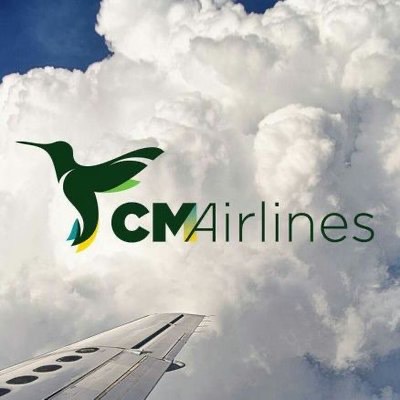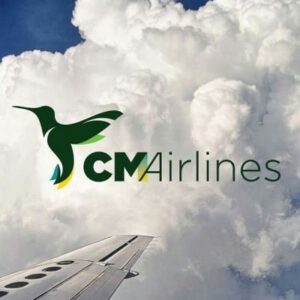 Guanaja is another Gem of the Bay Islands. It's loved and visited for its crystalline waters by divers. Did you know Guanaja has 10 waterfalls? This is another great reason why it attracts adventurous nature lovers. Now with CM Airlines, you can book your flights to visit the spectacular Island on Tuesday, Friday and Sunday.
REAL ESTATE OPTIONS…
Featured HOME of the month!
CASTAWAY COVE JONESVILLE POINT ROAD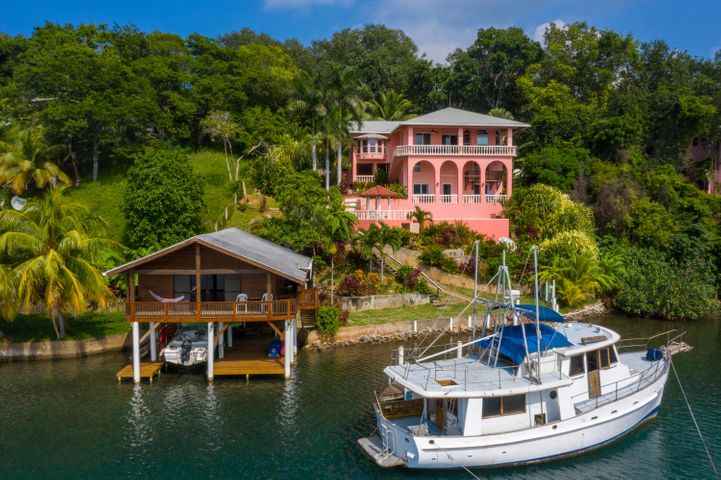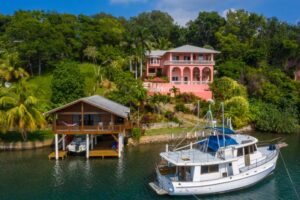 Stunning Caribbean Waterfront Estate Home in Caribe Point This spectacular waterfront estate has everything that Caribbean dreams are made of. Featuring 5 BR, 6 BA with 5 balconies for enjoying amazing sea views! Price $850K MLS 20-319
NEW LISTING…
Your Own Beach! Waterfront lots with dock for $99K MLS 21-400
Waterfront lots with dock Southeast Cooling Tradewinds – bargain priced at $99K MLS 21-401
Cozy Getaway 2 Bed/2Bath Home. List Price $220K
This island style home sits just back from the beach and is surrounded by tropical plants, palms and coconut trees. MLS 21-373
Turquoise Views Lot L-1 List Price $48K. Beautiful lot with views overlooking the south shore of the Island. MLS 21-310
PRICE REDUCTION
Price Reduced $24,500K Now Only $175K
1.13
ACRE ESTATE LOT.
T
his
Fabulous North Shore Caribbean Sea views make this 1.13 acre private estate lot a must see. This property also has a new freshwater drilled well with exceptional water quality.
E
state ideas & designs
!
The possibilities for this property are endless. MLS 21-125Huge Price Reduction of $200K! THE REAL KINGS RESORT. Originally Listed at $1,995,000, now ONLY $795,000! Very Motivated Seller! MLS 21-78
LOTS
List Price $52,999K. LOT 74 LAWSON ROCK SANDY BAY – Gated Community – Beach, Boat Slips, Pool, Security. MLS 21-189
MARIPOSA LOT #26 CARIBE POINT – List Price $89K. Located in the quiet community of Caribe Point, locally known as "Blue Lagoon". This is an excellent location, offers great snorkeling, diving, fishing and water sports of all kinds. MLS 21-185
Whether you are looking for a beachfront property to build on or just future investment. This could be it. PALMETTO/CRAWFISH ROCK NORTH SHORE BEACH – 0.37 acre with 72′ sand beach frontage. List Price $199K MLS 21-98
PRE-CONSTRUCTION!
The advantages of buying a Pre-Construction!
Pre-Construction Condos are usually cheaper than resale
Pre-Construction Condos can be upgraded to your taste – You get to pick and choose the upgrades and finishes
New built condos are well… NEW! Everything is in mint condition when you move in.
Pre-Construction down payments can be easier to save up. Some developers ask for a 20% down payment spread over 4 payments (the last one due on delivery).
TROPICAL BREEZE VILLA 2BR/2BA – Price Stating at $149K
Centrally Located on the southern side of Roatan very near the entrance of Parrot Tree Plantation. Amazing year round breezes with views overlooking the mountains and Caribbean Sea Price starting at $149K. Built by the same prestigious builder as Parrot Tree Plantation, Pineapple Villas,Coral Sands, La Sirena and the Mayan Princess Beach Resort Hotel on WEST BAY BEACH. MLS 21-160
Tropical Breeze Villa Pre-construction 1 Bed/Bath. Price starting at $99K. MLS 21-167
Pre-Construction Casita Lifestyle by Atocha, Coco Road.
Lifestyle by Atocha is now offering a pre-construction 1 bedroom + loft master bedroom, 2-bathroom casita on a 0.25 acre gently sloping lot within the community.
Open plan layout,
vaulted ceiling, and
lots of glass/
windows to view the surrounding verdant vegetation.
List Price $245K.
MLS 21-65
Our Agents – Your RE/MAX Bay Islands -Your Roatan-Realestate.com Team
Wondering what is involved in being a home or property Buyer on Roatan?
Roatan Real Estate Buyers Guide
Follow us on:
Thank you for reading, we hope to see you soon!
RE/MAX on Roatan