Jordina Johnson works in our Title & Escrow branch of RE/MAX here on Roatan and serving Utila. Although spending much of her time 'behind the scenes' she is an integral part of the Listing and Sales processes. This includes checking titles, surveys and title documentations. Although your attorney will do a final title check at the time of sale, it is RE/MAX policy to check all properties that we market previous to the time of start of marketing. Jordina was born and raised right here on the Island of Roatan, and lives in a little community called "Consolation Bight" that is located just west of Coxen Hole (one of the two Municipalities and the National Government Center of Registry Offices and Courts). She attended Arnald Auld basic educational center, where she finished her primary education and then to José Santos Guardiola Institute where she finished her secondary education and obtained her Certification as Technician in Accounting and Finances.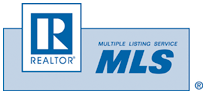 Click Here to Search All MLS
Testimonials
While seeking acreage on Roatan, we chose Melaina Matute as our realtor. Melaina not only has exceptional knowledge of the real estate business on the island, she has a great work ethic and has proven to be a very valuable asset, even well after the transaction. Her client commitment and communications are top notch, while providing a service that is both honest and well executed. Best wishes, Dawn and Roger Gendron
Why Choose RE/MAX
In today's housing market, brand recognition is more important than ever; confidence in your real estate professional is paramount. The proof of quality service is in repeat customers and in customers who refer RE/MAX Associates to friends. RE/MAX Sales Associates typically generate a large percentage of their business from past customers and referrals.