Dr. Fabian Vallerjo- Alternative- Medical Care
Alternative-Medical-Care-Roatan is a quickly growing in popularity in an ever growing percentage of people worldwide. Many are of the belief that if you give your body the ability to cure and to ward off disease and ailment it will. Some say that world wide, alternative-medical care and healthy foods and living are far more prevalent than they are in North America. I find this to be true here in the Bay Islands and that living in a foreign country can be very advantageous in regard to alternative-medical care options that are either non mainstream or limited by Federal Regulations there.
It may involve eating certain foods that may not have been part of what you considered part of your "normal" diet. Diets change with Alternative-Medical-Care-Roatan. In years gone by, and not eating foods that were part of your previous life, along with lifestyle changes, but it may be easier here than where you are now. Modern thinking is that this style of life is very beneficial, including helping in cancer care, arthritis, and a litany of chronic ailments.
Many now believe that the plentiful selection of fresh seafood, along with a large selection of tropical fruits and vegetables can help you live better and longer. Roatan even has a large hydroponic farm that produces a regular supply of fresher lettuce than the majority of North Americans have access to right now often lasting 2-3 weeks after you purchase.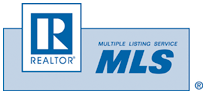 Click Here to
Search All MLS
Why Choose RE/MAX
In today's housing market, brand recognition is more important than ever; confidence in your real estate professional is paramount. The proof of quality service is in repeat customers and in customers who refer RE/MAX Associates to friends. RE/MAX Sales Associates typically generate a large percentage of their business from past customers and referrals.
Testimonials
Larry Schlesser with Remax has sold three properties for my family on the island of Roatan Honduras. His expertise in getting things done helped to overcome those thorny issues that seem to crop up in the world of real estate. He has been prompt in returning phone calls and emails. Overall Larry made the deals as painless as possible. Many thanks to Larry and the Remax staff.

Arden Hollingsworth