Ex-Pat – Dan Taylor
EX-Pat – Listen to an Ex-Pat and his perspective on relocation to Roatan, his considerations and concerns. When considering a property or real estate in the Bay Islands, you need to have the facts. Whether it be for a real estate investment, for relocation or retirement.Ex-Pat? This term can at times have a negative connotation to some who are interpreting that to mean someone who no long wishes to be in their country of origin for political reasons. That really is not the case and most often fit in some all but benign categories. First,people who never have any desire to shovel snow or be cold again. Second, people who understand that living her for the most part, has a much, much lower cost of living. Third, people who may wish to start a new chapter in their lives and start over in a new business, career. And finally maybe just fish, dive and become really good at the fine art of "hammocking" or "beach-combing".
Are you looking for a relocation option? Beyond those considerations there also is a need to have all the additional information to help you decide if Roatan really is the place for you. A good place to start would be to hear from another foreigner that actually made the move. Below you can hear first hand from Dan, who went through a pretty extensive process of evaluation of options. Take a few minutes and listen to someone who actually lives here now and has lived in many places all over the world and decided Roatan was the place for he and his wife. Dan, an Engineer by trade, is a very methodical type personality who set out on his decision making process making "pro & con" lists, and after considerable evaluations and even some personal testing decided that Roatan was the place for him.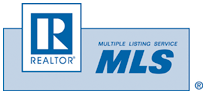 Click Here to
Search All MLS
Why Choose RE/MAX
In today's housing market, brand recognition is more important than ever; confidence in your real estate professional is paramount. The proof of quality service is in repeat customers and in customers who refer RE/MAX Associates to friends. RE/MAX Sales Associates typically generate a large percentage of their business from past customers and referrals.
Testimonials
Larry Schlesser with Remax has sold three properties for my family on the island of Roatan Honduras. His expertise in getting things done helped to overcome those thorny issues that seem to crop up in the world of real estate. He has been prompt in returning phone calls and emails. Overall Larry made the deals as painless as possible. Many thanks to Larry and the Remax staff.

Arden Hollingsworth