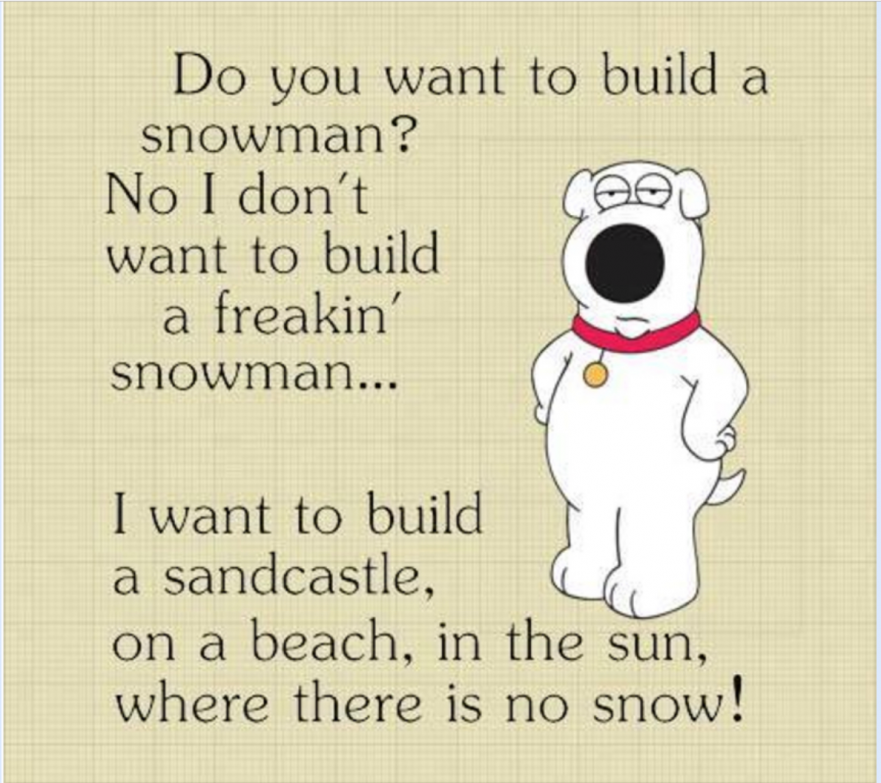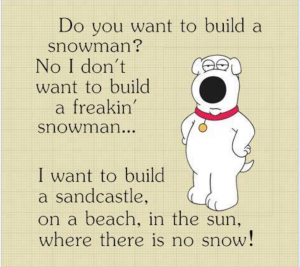 This Month's Roatan Real Estate Newsletter includes:
-'Tis the Season for Giving: A Spotlight on Local Nonprofits
-Soda Stream
-Top Ten Islands in the World to Live On
-Flip Flops/Cocolobo Vacation Rental Options
-Property Management
-Visit our NEW West End Office
-Real Estate New Listings, Deals, and Steals
-Do You have a "Gutsy Girl"
'Tis the Season: A Spotlight on Local Nonprofits
When investigating property, clients often ask me how people spend their time on The Bay Islands. I respond by sharing that people come to dive, snorkel, golf, beach comb, fine tune their hammocking skills, and in addition to these activities, people also participate in charitable work. This month, I am highlighting some of the ways people can get involved in others-centered giving here on The Bay Islands. After all, 'Tis the Season of Giving.
West Bay Beach Gives is a not for profit charity created by property owners and tourists of Roatan, Honduras. One hundred percent of funds raised go to selected grassroots charities that know, support, and care for people in need on The Bay Islands. No gift is too small. Contact with West Bay Beach Gives on Facebook.
Rotary International is alive and well on Roatan and continues to do great work on the island. If you are a member of a Rotary Club and visiting the island, you may want to attend a meeting here and see what this group is doing. It is a lot! Connect with them on Facebook. https://www.facebook.com/rotaryclubofroatan/ Also, the Annual Rotary Christmas Gala fundraising event is scheduled December 13th at the Grill at Pineapple Villas.
Warfighter Scuba is a nonprofit that helps veterans wounded in combat heal their wounds by teaching them scuba diving. Scuba diving offers a new way for our wounded veterans to receive therapy that can not only heal them but allow them to travel the world while doing it! This is an operation that brings U.S. Veterans suffering from PTSD or have other disabilities to Roatan to give to the enrichment of their lives and help treat them. Warfighter Scuba is a nonprofit organization that relies on donations to provide these services. Please open your hearts and your wallets to this great cause. www.warfighterscuba.org. Local phone 9619-4582
Motorcycle for Miracles rides to the end of the earth for Children's Miracle Network, and Bruce and Holly Johnson from RE/MAX are on their worldly ride. RE/MAX Bay Islands joined their Champion Agents by donating money to this very worthy cause. Bruce and Holly, a remarkable father/daughter team, drove their motorcycles from the Artic Circle to the tip of South America. They made that trip to bring attention to assisting children with medical needs. Please take a moment to read about them:
http://www.motorcycleformiracles.com
Sandy Bay Orphanage
RE/MAX's DreamTeam Agents, Edi Johnson and Ana Flores are sponsoring a day of Christmas fun and joy for the twenty-nine children living at the orphanage in Sandy Bay. This event will be held on Sunday December 9th. If you would like to make a direct donation, please visit their website at: https://sblmroatan.net If you wish to donate a gift to a child for the party, please contact the DreamTeam at info@roatansrealestate.com
Soda Stream
We have all seen the Soda Stream commercials where you use tap water and then add various flavorings to the Soda Stream. Soda Stream then adds carbonation to your new carbonated beverage.
Plastic in the world's oceans and in landfills is a major issue. While growing up, milk, soda, and beer came in returnable bottles. Although originally from Chicago, I spent some time in the state of Michigan where all bottles and cans had a deposit that you paid when you purchased the item and then returned the bottle to the store empty and received your deposit. This included all plastic, glass or aluminum. It is still that way in Michigan, but unfortunately, the rest of the world does not follow this practice, and now everything is disposable.
Soda Stream is doing something about that. My hat goes off to Soda Stream. If plastic in the world is a concern for you, check out the link below. http://nocamels.com/2018/10/sodastream-holy-turtle-environment-honduras/
Vacation Hospitality Options
I am not a big fan of staying at large resorts. Here are a couple of options that you may want to consider for more of a boutique or smaller setting:
Flip Flops rental house in West Bay
Located in West Bay Village, under new ownership and with many upgrades made to the interior and exterior of the home is Flip Flops, a two bedroom, air conditioned vacation rental which is able to accommodate 6 guests. This unique property is located only a 30 second walk from West Bay Beach. Featuring 24 hour security, a hammock, an outdoor eating area, lush gardens and beautiful decor, Flip Flops is sure to please. For more information, contact Flip Flops email majamb@rogers.com
Cocolobo
Cocolobo is a small condo/hotel operation in West End. Spacious studio condos with little kitchenettes and right on the ocean. There are many restaurants, dive shops, and gift shops within walking distance. No need to rent a car here. Everything you need is close by. Find more information here.https://www.cocolobo.com/
Property Management
One of the primary considerations for people purchasing a property in The Bay Islands can be Property Management. As the island develops, so do many aspects of the island living including Property Management. Vacasa is an International Property Management company on Roatan.
"Experience modern vacation rental management, Vacasa delivers unrivaled financial results for homeowners and unforgettable vacations for guests." Find their promo video here. https://www.youtube.com/watch?v=xjCDxWgKDjM&feature=youtu.be
Local Email: honduras@vacasa.com U.S. Phone Number:+1 844 611 2226
Not interested in renting for vacation rentals but wish long term rentals? Drop me a line and I can point you in the right direction based on the location of the home or condo you own with a boutique Property Management operator.
"Top Ten Islands in the World to Live On"
If you are looking for the best islands in the world to live on, check out this recent press release.Think about the thousands of the islands in the WORLD and to have Roatan in the "Top Ten" of that group is amazing. Roatan certainly warrants your consideration one would think.
https://www.prweb.com/releases/the_11_best_islands_in_the_world_to_retire_to_internationalliving_com/prweb15900030.htm
Visit our NEW West End Office
We here at RE/MAX on Roatan are "on the grow". In 2019, our company will have fifteen Agents, which is the largest real estate company in the country and several of our Agents belong to the International Association and have specialized further education designations. RE/MAX on Roatan is also the only company in the country that offers such a high level of specialized service. We hope that when considering real estate services on Roatan that we are at the top of your list.
To better service out clientele we have set up a new office in West End in the Coconut Plaza, which is on the right when you are pulling in to West End Village. It is a new complex. Plenty of parking is available. Our three offices are in West End, West Bay, and the main office in Mt. Pleasant just west of French Harbor in Jackson Plaza.
Real Estate New Listings, Deals & Steals-
This is the time of year that everyone in our industry and most who are Buyers and Sellers start 'gearing up' for the upcoming busy season. Buyers and Sellers are planning their 'escape' from the cold, planning their trips here to our lovely island and starting the communications with real estate companies and Agents to sort out where their interests may be. We have a lot of properties on this month's newsletter to hopefully have our readers find something that they like.
Property that pays for itself? A lot of property to subdivide and sell some lots that would help pay for yours! Motivated Seller!! Seller must Sell! This beautiful home located in the quiet community of Corozal, sits in the heart of a tropical forest 3.83-acre property.
2br/2ba Quality construction. Water sports, shopping, dining and evening entertainment are all in close proximity to the complex. Sports bar, fine dining , gym and spa right in the complex.
Two units. Three BR/Three ba Each. Walk to Beach
Large half acre right in West Bay. Few of these high elevations in West Bay left. Terms Possible.
NEW – Investor Opportunity is waiting!
One of the only road front property's left in West End, this is an opportunity you do not come across every day. !! Located less than 300 ft from the entrance of West End,
PRICE REDUCED $50,000 – Home on four acres.
NEW LISTING – West End, Road Frontage, Mixed use property
Home – White Sand RIGHT ON THE BEACH home.'Close-in" (near everything you could want or need), but feels like very remote! (4BR/3.5BA)
A great little beachfront home in a small 'tucked away' ex-Pat community.Home has two complete residences with extra room for Cabanas if you ever wish to expand the possibilities to a boutique B & B.
__________________________________________________
Luxury Home Priced at between at HUNDREDS of THOUSANDS of dollars under the appraisal. Beautiful home that would make a great location B & B.
Ocean Front luxury 5500 sq ft Boutique Home/B&B
Luxury beachfront home located in one of the most prestigious development on Roatan, Lawson Rock. There are 3 master suites on the third floor all with private terraces.
PRICE REDUCED – Residential Condo -Rooftop patio & pool. Luxury 2 bedroom, 2.5 bath condo with over 2700 square feet of covered living area plus a roof top patio and private pool.
Want more Luxury Homes to choose from? – Click Right here –
__________________________________________________
West Bay Beach Resort Condos-
West Bay Beach here on Roatan is noted as one of the top beaches in the world. Roatan is ranked as one of the Top Destinations in the world by Trip Advisor. Hmmm pretty good combination when looking for a place in the sun, ya think?
NEW LISTING – 2br/2ba Resort/Condo $269K-
$90K PRICE REDUCTION – 2br/2ba Condo West Bay
NEW LISTING- Mayan Princess condo on West Bay Beach. First Upper unit available in three years! $179,000
West Bay Beach – Ocean Front Studio can become your getaway destination. It's cozy decor, location, and amenities will make you temporarily forget the hustle and bustle of life-
Beautiful, elegant and high quality beachfront condominium!! Not close to, right on the beachfront.
Infinity Bay Resort Unit 1902 B offers the ideal opportunity for the savvy investor.
Gorgeous 1 Bedroom 1 Bathroom is located on the 3rd floor at the Infinity Bay Resort this is a steal at $229k!!
_________________________________________________
Beautiful ocean front home site is .71 acres with approximately 100′ ft of water frontage.
This small island off of Roatan island (known locally as a cay – pr. 'key' ), overlooks vibrant Oakridge, one of Roatan's oldest communities. Wake up to a Caribbean sunrise, head out to snorkel or fish, and enjoy the true island lifestyle in this tranquil community. This lot is boat-access only, which is just the way your island getaway should be!
Can't find your dream vacation home in the perfect location for under $300K?Then buy this perfect lot and build your dream home!. This spacious 0.19 acres lot on The Banks – ideally located steps from the beach in an upscale neighborhood between West End Village and West Bay Beach is what you are looking for!
Enjoy Caribbean life on the "Top Ten Beaches of the World."This poolside ground floor condo income generating condo at Infinity Bay is ideal for your vacation stay on Roatan or if you decide to move down!
Luxury Condo on West Bay beach which is one of the "TOP TEN BEST BEACHES." Enjoy the beauty and privacy o f West Bay Beach at Coral Sands development- a unique small boutique hotel like setting consisting of only 8 expansive beachfront condos.
Looking for a budget friendly home in West Bay with breathtaking Caribbean ocean views and cooling south shore breezes? Priced at only $239K-this little gem in Turtle Crossing is it!
Budget friendly, spacious,well-built home on the East End of Roatan!
ONE-OF-A-KIND investment property located between Half Moon Bay and Mangrove Bight in West End Enjoy pristine ocean-views on the Mangrove Bight side and mesmerizing sunsets on the Half Moon Bay frontage. This 3.5 acres lot is truly the last parcel of undeveloped land suitable for commercial development available in Half Moon Bay, West End. If you are a developer/investor this is a great, high traffic location and the last of it's kind in West End.
__________________________________________________
The Island of GUANAJA
Guanaja is the second largest of the Bay Islands, is located east of Roatan and has a lot to offer to investors of all walks of life. From beach front lot starting at $35,000 to a development site over 130 acres, here is some of the offering you can find on Guanaja:
Mariposa Estate 20 acre with ocean front for $995,000
Eco Resort Development site: 132 acre, 2,700 feet of shoreline for $800,000
Here is where you wish to go to see all properties
Want to see all the properties ?
Are you new to the Newsletter or maybe gearing ups for your trip out of the cold and snow.If you are a serious potential Purchaser or just in the research stages you really should visit these links……
"All You Need To Know' Video Series
Roatan Geography Webinar (Help decide where on the island may suit you best)
Do You have a "Gutsy Girl"
__ONE LAST THING! __ If you have a daughter or granddaughter ages 4 to 8 Please take a look. This is a blatant pitch for my daughter's fifth book in a series called "Gutsy Girls" Strong Christian Women Who Impacted the World.This is a great read for children. For me it is the 'daily double' in that her cousin, (my niece) is the illustrator. This is inexpensive and has 'stocking stuffer' written all over it!
Kind regards,
RE/MAX on Roatan