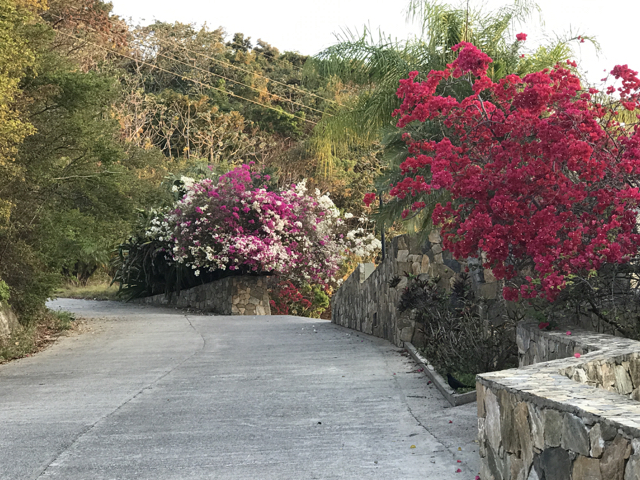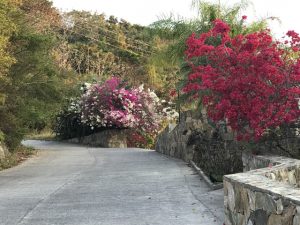 Community & Real Estate News – 1st May 2019 -Here is a quick jaunt into a few of the island events, projects and things to do when you come to the island. It may be to explore the possibilities of becoming a full time resident, a snow bird or just short breaks away from home. Being a small island, what seems like trivia can turn out to be the talk of the town or a huge celebration!
CORAL REEF RESTORATION PROGRAM
ROATAN MOVIE CLUB at Sol Y Mar Resort, Sandy Bay
ROADS GLORIOUS ROADS
WEST BAY MALL
SOUP & SALAD at The Pineapple Grill at Pineapple Villas
MEDICAL INSURANCE IN HONDURAS – YOU ARE COVERED!
CANADIAN OFFSHORE TAX INFORMATION
CORAL REEF RESTORATION PROGRAM
Roatan Marine Park recently received funding to set up a coral nursery and restoration program on the island. Bay Islands Reef Restoration (BIRR), a non-profit coral restoration program dedicated to conserving and restoring threatened coral species on the reef.
BIRR currently manages 20 coral nursery trees (10 near Turquoise Bay and 10 near Mahogany Bay, off the south coast) containing over 1,000 corals, and have planted 440 corals back on the reef this last year.
The nurseries are stocked with multiple genotypes of Elkhorn coral (Acropora palmata) and Staghorn coral (Acropora cervicornis). These two coral species are incredibly important on Caribbean reefs because they help build reef structure, act as a buffer for wave energy and provide a three-dimensional habitat for marine life. Unfortunately, over the last few decades, these species have undergone serious declines in numbers due to disease, coral bleaching, pollution and other stressors. The loss of over 90% of these corals in the region ultimately led the US Endangered Species Act to list them as threatened in 2006.
Despite their dramatic decline, there are still healthy colonies present on Roatan's reefs. The Roatan Marine Park (RMP) will be continuing to collect a portion from these healthy colonies, attach the coral fragments to underwater "tree" structures and grow the fragments in the nursery until they are large enough to transplant back on to the reef. In fact, this is to create thickets of closely grouped coral that can more readily sexually reproduce through successful spawning.
In addition, RMP plans to utilize the support of local dive shops to help manage and maintain the program making it more of a community-based conservation initiative for the island.
[https://www.facebook.com/pg/BayIslandsReef/about/?ref=page_internal
https://www.gofundme.com/bay-islands-reef-restoration
ROATAN MOVIE CLUB at Sol Y Mar Resort, Sandy Bay
Everyone loves going to the movies, right!
Perfect venue – The Sunny Place Theatre at the Sol y Mar Beach Club! With bleacher style seating for 200, and a cinema sized screen. A whole bunch of friendly faces are there for the social aspect almost as much as the movie. Movies are played Friday and Saturday nights starting from 7pm and are selected from the best new releases. But, here's the deal, get a group together, then you can make a request for an oldie but goodie.
Just recently, a group of ex-pats had a yen to watch a film that was written, filmed and produced here on the island 10 years ago – A Sunny Place for Shady People. It is a comedy based on some typical island "misadventures" and stereotypical ex-pat characters. The great thing was that some of the cast members were in the audience, some are still living here on Roatan and some have moved on but are still huge parts of every ones hearts. A great trip down memory lane.
Equally important to the movie itself, there is the usual popcorn, nachos and sodas readily available. In addition, "grown up" beverages are served and there is a bar close by to rustle up your favorite cocktail. A bargain: $5 (120 Lemps) for adults and $3 for kids (75 Lemps) for kids…
https://www.facebook.com/search/top/?q=roatan%20movie%20club&epa=SEARCH_BOX
ROADS GLORIOUS ROADS!
For the last 9+ months, Roatan has been seeing the reparation and construction of our road(s). Huge task, huge! A job obviously long overdue along some parts of the island's principal road.
We did indeed experience a fair amount of disruption to traffic flow while the crews were out working on specific sections of the road. And yes, there have been rush hour traffic jams and total gridlock at times. But was it worth it? YES!
West Bay section all the way through to West End junction as well as the "back road through Flowers Bay" is now done! With the exception of some grading at the road side, lights, signs or maybe lines. It is smoother than a baby's bottom making the winding journey through the verdant hills that separate West Bay from West End with its teasing glimpses of the ocean on both the East and West shores, a magical glide.
Even more exciting!
There is a brand new 8.8 km road starting from just past the municipal dump. It links the communities of Mud Hole, Corozal with Brick Bay (the first 800 meters were done in 2012 and then was abruptly stopped). The wide, meticulously constructed road is paved to perfection! The thick undergrowth that crowded edge of the old dirt road has been cleared – with the cooperation and donation of local land owners. So now there are glimpses of the ocean and, until now, hidden beaches visible along many stretches of this man-made marvel.
Everyone is talking of the new road and enjoying shaving off 15 minutes of their journey by going the scenic route! We have seen properties that may have been listed on the market for a period of time, snapped up as it has opened this area up to a whole new group of potential buyers and investors.
THE WEST BAY MALL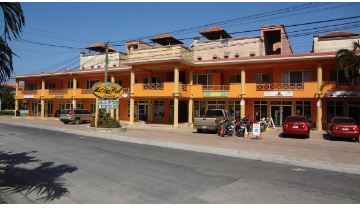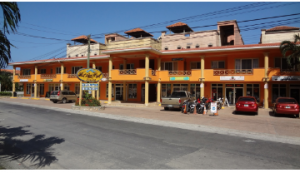 Located on the main road leading down to West Bay and is just a short 90 yards to the beach is West Bay Mall and Condominiums. It is easily accessible on foot but has plenty of parking in front for visitors in cars, a variety of restaurants close by and has its own security, 24/7.
Its myriad of stores include: gift shops, a jewelry store, real estate offices, a gourmet delicatessen and market for sundries, specialities and essentials, a liquor store, a coffee shop and a popular wine bar, a car/scooter rental shop and a handcrafted sandals store. There is also a medical clinic, a lawyer's office located on the 2nd floor and a Unibank ATM at the convenience to the tourists and residents.
There are 10 residential condominiums available for sale or short and long-term rental, contact real estate companies on Roatan for details or check out VRBO or AirBnB for rental availability.
Make sure you visit West Bay Mall while in West Bay for all you need – it's a popular place!
SOUP & SALAD – The Pineapple Grill at Pineapple Villas, French Harbour
Here on island, there are so many restaurants, eateries, and bars that sell good food for all budgets! However, sometimes your body tells you it just needs a soup and a salad. Listen to that inner voice – your body tells you what it needs!
Where to go for a choice of soup (not just the token daily special). How to find a salad that isn't just lettuce, tomato and cucumber? The Pineapple Grill offers you a plethora of choices Wednesday through Saturday for just $10.95 for as much as you can eat. There are 6 homemade soups! Some are of them are of the healthy, rustic variety and some are rich and creamy but all are tasty and flavourful. The salad bar is stocked full of a variety of vegetables, sides and dressings for you to build your own creative and delicious salad.
And there's bread, homemade bread – warm, aromatic and fresh!
The healthy option? Not unless you want it to be!
https://www.facebook.com/thepineapplegrill/posts/the-pineapple-grill-in-clarion-suites-roatan-at-pineapple-villas-the-new-soup-an/2235083039836555/
CANADIAN OFFSHORE TAX INFORMATION
Some months ago, after posting information on US taxes when living off-shore, I mentioned that I would soon have a similar situation for Canadian Taxes. Little did I know that there are many Canadian tax experts that dealt with off-shore taxes, but the huge majority were dealing with taxes mainly for people from China and Canadians living in the far east. I actually had a difficult time finding a firm that dealt with Canadians that wished to live off shore in Central and/or South America. As a result of my investigations, I have succeeded. Here is a brief and contact information for a firm that you can contact and obtain information from regarding taxes while living here on Roatan.
https://www.roatan-realestate.com/canadian-accounting/
Furthermore, if you wish to see the entire video series "All You Need To Know" (Medical, Insurance, Residency, etc.), this would be the link for the entire series:
https://www.roatan-realestate.com/intro-welcome/
NEW AGENT AT RE/MAX!
Chas Watkins rejoined RE/MAX as an agent after a few years' absence. He has been living on Roatan for 15 years and raised his three children here on island so has a wealth of island experience to share.
Furthermore, he is also an award-winning author. Chas Watkin's book, called "To Hold The Sun", which is based on life here on Roatan. It is described as "An expertly crafted work from beginning to end!" by the Midwest Book review. It is a delightfully easy read that will make you stop and think. A book that you will happily buy as gifts for friends and family alike. Printed by Amazon it is also available on all e-book platforms for as little as $3.
MEDICAL INSURANCE IN HONDURAS – YOU'RE COVERED!
This is one of the facts that should be common knowledge to tourists and travelers, but it is not!
Did you know that The National Chamber of Tourism (Canaturh) and the Honduran Institute of Tourism have a medical insurance policy, This policy covers all passengers arriving into Honduras, by air only, automatically on entering any Honduran airport? As a result, you will be covered for 30 days from your arrival date. Or until the end date of your trip or whichever happens first.
No? You did not know? Still so many of us remain unaware of this reassuring fact!
504 Assist is its name! It covers medical treatment (up to $7,000 per person) for any illness or accident that you may suffer whilst in Honduras. Cover also includes emergency dental treatment.
So now that you know about it! It is easy to sign up – go to https://web.504assist.com (in addition, it is conveniently in Spanish and English) to find out more details. Or there is a "504 assist insurance in Honduras" App that you can download to your Smart phone or tablet from either the Apple or Google Store (search 540 assist in your App Store). It would be advisable to do this in advance of your visit so that you have registered your trip. It means you will have all the necessary information at your fingertips in the event of sickness, accident or emergency.
Better to be safe than sorry! As a result of this article, we hope you use this information to your advantage. With this knowledge, your vacation does not transform from delightful to dire should an unforeseen medical emergency arise.
HOT DEALS & REAL STEALS
Mariposa lots are in a quiet, quaint development just steps from a community beach in a protected bay. Reasonably priced residential homesites already with underground water and electric supplied:
https://www.roatan-realestate.com/idx/Caribe-Bight-Lot-4-Mariposa-Roatan-mls_19-161/
https://www.roatan-realestate.com/idx/Caribe-Bight-Lot-5-Mariposa-Roatan-mls_19-162/
Well-constructed turn-key condominium in a gated well-maintained community ready for immediate occupancy with great rental potential- Penthouse/Top Floor:
https://www.roatan-realestate.com/idx/Unit-941-Pineapple-Villas-Roatan-mls_19-158/
Reduced by $30,000 for quick sale – a 2 bed/2 bath fully furnished condominium in French Harbour- GREAT Views:
https://www.roatan-realestate.com/idx/2-bed-2-bath-French-Harbor-Pineapple-Villas-111-Roatan-mls_18-685/
An 11 bedroom high-end boutique resort:
https://www.roatan-realestate.com/idx/Sandy-Bay-Mayoka-Lodge-Roatan-mls_18-446/
Priced to sell – 4 bed/3 bath home with white sand beach frontage:
https://www.roatan-realestate.com/idx/Milton-Great-Value-BeachFront-White-Sand-Beach-House-Roatan-mls_17-158/
Beautifully groomed and private hillside estate sized lot with 300 feet of waterfront. With a dock large enough to handle an 85 ft boat with a 10 ft draft. Easily made into a boutique resort or a luxurious home-from-home:
https://www.roatan-realestate.com/idx/Calabash-Shores-Roatan-mls_18-351/
Luxury ocean view residence offering unparalleled views and privacy on Roatan's tranquil southeast coast:
https://www.roatan-realestate.com/idx/With-Miles-of-Ocean-Views-Gorgeous-Estate-Home-Roatan-mls_19-166/
Almost finished 3 bed/3.5 bath 1,900 sq ft townhouse ready for you to put your own finishing touches. US$150,000 with financing available:
https://www.roatan-realestate.com/idx/Main-Sr-Punta-Gorda-Ocean-Hills-Lot-3A-Roatan-mls_18-643/
AND FINALLY!
Please watch our webinar "Discovery and Investment Tour". Its aim is to provide you with information and facts to aid your decision to invest in the Bay Islands:
https://www.roatan-realtor.com/intro-welcome/
Join our Roatan VIP Investment Club, please sign up here by clicking:
https://www.roatan-realtor.com/real-estate-investment-club/
Thanks for reading! We hope to see you soon!