Melaina-Matute, our RE/MAX Office Manager (also one of our Licensed Agents, was born and raised on the Island of Roatan in the community of Punta Gorda in an area called English town. She attended primary school at Jose Santos Guardiola in Punta Gorda, and secondary at Honduras Institute in Jones Ville, and obtained a degree as a Secretary Technician in Computer Science at the Institute "ZOILA D. SANTOS PINEDA" on the mainland in the city of La Ceiba. She worked at HSBC Bank for over four years and brings her banking background with her, now working with Re/Max Bay Islands & Re/Max Western Sunsets.
Work & Education driven
While working full time Melaina went to school part time and achieved her Bachelor's Degree in Business Management. Also while working full time she went through real estate Agent and Broker training to not only learn the business from the ground up but have a full understanding of what Agents and Brokers do each day. All of her education and experience makes her at the top of her profession managing the largest Real Estate Operation in this country. She will be the just one of the many smiles you see when you visit our Mt. Pleasant, Jackson Plaza Office, near French Harbor.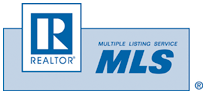 Click Here to
Search All MLS
Testimonials
While seeking acreage on Roatan, we chose Melaina Matute as our realtor. Melaina not only has exceptional knowledge of the real estate business on the island, she has a great work ethic and has proven to be a very valuable asset, even well after the transaction. Her client commitment and communications are top notch, while providing a service that is both honest and well executed. Best wishes, Dawn and Roger Gendron
Why Choose RE/MAX
In today's housing market, brand recognition is more important than ever; confidence in your real estate professional is paramount. The proof of quality service is in repeat customers and in customers who refer RE/MAX Associates to friends. RE/MAX Sales Associates typically generate a large percentage of their business from past customers and referrals.