BROKER/GENERAL MANAGER
Melaina Matute has worked for RE/MAX on Roatan for 14 years. She has worked her way through the ranks and is now Co-Broker, General Manager (10 years) as well as a Licensed Realtor. She has an in-depth knowledge of Honduran legislation and the processes surrounding all real estate transactions and is held in high regard by her peers, brokers and agents. Whether you are a buyer or a seller, her extensive knowledge and experience will make your transaction smooth, diligently executed and stress free.
Melaina, throughout her career, has continued her personal development by earning a Degree in Computer Science as well as a Bachelor's Degree in Business Management. She also earned an industry recognized real estate designation as a Seller's Representative Specialist (SRS).
Born and raised in Punta Gorda; Melaina has rich ancestral history in the Bay Islands. She cares very deeply for the future of the island, the culture and its people. For years, she has not only mentored a young Honduran woman who is striving to become a doctor. Melaina's support has given this young woman the opportunity to attend medical school.
She cares, she pays it forward; she is honest, hardworking and has integrity. These are qualities any serious investor will value in their realtor.
If you are interested in investing in the Bay Islands and potentially relocating here, Melaina will help guide you every step of the way. She is patient, knowledgeable, kind and a true professional. She will share with you the history of the island and its rich culture, advise you about your investment and guide you to properly maneuver the different stages of obtaining the property of your dreams.
If you are interested in listing your property for sale, Melaina can assist you. Just stop by the office in Jackson Plaza or contact her directly at: melaina.roatanbi@gmail.com.
Following a personal consultation with Melaina about your property and your needs, she will provide you with a Comparative Market Analysis (CMA), which will recommend the listing value of your property. Once your property is listed, it will be featured in the RE/MAX newsletter released the first of the following month. When posted on the MLS, it will automatically be featured on several other websites maximizing marketing opportunities in order to sell your property. Along with the international contacts and marketing mediums RE/MAX has to offer as well as her expertise as a Seller's Representative Specialist, Melaina Matute is the perfect choice to assist you in selling your piece of paradise.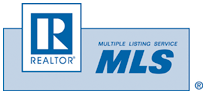 Click Here to
Search All MLS
Testimonials
While seeking acreage on Roatan, we chose Melaina Matute as our realtor. Melaina not only has exceptional knowledge of the real estate business on the island, she has a great work ethic and has proven to be a very valuable asset, even well after the transaction. Her client commitment and communications are top notch, while providing a service that is both honest and well executed. Best wishes, Dawn and Roger Gendron
Why Choose RE/MAX
In today's housing market, brand recognition is more important than ever; confidence in your real estate professional is paramount. The proof of quality service is in repeat customers and in customers who refer RE/MAX Associates to friends. RE/MAX Sales Associates typically generate a large percentage of their business from past customers and referrals.