AlexPoirier , Buyer's Agent
AlexPoirier is the is one of three Buyer's Agents and in his case does not accept listings so he can represent your best interests as a purchaser. There is no charge for his service; he gets a percentage of the normal fees paid by the sellers. Alex will always negotiate the best price and terms for you, the buyer. Alex's philosophy, as a Buyers Agent", is to make sure you have an opportunity to "see it all" so you will be able to make an informed decision. Often clients completely change their focus once they get a complete tour of the island and see all the various Possibilities.
Alex Poirier Buyers Agent Personal
In AlexPoirier previous life Alex has worked all over the word including 3 years in Japan Then, operating automotive distributorships in Saudi Arabia,and a dive boat in the Red Sea. He also did consulting work for The Ford Motor Company helping dealers in the US and Canada improve their Customer Relations scores. Most recently, Alex was a professional yacht captain he then sailed his boat to Roatan in 2004 and began working as a Buyers Agent at that time. At the same time he completely rebuilt his simple island home, so he has first-hand knowledge of local construction issues and their solutions. His wife, Marilyn, is a retired Interior Designer who worked for a very large international company. She frequently accompanies Alex when showing properties and is often able to offer unique and interesting ideas for the homes and lots. Again, no charge! She also is able to give a woman's perspective on island life. Alex serves on the board of the Bay Islands real estate Association.
Professional Service
He often also serves on Ethics and Grievance complaint hearings ensuring that the highest standards of the National Association of Realtors are adhered to. Let Alex be YOUR Buyer's Agent and he will help you find your ideal property.[/text_output]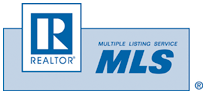 Click Here to Search All MLS
Testimonials
George and I met Alex 5 years ago when we came to the island in search of our Caribbean dream home. he picked us up at the airport, showed us around on the way to our hotel, giving us information along the way. A couple of days later picked us up for a day long tour of the island so that we could decide what area that we would most like to live. Along the way, he gave us a ton of information about the island intermixed with some great stories about his life on the island. Our first trip here didn't find the house that we liked, so we ended up buying property in West Bay with the intention to build within a few years. After coming to the island several times a year, we decided to buy a condo until time to build our dream home. Alex sold us both properties and we have enlisted him to sell our condo, since we are finally building our home. Alex and Marilyn are now our good friends and continue to offer help and advice. Needless to say, i'm so glad that we chose Alex as our buyer's agent and will continue to refer potential clients to him. George and Lynda Rybar
Why Choose RE/MAX
In today's housing market, brand recognition is more important than ever; confidence in your real estate professional is paramount. The proof of quality service is in repeat customers and in customers who refer RE/MAX Associates to friends. RE/MAX Sales Associates typically generate a large percentage of their business from past customers and referrals.