The Re/Max Bay Islands Team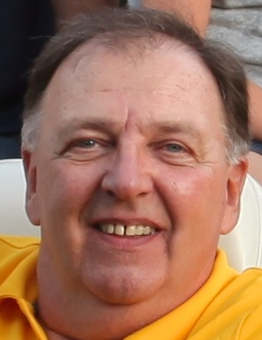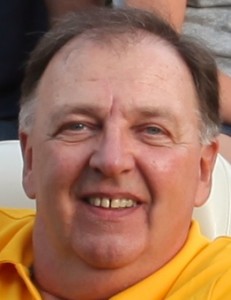 Larry Schlesser, Broker/Owner, Roatan Re/Max
Roatan-Realestate Re/Max locations in the Bay Islands, and the assembly of what we feel is the best and by far most experienced staff in the business, has resulted in a great balance of specialized and experienced people that work as one highly motivated and client oriented operation.
Teamwork equates to client satisfaction.
Larry at Roatan-realestate was one of the founding members of the RRA (Roatan-RealEstate Association and Multiple Listing Service), Larry has been involved from the beginnings of the industry on Roatan, helping set the standards for REALTORs from the ground up.
At this time Larry is the only C.I.P.S (Certified International Property Specialist) in Central America. He also has REALTOR Designations as a C.I.A.S. (Certified Investment Agent Specialist) and a A.C.P. (Accredited Commercial Professional). He has lived on Roatan full time since 1999.
Our team sets the standards for client service and will be your advocate whether you are a Buyer or a Seller and will do all he can to find the perfect property for you is what we do. Roatan-realestate is our business, (Utila also by the way!).
"Paradise Purchased Properly"
Alex Poirier, an expert in roatan-realestate on the island of Roatan for more than a decade and a half, works as a Buyer's Agent for clients searching for their perfect Caribbean retirement/vacation property. Alex is the only agent in the Honduran Bay Islands that does not accept listings, but works solely for you, the buyer.
Alex's policy is to show his clients all options available from all agents and agencies. In order to remain impartial, he does not accept listings so he can concentrate on helping you find your perfect home or home site. His knowledge of the island, construction and island ways, makes him an invaluable resource, not only as you buy, but as you become settled on the island. He is clearly focused on helping you "SEE IT ALL" so you can make the most informed decision.
Prior to moving to Roatan, Alex lived out his first retirement as a professional yacht captain, spending 7 years sailing all over the world, searching for that perfect island. Roatan is it!
Mark Smith has been living on the Island of Utila since 2002. His wife is Honduran, as are his three children. He is very involved in the local Community. He has volunteered at the Utila Community Clinic for over five years and now is a Member of the Clinic Board of Directors.
He has been involved with Utila Real Estate since March 2008, and is very familiar with most properties in Utila. Mark speaks English & Spanish and is experienced with Honduras Legal processes. He is extremely familiar with property titles and the legal system in regard to property in the Bay Islands.
If you are looking for somebody with a strong background in Utila Real Estate, a reputation for honesty, integrity & competency, then he is the person you are looking for.
---
Planning on traveling from Guatemala to Chile in 1999, Julie made a pit-stop in Utila to do some diving. 15 years, two children, two businesses and five properties later, Julie is still on Utila, excited to share her knowledge and experience of the island to help you discover your piece of paradise – whether it be a new or second home, business or investment property.
Seeing the real estate process through to the end, whether it be purchasing or selling, is about dedication, education, and discipline. Dedication to finding the right property or buyer, educating you on what you need to know when purchasing or selling your property and the discipline to follow through. Let Julie's 15 years of Utila business and life experience help you do that, so you can make a smooth transition to island life.
From her past life in professional engineering and business development working for large corporations like Xerox and Bell Canada, Julie brings professionalism, integrity and enthusiasm to the business of buying and selling real estate.
Julie's Web Site here-http://www.realestateinutila.com/
________________________________________________________________
Edi Johnson, has both lived and worked in the roatan-realestate business for the past 23 years. Edi has a wonderful understanding of how to live the Roatan Island "Lifestyle". With the experience of market changes over the past 2 decades, Edi's tenure on the island helps give her a unique understanding of how to help her clients find that unique and perfect property to suit their needs, desires and goals.
______________________________________________________________
Melaina Matute -Office Manager/Licensed Agent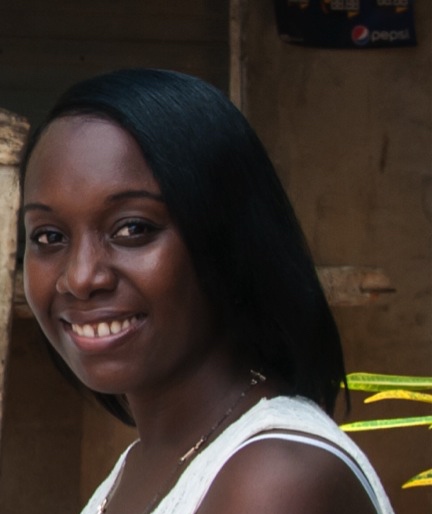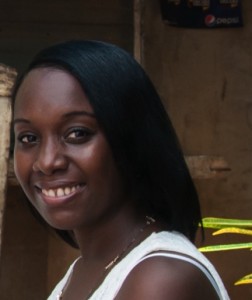 Melaina Matute, our RE/MAX Office Manager/Licensed Agent, was born and raised on the Island of Roatan in the community of Punta Gorda in an area called English town.
She attended primary school at Jose Santos Guardiola in Punta Gorda, and secondary at Honduras Institute in Jones Ville, and obtained a degree as a Secretary Technician in Computer Science at the Institute "ZOILA D. SANTOS PINEDA" on the mainland in the city of La Ceiba.
Melaina works full time and has University Degree in Business Management.
She worked at HSBC Bank for over four years and brings her banking background with her, now working with Re/Max Bay Islands & Re/Max Western Sunsets.
She will be the just one of the many smiles you see when you visit our Mt. Pleasant, Jackson Plaza Office, near French Harbor. Roatan-realestate is what she does!
Doward Johnson – Escrow and Closing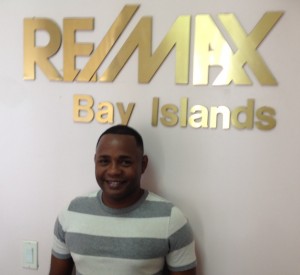 Doward Johnson is our Escrow Manager and handles our company closings. When you buy he will be the one you communicate with you in regard to Purchaser (or Seller when you are marketing your property with us) statements, wire transfers and settlement reports. After spending eight years working for HSBC Bank here on the island of Roatan, he moved to RE/MAX and has been here since. While working full time for RE/MAX here in the Bay Islands he also goes to Law School in the evenings, his concentration being, of course, real estate law. Doward is an experienced professional and makes sure all goes well when our clients are either buying or selling.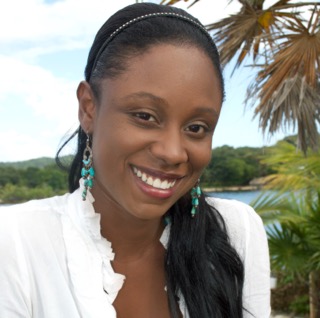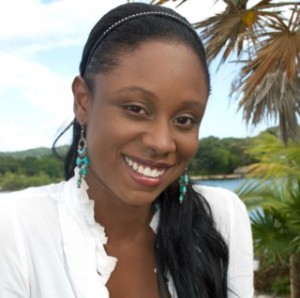 The smiling face that will greet you when you visit the French Harbor (Mt. Pleasant) RE/MAX Office in Jackson Plaza will be that of Josiany Forbs. Josiany was born and raised on the beautiful Island of Roatan, in the community of French Harbour . She went to primary school at "Fausto Miguel Alvarez" in Brick Bay. And received her secondary education at the Bilingual Adventist Institute of French Harbour. Obtaining there her degree as Secretary Technician in Computer Sciences. Despite her young age, she has many goals ahead that she desires to achieve in our industry. Acting as our Broker Assistant and reception she handles many aspects of our RE/MAX Bay Islands location day to day operations and will be happy to help you in any way she can.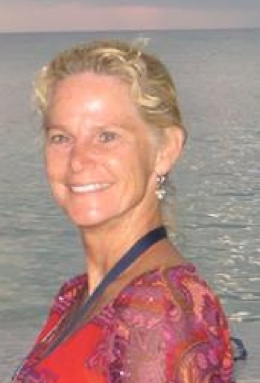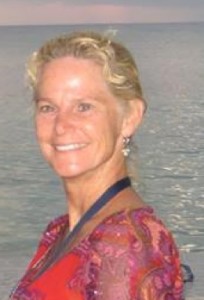 Barbara Noel
Phone: 011-504-9948-7349
Fax: 786-319-9945
Info: Barbara was originally from California but moved to Roatan in 2012 after vacationing with her family, she fell in love with the vibrant culture and the Carribean life style. Barbara was consistently a top producer both regionally and nationally for the past twenty years working for top fortune 500 corporations like Chevron and Apple Computer, Barbara is known for her problem-solving skills as well as her penchant for providing outstanding service to her clients. Whether you are buying or selling Roatan-realestate, you can rely on Barbara's integrity and experience to guide you through the entire process from start to finish.

Doug & Annie Miles
Doug is a Certified Global Marketing Agent/International Real Estate Specialist
Contact info:
Office: 011-504-2455-7220/7559
Doug – CelL: 011-504-9574-7791
Annie- Cell: 011-504-9996-8252
U.S. Cell: 210-535-8241
Doug and his wife, Annie, have lived on Roatan, part-time, for over 3 years and made Roatan their permanent home in May, 2015. A graduate of Schreiner University in Kerrville, Texas with a B.A. in Economics, a Master Certificate in Business Management from Tulane University and a Master Certificate in Negotiations from the University of Notre Dame, Doug and his wife decided to make Roatan their home after he spent over 20 successful years in Banking as a Financial Adviser and Fixed Income Specialist.
Doug brings many years of business experience with him to Roatan-realestate, including over two years as a real estate agent in the metro San Antonio. As a Certified Global Marketing Agent/International Real Estate Specialist, he listens to, and understands his client's needs and perspectives about buying and selling real estate on Roatan.
---
Stéphane Chevalier P.Eng. MBA
Stéphane, a fully bilingual Canadian (French & English)
has lived and worked in numerous countries such as Algeria,
France, Senegal, Scotland, Canada and now Honduras. He discovered
Roatán in 2012, bought a property and made it his home.
With over 30-years experience in the worlds of Engineering,
Finance and Project Management, he will apply his skills to become your
realtor of choice and ultimately work with you to connect you to your dream!
Bonjour !
Avec plus de 30 ans d'expérience dans le monde de l'ingénierie, des affaires et de la gestion de projets, j'ai découvert Roatán en 2012 et je m'y ai établi. Je suis prêt à vous recevoir et vous aider avec tous vos besoins immobiliers, ici sur l'ile de Roatán. En espérant devenir votre courtier immobilier de choix et vous aider à réaliser vos rêves, n'hésitez pas à me contacter.
Phone: 011-504-8921-3158
Fax: 786-319-9945
---
MEET OUR PROPERTY MANAGEMENT TEAM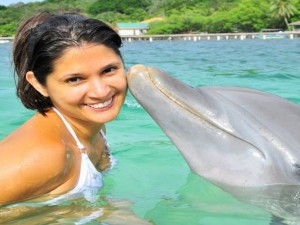 ANA FLORES
Born and raised in San Pedro Sula, Honduras. I moved to the United States to study and earned a Bachelor degree in Fitness and Nutrition, a Master in Marketing & International Business. I moved to Roatan in 2008 as Marketing Director for one of the exclusive Resorts in the Island.
Being bilingual (Spanish and English) and with my marketing and sales experience, my husband and Gail operation´s management skills we started our own business ROATAN ISLAND PROPERTY MANAGEMENT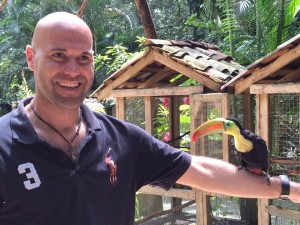 LUCA PARON
Was born and raised in Italy, but at the age of 19th moved to Egypt, then the Canary Islands. After that lived in South Africa, Puerto Rico and then made Roatan his home. He has worked in the hospitality industry as General / Operations Manager for many well-known resorts.
Luca moved to Roatan in 2012 as a Hotel and Operations Manager, then met and Married Ana Flores at which time decided to embark in a new adventure and establish "Roatan Island Property Management".
Hotel management will very much prepare a person for Property Management in that it all revolves around service. My first language is Italian but I also speak Spanish and English.
GAIL YARDIS.
Roatan-realestate
Born and raised in Panama Canal Zone, Gail has been bilingual her entire life (Spanish & English). I moved to USA at the age of 21, and worked most of my life in the hospitality business restaurants and hotels. One of those positions were with Crown Plaza Hotels as a Concierge Manager.
I moved to Honduras in 1990 first moving to San Pedro Sula, where worked for an American Company and then fell in love with Roatan. I then bought land in 2008 built home and worked in the Hotel – Restaurant . Worked with Ana and Luca loved their work ethics and started our Property Management business.
Being that I built my own home, and for a couple of years had to manage it from a far I know the difficulties that owners can run into.
Contact Property Management Here