ROATAN COMMUNITY NEWS, REAL ESTATE, AND ACTIVITIES – JULY 2019
Welcome all to the July edition of the Roatán Community News, Real Estate, and Activities Monthly Newsletter delivering you updates on the island's news, real estate and activities happening in the community.
Roatán is officially in "quiet season" meaning we are out of peak-season, but this doesn't mean that island life goes on hold.
In actual fact, the island is still a hive of activity: real estate is still moving; construction is still happening; and the community is still rallying and fundraising!
This is the time of year when many of the charitable organizations' and their supporters really get stuck into getting fundraising events, donations and sponsorship.
With so many island events happening for worthy causes, it is hard to decide which to attend!
Furthermore, it is the time of real estate deals! With more time for external marketing, our experienced sales team are focusing on increasing awareness of their listings. And, as such, really spending extra time working with their clients to make sure that they deliver exactly what their client wants.
RE/MAX agents are dedicated professionals who come from all walks of life and have an invaluable amount of industry knowledge (over 100 years of combined industry experience). Moreover, they, take great pride and responsibility to ensure that they offer the best possible service to our clients. With this knowledge and skills, they maximize the outcome of customer satisfaction and the outcome of the sale.
What's The Subject:
WHO YOU GONNA CALL – DUSTBUSTERS!
ROATÁN INTERNATIONAL LIONFISH TOURNAMENT
ONE MAN'S TRASH IS ANOTHER MAN'S TREASURE!
UMBUL UMBUL
OCEAN VIEW ESTATE
HIDDEN JEWEL
FOOTBALL MANIA
ROATÁN INTERNATIONAL LIONFISH TOURNAMENT
TAX DEDUCTION ONE-OHHHH-ONE!
MANGROVES – NOT JUST A PRETTY FEATURE!
NEW LISTINGS
PRICE REDUCTIONS
KEEP IN TOUCH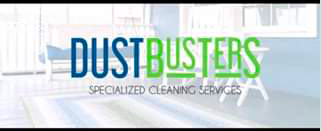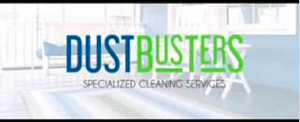 WHO YOU GONNA CALL – DUSTBUSTERS!
DustBusters is a new specialized cleaning service company – a long time overtime overdue and much needed service that Roatán has been lacking.
Think about it! The island has many hotels, vacation rentals, tour buses and taxis, public buildings and so many real estate homes are sold turn-key! So why has it taken so long for this type of professional and thorough cleaning to be available.
What Service is Provided:
DustBusters professionally cleans all furniture upholstery – fabric or leather! Also covered are all soft furnishings including carpets, rugs, drapery, mattresses, sofas and even sanitizes bed linens and pillows.
They will also clean the interior upholstery of vehicles: cars, taxis and buses.
DustBusters will send a specialist out to your premises to evaluate, advise and provide an estimate for the work required free of charge. It will also set up a contract for repeat services at a frequency decided by the client to maintain the cleanliness, hygiene and freshness of the home or business.
What more can you ask for? Professional and efficient customer service and quality services provided!
https://m.facebook.com/DustBustersRoatan/photos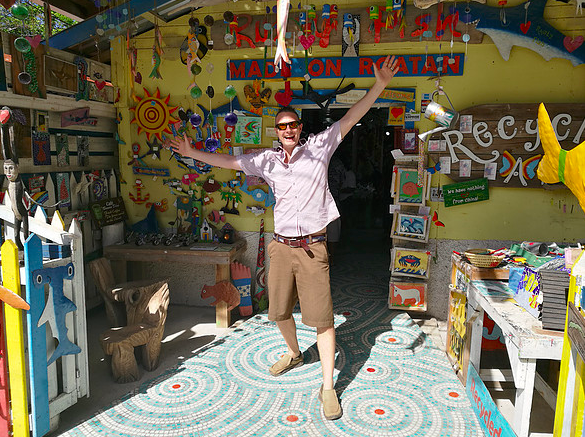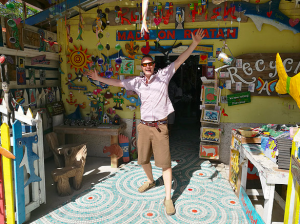 ONE MAN'S TRASH IS ANOTHER MAN'S TREASURE!
Rusty Fish, is a Certified Social Enterprise (CSE) started by a British expat, Adam Hunt, back in 2004, that creates artwork out of recycled materials.
A CSE is an operator in the social economy whose main objective is to have a social impact rather than make a profit and to maximize improvements in human and environmental well-being.
That is to say that it trades to tackle social problems, improve communities, peoples' life chances, or the environment. To clarify, Rusty Fish generates income from selling goods and services, but it reinvests its profits back into the business or the local community.
In short, Rusty Fish has created a business to create income to give the underserved or marginalized groups, of the island, a realistic means of generating a financial income.
The now trained locals create handicrafts and artwork from recycled metal, wood, plastic, old tires and glass, mainly collected from the municipal dump. Each piece of trash is given a new lease of life by being shaped, flattened, carved, cut, molded. Lastly, it is then uniquely and individually hand-painted with acrylics, enamels, varnish, etc.
SUPPORT
To summarize, Rusty Fish may simply be cool artwork to some but, behind the scenes, it is providing much needed employment to a very poor community. Not to mention, it provides training and jobs where they are really needed. Likewise, it's giving a meaning and purpose to many people's lives and is communicating an important message to Roatán and the world. To reuse and respect the cycle. Recycle!
A hand up not a hand out!
UMBUL UMBUL
Umbul Umbul (type of flag or pennant made of a strip of cloth attached to a pole and traditionally carried in festivals in Java, Bali and Indonesia), is a fine home furnishings outlet which ships its stock here from Bali.
The owner and brainchild of this operation is Dian Lynn, an expat from Miami with more than 25 years of island life experience.
She realized that our little island was getting more and more popular for expats, but extremely limited on product to furnish a new home. Despite many obstacles, Dian navigated the complex rules and restrictions and negotiated her way to be able to bring in household items. That was 16 years ago. Not an easy feat in a country of red tape and sometimes inflexible guidelines. For sure, this required persistence, patience and resilience!
Notably, Umbul Umbul carries a unique selection of teak wood furniture, tables, pieces made from bamboo, lighting, mirrors, soft furnishing such as blinds, curtains, cushions, great gifts and much, much more.
Recently, Dian has also opened up her inventory list to supply sofas, chairs and sleeper beds bought in from the US and shipped down. These items, of any quality, were always hard to find on Roatán until now.
PERSONAL SHOPPING
It is rare to go into a home on the island and not see a single item from Umbul Umbul. In fact, it isn't unknown to visit a house and it is completely kitted out with pieces from the store.
Moreover, Dian also provides personal shopping service so people can place orders for specific pieces and she will seek them out in Bali.
Such is the demand, clients eagerly await each shipment and get in early to secure the prized pieces before their neighbor. Accordingly, they sometimes get turned away as the container isn't even unpacked before they arrive to snag their prize!
A huge and welcome addition to the island for almost two decades.
https://www.facebook.com/Umbul-Umbul-Fine-Home-Furnishings-115105855251374/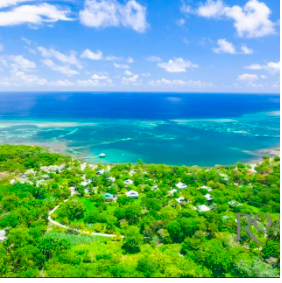 WELCOME TO THE OCEAN VIEW ESTATE – PALMETTO BAY ROAD
Coming soon on the Palmetto Bay Road, Crawfish Rock, is a new retreat and wellness center. Set in 22 acres of lush, tropical gardens, verdant hillsides and mature woodlands, the retreat and wellness centre will offer world class wellness vacations for body and mind.
There will also be 20 custom designed homes for those interested in real estate in this community to purchase.
https://the-ocean-view-estate.business.site/?fbclid=IwAR1NphL5BVfXIlJrCUMXP8Vl9hdY1wZb6FSxpRXF0DSBsDlL5ENKhF4kzM0M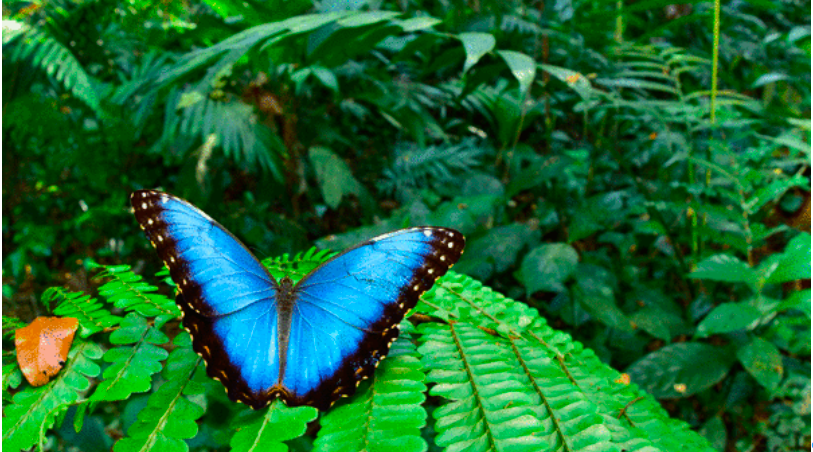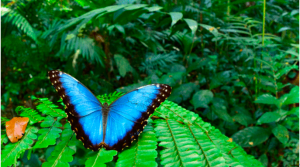 HIDDEN JEWEL
Like something out of a movie – Raiders of the Lost Ark, Congo, Journey to the Centre of the Earth springs to mind – a "lost city" has been discovered in the heart of the Mosquitia rainforest. After first being spotted from the air in the 1920's, this hidden jewel was rumoured to have been a pre-Columbian settlement known as "Lost City of the Monkey God" or "La Ciudad Blanca". A team of intrepid explorers, biologists and scientists, led by Conservation International's Rapid Assessment Program (RAP) in coordination with the Government of Honduras, were flown in by helicopter as there is no other way of entering the dense forest.
They not only discovered an archeological site of ancient ruins but a thriving, diverse ecosystem. Notably, there were vast numbers of rare, endangered and previously believed extinct species. The survey of the area's biodiversity included logging and photographing vast numbers of fauna, plants and trees along with all creatures, great and small, including butterflies and moths, bats, amphibians and reptiles, mammals, fish and insects.
RARE THOUGHT TO BE EXTINCT ANIMALS
Uncovered were: a rare pale-faced bat, which hasn't been seen in Honduras for over 75 years; white-lipped peccaries – a tiger beetle thought to be extinct, a potentially new species of fish, and puma showing the location's intact ecosystem.
Trond Larsen, Director of Conservation International's RAP programme highlights the beauty and serenity of the area and says that the discovery of the magnificent wildlife in conjunction with these amazing archaeological discoveries is "extra-exciting". In other words, this place truly special and inspirational.
https://edition.cnn.com/travel/article/extinct-creatures-lost-city-honduras/index.html


FOOTBALL (SOCCER) MANIA
Everyone loves the under-dog, right?
This match was a "for sure" win for El Salvador – so confident were they that their victory celebrations started before the group finale match even began! Hence, they flooded the parking lots and the lawn of Exposition Park, LA, hours before the Tuesday game held at Banc of California Stadium, California, playing and chanting songs of victory.
Afterall, hadn't Honduras had already been mathematically eliminated from the knock-out stage of the Gold Cup?
Who'd have "thunk" that Honduras would score four swift second-half goals!
Moreover, Honduras denied the country of a quarterfinal berth that earlier in the night had seemed a "dead cert", "slam dunk" "sure fire" win. Once Honduras broke the seal just shy of the hour mark, when midfielder Jorge Alvarez curled a strike from outside the box into the top corner in the 59th minute. Resulting in El Salvador winding up with egg on their face. Understatement of the tournament was made by the Honduras coach, Fabian Coito:
"I didn't imagine a result like this – such a lopsided win."
https://www.latimes.com/sports/soccer/la-sp-gold-cup-honduras-el-salvador-20190625-story.html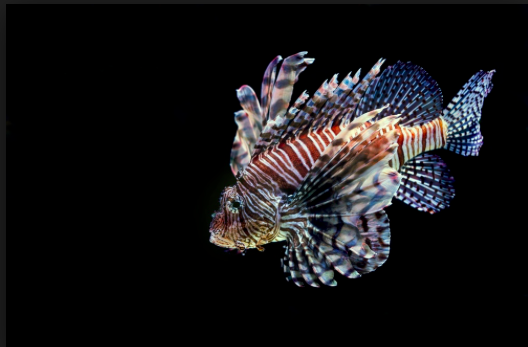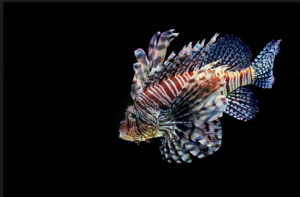 ROATÁN INTERNATIONAL LIONFISH TOURNAMENT – OCTOBER 6TH TO 13TH 2019
Hosted once again by Lionfish Louie's – Havana Beach – is the Roatán International Lionfish Tournament 2019 (RILT), to help raise funds to save one, if not THE, most valuable of our island's resources – our coral reef!
In reality, the Lionfish invasion is arguably the greatest threat to marine life. Fishing laws can be changed to revive overfishing, pollution can be cleaned up to save our precious seas and oceans. But, once the voracious predator, the Lionfish, devastates a reef, it may be 100 years, if ever at all, to undo the damage it reeks on the ecosystem and marine life.
Throughout the Caribbean (the prolific fish has now recently been found in the Mediterranean), the tournaments and competitions are bringing in record hauls. This year – up to twice the amounts as at the end of last year. Frighteningly, the Lionfish seems to just keep increasing in numbers. This has to be war!
Event Update
This year's week-long event of open hunting island-wide is changing up the format in the endeavor to include more tourists along with the West End and West Bay communities. Furthermore, there will be a weigh station open all week in West End for Lionfish Hunters to log their bounty.
At its core, there will be cash prizes awarded to individuals, the men's and/or women's teams. The categories include the largest and smallest fish, and the most fish caught overall.
Even better, there's a "Lionfish Cook-off" for event attendees to sample the best chefs on the delicious island creations of appetizers and main dishes.
Other recipients of the funds raised by the event, donations and sponsorship will be Protect Our Pride (POP), Roatán Operation Animal Rescue (ROAR) and Cattleya School.
In brief, Cattleya School received almost $5,000.00 last year. And POP received equipment for their program to train locals for diving careers. Additionally, $3,000.00 in cash plus prizes were awarded!
So, the brave and fearless hunters are sharpening their spears, flexing their fins and practicing their aim for the upcoming RILT 2019 tournament.
Game on!
https://www.facebook.com/search/top/?q=roatan%20international%20lionfish%20tournament&epa=SEARCH_BOX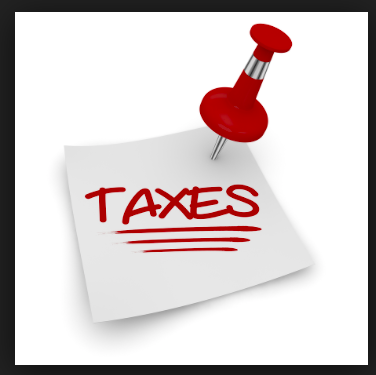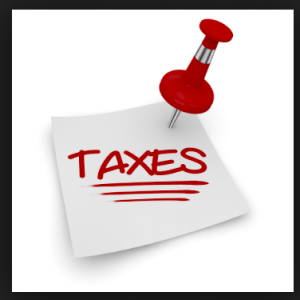 TAX DEDUCTION ONE-OHHHH-ONE!
As Benjamin Franklin said "In this world, nothing can be said to be certain, except death and taxes."
Of course, taxes are not every one's favorite subject! But they are a subject that should be explored. In particular if you intend to come down to the island to reside and/or work because US taxes are based on citizenship rather than residence alone.
In short, when filing for federal tax return, expats may have to choose whether to claim the Standard Deduction or Itemised Deductions. This will depend on which will be most beneficial.
"Most taxpayers claim the standard deduction when they file their federal tax return. However, some filers may be able to lower their tax bill by itemizing." – The IRS
STANDARD DEDUCTION
Moreover, the standard deduction has recently increased significantly and personal exemption has been suspended. Instead, it is now $12,000 for single taxpayers and married taxpayers filing separately. $24,000 for married couples filing jointly and surviving spouses.
For most expats, the highest deductible expenses will be mortgage interest on their principle residence and/or holiday home. Additionally, for some expats, state income taxes. Some employed expats may also have unreimbursed business expenses too.
ITEMIZED DEDUCTION CATEGORIES
The seven categories of itemized deductions in Schedule A are as follows:
1. Medical & Dental Expenses
2. Paid Taxes (State and US property taxes, as well as some foreign real estate taxes.
3. Interest Paid (typically mortgage interest, which can be from both first and second homes (but not rental properties), as well as mortgage insurance premiums).
4. Charitable Gifts (charitable gifts to registered US and some Canadian and Mexican charities).
5. Casualty & Theft Losses (expats who have experienced losses to their property (home, household items or vehicles) in the tax year through theft, fire, storm, vandalism, accidents can claim part or all of them here).
6. Job Expenses & Certain Miscellaneous Deductions (expenses related to employment that haven't been reimbursed by an employer that exceed 2% of gross adjusted income. Tax preparation accountancy fees are also be deducted here).
7. Other Miscellaneous Deductions
EXPAT EXEMPTIONS
Consequently, many expats won't owe any tax at all if they claim one or more of the exemptions available for Americans living abroad. This being the case, they won't need to apply either Standard or Itemized Deductions.
Ultimately, there are exemptions and credits that will need to explored and evidence provided to the IRS. For example, foreign earned income exclusion which can allows expats to exclude the first circa $100,000 of their earned income from US tax. The foreign tax credit meanwhile allows expats paying foreign income tax to claim a tax credit for every dollar equivalent of tax that they've paid abroad. Meaning that this would be highly advantageous for expats who pay higher rates of tax abroad.
So, the question expats should ask themselves is whether their itemized deductions would exceed this amount.
To find our more detail, click on the link below.
https://brighttax.com/blog/itemized-deductions-for-us-expat-tax-returns-everything-you-need-to-know/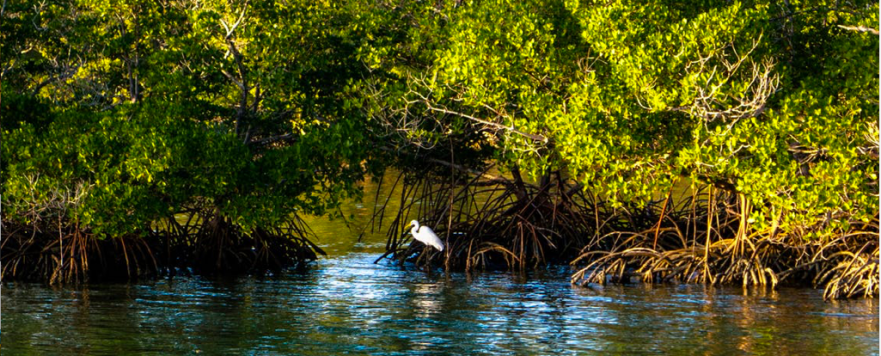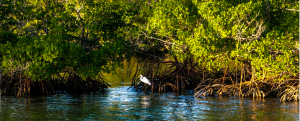 MANGROVES – NOT JUST A PRETTY FEATURE!
Considered by many as the most beautiful and exotic natural landmarks on the entire island are the mangrove stands on the East end of the island.
Moreover, they are absolutely essential to the overall health of our island. Without mangroves, the coastal ecosystem of Roatán will collapse. Furthermore, marine species will no longer have breeding grounds, shelter, or access to a steady food source.
In addition, mangroves, with their dense network of roots, act as a natural filtration system. Simply put, they capture pollutants and trapping sediments and carbon that would otherwise go into the ocean or back on land. This ability to retain sediments flowing up or downstream protects sensitive habitat like the coral reef and seagrass beds.
Thus, they equally protect the wildlife, and the citizens of the island.
Mangroves provide nursery habitat for many wildlife species, including commercial fish and crustaceans. Thus, they contribute to sustaining the local abundance of fish and shellfish populations.
Additionally, the thickets of mangroves act as a buffer between storms, greatly reducing the wave and wind damage to the island. Without the mangroves, coastline erosion would occur at a rapid rate, which leads to flooding.
Often overlooked, mangroves play a huge role in trapping climate-changing carbon emissions sequestering carbon at as much as four times the amount than tropical rainforests. This carbon is stored in the soil beneath the trees. Hence, if left undisturbed, mangrove forest soils act as long-term carbon sinks.
So, to clarify, although our mangrove stands are stunning to tour and explore, they play a vital role in Roatán's, indeed the world's, ecosystem, economy and environment.
https://theconversation.com/how-mangroves-protect-people-from-increasingly-frequent-and-powerful-tropical-storms-118200
https://theconversation.com/mangroves-protect-coastlines-store-carbon-and-are-expanding-with-climate-change-81445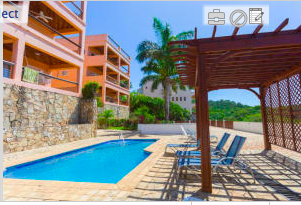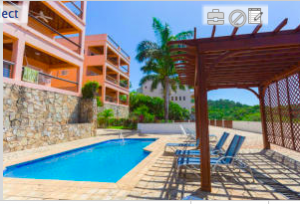 NEW LISTINGS
Wonderful opportunity to own a rental property building in West End with 6 rentals – Just steps to Half Moon Bay beach:
https://www.roatan-realestate.com/idx/West-End-West-End-Rental-Building-Roatan-mls_19-247
Oasis – a "state of the art" water purification company that comes with a 3 bedroom, 2 bathroom home with a view:
https://www.roatan-realestate.com/idx/Plus-3-Br-2-Bat-Home-OASIS-Water-Company-Roatan-mls_19-216
Right on the beach in Sandy Bay – a spacious family home has an upper living area with two bedrooms plus a loft and a completely self-contained one bedroom apartment on the lower living area:
https://www.roatan-realestate.com/idx/Only-495-000-Separate-Rental-On-the-Beach-In-Sandy-Bay-Roatan-mls_18-395
2 master suites with bathrooms and a third room doubling as an office located in the tranquil hillside of Palmetto Bay situated on more than half an acre:
https://www.roatan-realestate.com/idx/the-gardens-of-Palmetto-3-bedrooms-2-baths-in-the-Roatan-mls_18-104
2 beautiful acres – gentle slopes and amazing ocean views on a ridge between West Bay and West End. Excellent location for a resort, B&B or private home:
https://www.roatan-realestate.com/idx/Turtle-Beach-Rd-Build-Your-Dreams-on-2-acres-Roatan-mls_19-139
5 beds/4 baths, 2,138 sq ft home divided into 3 levels, to maximize rental income potential. 1st level independent king size studio, 2nd level independent king size studio, 3rd Level 3 bedroom, 3 bath apt:
https://www.roatan-realestate.com/idx/The-Banks-Casa-Pasola-Roatan-mls_19-258
2-story, 2 bed/2 bath home is 1,970 sq ft and sits on 0.25 of an acre. Caribbean style home décor, gorgeous Caribbean ocean views overlooking the turquoise sea:
https://www.roatan-realestate.com/idx/2-bed-2-bath-Ocean-View-Home-Top-Ridge-Roatan-mls_19-268
Keyhole Bay, RARE to find, oceanfront lot on a keyhole:
https://www.roatan-realestate.com/idx/Keyhole-Bay-RARE-Oceanfront-Lot-on-Keyhole-Roatan-mls_19-55
PRICE REDUCTIONS & DEALS
Lot 66 Parrot Tree, 20% Down, 6% Interest– 0.26 Acres in Parrot Tree – the perfect homesite:
https://www.roatan-realestate.com/idx/Lot-66-Parrot-Tree-20-Down-6-Interest-Roatan-mls_19-117
Blue Rock – a water front home reduced by $20K:
https://www.roatan-realestate.com/idx/Waterfront-Home-Blue-Rock-Value-Roatan-mls_16-411
Bodden Bight 3,200 sq ft home with 3 beds/2 baths reduced by $30K:
https://www.roatan-realestate.com/idx/JonesVille-Rd-Bodden-Bight-Roatan-mls_18-558
Luxury 6 bedroom, 7 bathroom home in Parrot Tree:
https://www.roatan-realestate.com/idx/Home-Parrot-Tree-Plantation-Casa-Dos-Bahias-Estate-Roatan-mls_19-257
Located in the tranquil hillside phase one of Palmetto. This home has 2 master suites with bathrooms and a third room doubling as an office. The open floor plan combines indoor areas with the outdoor areas:
https://www.roatan-realestate.com/idx/the-gardens-of-Palmetto-3-bedrooms-2-baths-in-the-Roatan-mls_18-104
Mayoka Lodge boasts seven meticulously appointed luxury en-suite bedrooms, five of which are self-standing casitas. Extensive raised lighted walkways connect the lighted decks. Set on 4.3 of road to beach fenced and gated beautifully landscaped acres:
https://www.roatan-realestate.com/idx/Sandy-Bay-Mayoka-Lodge-Roatan-mls_18-446/
Spacious 3 bed/3bath beachfront home with deeded access to 150ft dock in Sandy Bay. Two levels plus downstairs are 2 apartments:
https://www.roatan-realestate.com/idx/Deeded-Access-to-a-150ft-Dock-Beachfront-Home-With-Roatan-mls_19-159
A beautifully groomed and private hillside estate sized lot. It has 300 feet of waterfront and a dock large enough to handle an 85 ft boat with a 10 ft draft. Easily continued into a boutique resort or a luxurious home-from-home:
https://www.roatan-realestate.com/idx/Calabash-Shores-Roatan-mls_18-351
A luxury ocean view residence offering unparalleled views and privacy on Roatan's tranquil southeast coast:
https://www.roatan-realestate.com/idx/With-Miles-of-Ocean-Views-Gorgeous-Estate-Home-Roatan-mls_19-166
Almost finished 3 bed/3.5 bath 1,900 sq ft townhouse. US$150,000 with financing available:
https://www.roatan-realestate.com/idx/Main-Sr-Punta-Gorda-Ocean-Hills-Lot-3A-Roatan-mls_18-643
Spectacular beachfront Coral Sands condominium (1 of only 8 units) located right on the world renowned beautiful West Bay Beach. This expansive 3 bedroom, 3 bathroom unit boasts a large beachfront terrace. Sold turnkey and ready for immediate occupancy:
https://www.roatan-realestate.com/idx/Coral-Sands-Unit-3-West-Bay-Beachfront-Condo-Roatan-mls_18-466
Lot 15 Turtling Bay is 0.21 acres in size, flat, with nice sea views and access to water and electricity. The community offers paved road:
https://www.roatan-realestate.com/idx/Lot-15-Turtleing-Bay-Roatan-mls_15-512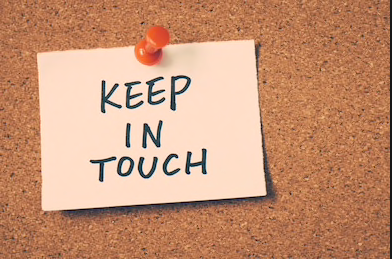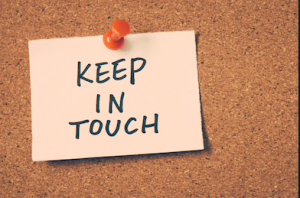 KEEP IN TOUCH
Stay updated on all of the current real estate news, listings and happenings. Our newsletter will give you a first-hand look at all of our new listings, price reductions and hot deals. We will keep you informed of any changes or new events that are occurring. We'll also provide you with valuable information and tips about selling your house or what to look for when purchasing a home or property.
Sign up for our monthly/weekly newsletter by clicking this link:
https://www.roatan-realestate.com/roatan-real-estate-newsletter/
Whatever your real estate questions, needs and priorities are, RE/MAX is here to help!
Please watch our webinar "Discovery and Investment Tour" which aim is to provide you with information and facts to aid your decision to invest in the Bay Islands:
https://www.roatan-realtor.com/intro-welcome/
To join our Roatan VIP Investment Club, please sign up here:
https://www.roatan-realtor.com/real-estate-investment-club/