NEWSLETTER FROM RE/MAX – THE BAY ISLAND'S NUMBER ONE REAL ESTATE COMPANY – SEPTEMBER 2019
Welcome to the newsletter from RE/MAX. Well, it has been a hot, hot, hot month in the US. In fact, across some parts of the US, temperatures have been hotter than here on Roatan. So why bother coming to our little island if the weather isn't a draw?
Of course, there's the fact that it is a Caribbean island steeped in culture, history and traditions. Not to mention the elevated topography giving amazing views from some many vantage points across the island. Crystal clear turquoise blue ocean merging with the royal blue of deeper waters and the reef painting crazy patterns in the myriad of blues.
Oh, and what about the trade winds blowing in cooling breezes? You can enjoy these whilst you lounge on one of the many white sand beaches or hang-out in a hammock.
Almost forgot the aquatic activities that are yours to enjoy! The diving is some of the best in the world, teeming with marine life and littered with coral gardens. In addition to all that, there's fishing, snorkeling; boating; blah, blah, blah! Does this sound dull and old! We thought not!
Come see for yourself what all the hype is about! To get a sneaky peak of what you are in for, visit: https://www.roatan-realestate.com/photo-gallery/
The newsletter from RE/MAX includes:
LAS VERANDAHS HOTEL & VILLAS
AWAITED WITH BATED BREATH – CARIBBEAN FREEDIVING CUP 2019
QUALITY HOME INSPECTIONS – TO INSPECT OR NOT TO INSPECT, THAT IS THE QUESTION!
HERE COMES THE KIMPTON
PHOTOFEST NEWSFLASH
THE "CANUCKS" ARE COMING
UPDATED ON THE UPDATES
EDUCATION BEFORE YOUR VACATION
LISTINGS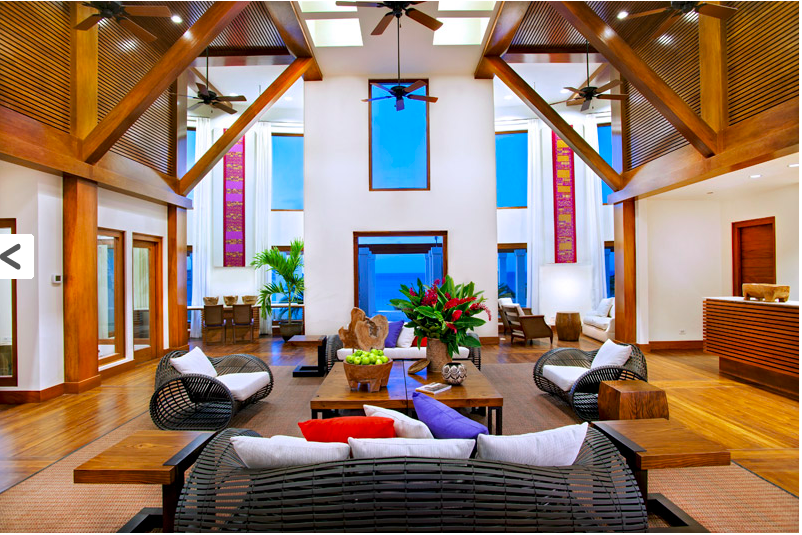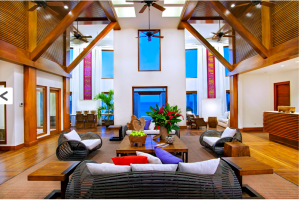 LAS VERANDAS HOTEL & VILLAS
Las Verandas Hotel & Villas is nestled within Pristine Bay Resort, the center piece of which being the 18-hole championship golf course, The Black Pearl, designed by world-famous golf course designer and architect, Pete Dye.
The resort, located on the north shore with a birds-eye view of the reef, is surrounded by the iridescent Caribbean turquoise waters and is perched atop a verdant green hillside with Las Verandas at its heart.
Las Verandas provides accommodations for even the most discerning guests offering luxurious villas, suites or rooms with either break-taking ocean or glorious "front seat" golf course views.
The Amenities
Guests have access to two spectacular pools, and The Palapa Bar for a wide variety of casual options for lunch. Lighter fare and refreshing beverages, is also available, to be enjoyed poolside, on the beach or on the ocean view patio.
For fine dining, Las Pergolas Restaurant offers Caribbean/Americas' fusion cuisine. Guests can enjoy fresh seafood, flavorful entrees, inspired sauces and sides, along with tantalizing desserts either in air-conditioned comfort or alfresco.
An on-site activity coordinator can arrange, at the click of a mouse, any number of, or combination of, activities. Diving, golfing, snorkeling, sailing, kayaking, fishing, spa treatments or an island tour so guests can enjoy the island's extensive beauty at their own pace.
Moreover, Las Verandas is the perfect setting for a destination wedding – obviously with the option to stay on for a magical honeymoon! Choose the flower laden tropical gardens or the powdery white sand beach, with the crystal-clear waters as the back drop, to get married.
Las Verandas can also host catered corporate events or meetings for up to 50 people with a variety of audio or visual equipment to hand.
Located just fifteen minutes from the international airport, makes Las Verandas the perfect location for whatever you want from your visit to Roatan. You may never want to leave!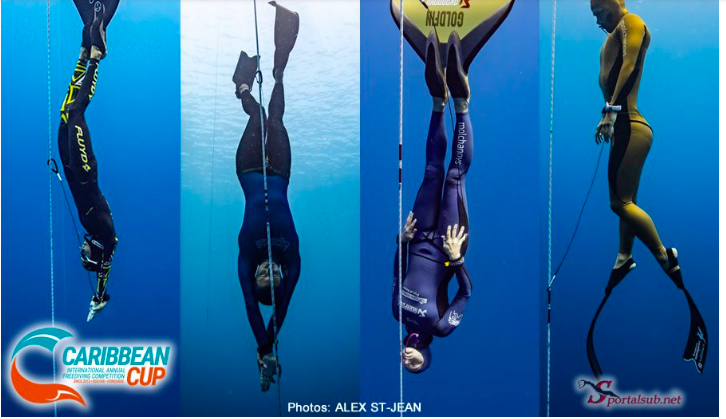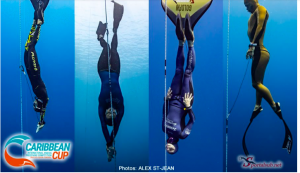 AWAITED WITH BATED BREATH – CARIBBEAN FREEDIVING CUP 2019
The Caribbean Freediving Cup is held annually in Roatan and has now become one of the world's leading free diving competitions in the world. Each year, new records are being set and new divers are rising to fame. Since it began in 2013, it has been attracting national and world competitors. This year, 60 free-divers from 24 countries across 5 continents entered. Moreover, the competition was under the organization of Roatan Freediving School and Training Center. It had the important support of the Honduran Institute of Tourism and Country Brand.
This year's competition..
Was the 7th Caribbean Cup Freediving Competition and the CMAS 4th Freediving Outdoor World Championship)and took place from 6th to 12th August. Distinguished international judges and highly trained safety teams gathered to be part of this this exciting competition, held at one of the most perfect venues on the planet partly due to calm waters of West Bay Beach.
The Caribbean Cup 2019 is the first international competition of outdoor or deep apnea that has judges and endorsement of the two world organizations that regulate this sport: Confédération Mondials des Activités Subaquatiques (CMAS) and Association Internationale pour le Développement de l'Apnée (AIDA).
Now the "crazy" competitors!
They are a unique group of ocean addicts (some may say "not quite of sound mind"), to push themselves, mind and body, to super human limits to beat their own personal bests and break records. This sport requires nerves of steel, rigorous and dedicated training, a focused and calm mindset. It is often said that the mind can limit a free-diver more than their body. There is no room for fear, fight, adrenaline or panic – the human body's natural mechanisms hold back a free-diver.
The 2019 competition saw four new registered world apnea records set.
The goal of any freediving competition is to see which athlete can dive the deepest, safely! And thanks to the organization of the event, the training and preparation of the athletes and the diligence of the safety team, no-one suffered any harm and records were smashed.
Watch this space for next year's event!
http://caribbeancupfreediving.com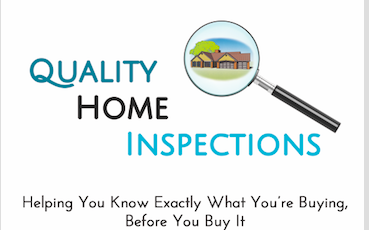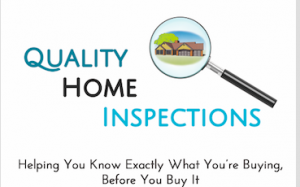 QUALITY HOME INSPECTIONS – TO INSPECT OR NOT TO INSPECT, THAT IS THE QUESTION!
If you are planning to sell your home, how can you make sure that you are selling your home at the right price? What can you do to maximize the price you get for your home and minimize the low ball offers and the backwards and forwards negotiations from a potential buyer?
Or, on the flipside, if you are planning to purchase a property here on Roatan, what can you do to avoid to pain of discovering that your dream home has lots of expensive issues that only become apparent after you move in?
The answer is the same whether you are a buyer or seller, a thorough property inspection from – Quality Home Inspections(QHI) of Roatan!
Quality Home Inspections will conduct an independent and thorough inspection of the property, from top to bottom. Its aim is to report the condition of the property to ensure that everything is functioning properly as well as to identify needed repairs. These findings will be provided to you in a comprehensive report that includes photos and a list of all items inspected.
With over 45 years of construction experience and nearly 18 years on the island, Quality Home Inspections knows exactly what to look for and which checks to conduct. They are 'peace of mind' personified!
Benefits
So, with this being said, the benefit to a SELLER is that he can, with facts right there in black and white, and, without the emotional attachment, be realistic about what price he can expect to sell his property for. Or, he could go ahead and fix the repairs and get the highest possible asking price for his home. The completed improvements list can certainly be used as a selling tool or "certificate of excellence" when faced with objections or low offers.
The upside for the BUYER is that they know that are getting just what they are paying for with no nasty surprises to tarnish the move into their dream home. A comprehensive and meticulous home inspection will assist a buyer in understanding exactly what they are about to acquire.
It sounds like a win win for both the buyer and seller and, indeed, for the realtors that may be involved in the sale too, as they will be clear on the condition of the property and be able to clarify those sometimes hard to answer questions right off the cuff.
So, the question shouldn't be why call in Quality Home Inspections, but when!
Email: roataninspections@gmail.com
Phone or WhatsApp: +504 9823-7922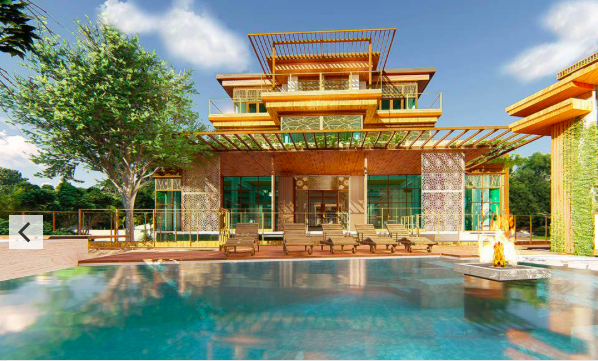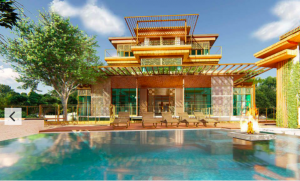 HERE COMES THE KIMPTON
What kept them away so long!
Kimpton Hotels & Restaurants have just announced that they are bringing a new boutique resort to Roatan. It is scheduled to be completed by 2021 and will be located on the incomparable West Bay Beach. This will be their third resort in the Caribbean – Grand Cayman and Grenada the other islands to have been graced by their presence.
They join Wyndham (Parrot Tree Plantation) and Clarion (Pineapple Villas) as internationally branded hospitality offering on the island.
Partnered with Vista Capital, with Lane Pettigrew Associates, a renowned Caribbean architectural company, spearheading the design, the existing Grand Roatan Resort footprint will be transformed to a total of 126 guest rooms. These will include 43 one and two bedroom suites and one presidential suite.
Typical of Kimpton resorts, luxury will be apparent. Amenities will range from a rooftop sky bar with a glass-fronted pool along with additional lounge, pool and beach bars. They'll be a magnificent outdoor pool, fine dining restaurant, a fully-equipped fitness center, luxurious spa, water sports facilities and almost 6,000 square feet of indoor and outdoor space to conduct meetings or events.
It will have "green" touches throughout its eco-friendly, sustainability driven infrastructure design including an onsite desalination system and solar technologies
The great news is that Kimpton Roatan also intends to honor the local diversity, heritage and culture in its décor including Payan artifacts – loaned from the national museum – on display.
https://www.hospitalitynet.org/announcement/41003497/kimpton-roatan.html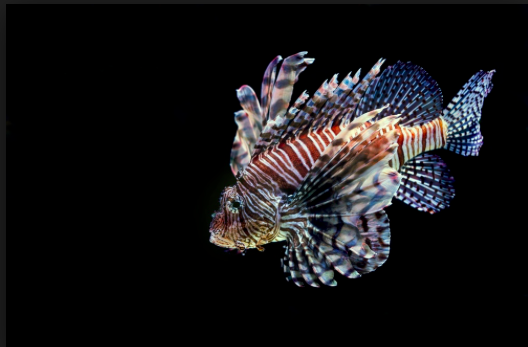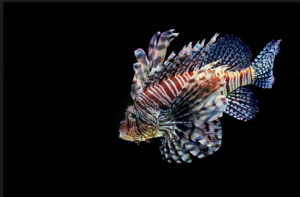 PHOTOFEST NEWSFLASH
Roatan is renowned for its easy-peasy diving conditions: warm waters, mild to no currents, excellent visability so where better to "slow dive" and hone those underwater photography and videoing skills. There are always subjects to shoot, big and small!
Turquoise Bay Resort and Subway Watersports are hosting their fifth annual Roatan underwater PhotoFest from the 2ndto 9thNovember.
Beginners, amateur, budding or intermediate shutterbugs can indulge in 2-3 dives each day with a myriad of options to capture: pristine coral reef, underwater cavern systems and an abundant marine life.
Brandi Mueller and Andrew Raak, the resident "lensbians", will be guiding the attendees through the dives and encouraging them to try different techniques with their cameras. In addition, they will be following up the photo sessions with afternoon and evening lectures, editing sessions, and one-on-one training.
Towards the end of the week, there's even a friendly photo contest with multiple categories with amazing prizes up for grabs.
"Lens not take this too seriously though!"– there's plenty of opportunity for the pelagic paparazzito gather, socialize and engage in plenty of extracurricular off-camera fun.
What makes the annual Roatan Underwater PhotoFest truly special is that it has something for every diver interested in underwater photography regardless of their level of experience.
https://www.deeperblue.com/dates-for-roatan-underwater-photofest-announced/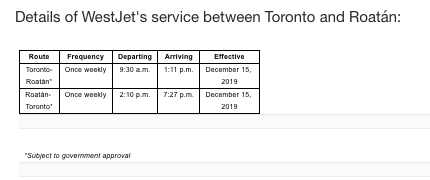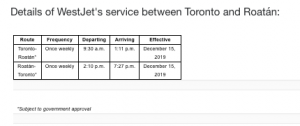 THE "CANUCKS" ARE COMING
Starting on December 15th of this year, WestJet will be adding a new non-stop seasonal flight here directly from Toronto giving their clients 14 non-stop choices of Caribbean locations from Toronto.
The once weekly Boeing 737 aircraft will arrive and depart on Sundays' and are timed to optimize connectivity to the Toronto hub.
Many of our Canadian expats here are waiting to find out whether they can book their outbound flight from Roatan to visit home but, as yet, the return flights can only be booked with the originating country as Canada.
If you are Canadian, and this new direct flight sparks you interest in purchasing property here in Roatan, go to our video series (https://www.roatan-realestate.com/intro-welcome/) that gives you advice and information on real estate purchases and moving here to the island. Of particular interest may be Canadian tax information, please click on https://www.roatan-realestate.com/canadian-accounting/.
https://ca.travelpulse.com/news/airlines/westjet-to-start-toronto-roatan.html


UPDATED ON THE UPDATES
Stay updated on all of the current listings and price reductions with the newsletter from RE/MAX. Our monthly VIP newsletter will give you a first-hand look at all of new listings, price reductions and hot deals. Click here https://www.roatan-realtor.com/real-estate-investment-club/to keep in the know.
The newsletter from RE/MAX will also provide you with valuable information and tips about selling your house or what to look for when purchasing a home or property.
Sign up for our monthly/weekly newsletter by clicking this link:
https://www.roatan-realestate.com/roatan-real-estate-newsletter/
Whatever your real estate questions, needs and priorities are, RE/MAX is here to help!
Please watch our webinar "Discovery and Investment Tour" which aim is to provide you with information and facts to aid your decision to invest in the Bay Islands:
https://www.roatan-realtor.com/intro-welcome/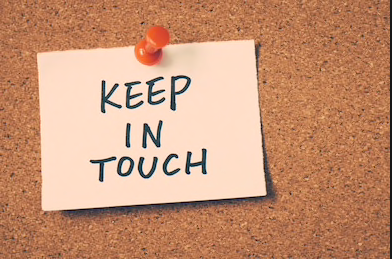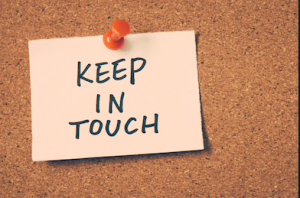 EDUCATION BEFORE YOUR VACATION
RE/MAX has pulled together a lot of information for our clients over the years, if you want to get to know some important facts about Roatan before you come down, please visit: https://www.roatan-realestate.com/roatan-buyers/
What to do whilst you are here, we can tell you that too, click on https://www.roatan-realestate.com/things-to-do-on-roatan/to find out what exciting and fun things you can do. View https://www.roatan-realestate.com/photo-gallery/to see what you are going to see before you get here.
LISTINGS – NEWSLETTER FROM RE/MAX
Ground floor 2 bed/2 bath fully furnished condominium in Infinity Bay is just steps away from the stunning West Bay Beach. Amenities include 24 hour security, extra-large pool, dive shop, restaurant, bar, and onsite gift shop:
https://www.roatan-realestate.com/properties-2/210-Condos-West-Bay-Roatan-34101-USD279-000/
White Rock Hills development – two master suites upstairs each with a private seating areas. Enjoy the views and peace that surround you. Next to the pool, visitors can enjoy their own private guest house:
https://www.roatan-realestate.com/properties-2/193-Homes-Sandy-Bay-Roatan-USD349-000/
Cute vacation or rental home is nestled in the jungle park like setting, just off Tamarind Drive, on 0.883 acres. This 1 bd/1ba home is the perfect spot. Solar powered so completely off grid!! Priced to sell at $117,000:
https://www.roatan-realestate.com/properties-2/192-Homes-Roatan-Roatan-1-Bedroom-1-Bathroom-USD117-000/
A rare beachfront 0.16 acre lot in Sandy Bay with a mature garden surrounding the property, a stone wall, and a shared dock with a palapa! NO HOA:
https://www.roatan-realestate.com/properties-2/188-Land-Islas-de-la-Bahia-Roatan-USD200-000/
A beachfront investment property with a 2 bed/2 bath residence on the second floor. Four rental units on the ground floor, with a bonus office/loft space. Open concept kitchen, dining and living room. Two large balconies, and a large covered deck that opens to the beach and Caribbean Sea perfect for a bar and/or restaurant.
https://www.roatan-realestate.com/properties-2/187-Homes-Islas-de-la-Bahia-Roatan-7-Bedrooms-6-Bathrooms-USD725-000/
Located in Turtle Crossing this two storey home, with hardwood floors and high ceilings throughout. Two bedrooms on the main floor and a spacious loft/3rd bedroom. Overlooks the deep blue of the Caribbean Sea with unique views of the iron-shore coastline.
https://www.roatan-realestate.com/properties-2/150-Homes-Roatan-3-Bedrooms-1-Bathroom-USD224-995/
Newsletter from RE/MAX – Even More Listings
Flowers Bay home capturing the incredible breeze and endless sunrises every morning. This 2 bedroom, 2 bathroom home is perfect for anyone that would love to own a piece of paradise:
https://www.roatan-realestate.com/properties-2/138-Homes-Flowers-Bay-Roatan-34101-2-Bedrooms-2-Bathrooms-USD200-000/
Beautiful hillside 0.26 acre homesite with partial ocean views located in the quiet community of Turtling Bay. Come build your dream home sit back, relax and enjoy the sweeping trade winds.
https://www.roatan-realestate.com/properties-2/133-Land-Roatan-USD45-000/
This charming 2 bed/1 bath, well-constructed island style home is sweet and comfortable. Built on a beautiful spacious lot in a safe residential neighborhood in Sandy Bay with public beach access nearby:
https://www.roatan-realestate.com/properties-2/130-Homes-Roatan-2-Bedrooms-1-Bathroom-USD149-000/
Beautiful 0.05 acre home site located in the prestigious gated community of Coral View. Only few minutes away from shopping centers, banks, restaurants and hospital. Offers 24 hr security, underground utilities, private beach access, community dock and pool:
https://www.roatan-realestate.com/properties-2/122-Land-Roatan-USD24-000/
Spectacular view of historic Port Royal harbor. This 3b/31/3bath has a new private dock with 4 boat slips on Roatan's prettiest bay. A modern, high-capacity solar system and your own water source means no utility bills! Complete with separate guest house and caretaker's cottage. This 4 1/2 acre property offers privacy and quality living.
https://www.roatan-realestate.com/properties-2/110-Homes-Roatan-3-Bedrooms-3-Bathrooms-USD349-000/
Newsletter From RE/MAX – Yet More Listings
Unique 0.71 acre lot right on West Bay Beach:
https://www.roatan-realestate.com/properties-2/119-Land-Roatan-USD65-000/
Elevated 0.2 acre lot offers 180 degree views of the blues of the Caribbean Sea. The home under contraction is 2 bedroom, 2 bathroom single-storey modern "Zen" styled wooden home:
https://www.roatan-realestate.com/properties-2/120-Homes-Roatan-2-Bedrooms-2-Bathrooms-USD199-000/
Playa Bonita is a 4-bedroom duplex home right in the sand on West Bay Beach. There are few homes available on West Bay Beach. Enjoy incredible location, access, and lush tropical jungle for privacy and pristine island beauty:
https://www.roatan-realestate.com/properties-2/115-Condos-Roatan-USD720-000/
Concrete fully-furnished beach home (3br/3ba). This home is conveniently located – just a short drive to the international airport and the tourism areas of West End and West Bay:
https://www.roatan-realestate.com/properties-2/108-Homes-Roatan-3-Bedrooms-3-Bathrooms-USD250-000/
Newsletter From RE/MAX – More Listings
An estate sized lot (0.376 acre). Turquoise Reef View is a small development. Beautiful views of the south-shore and Caribe Bight. There is an access drive below the lot. Electric and water available.
https://www.roatan-realestate.com/properties-2/92-Land-Milton-Bight-Roatan-34101-USD68-000/
A reasonably priced, 0.35 acre elevated homesite in a the small development of Mariposa. Located in the protected bay of Caribe Bight and tucked away from the main tourism areas:
https://www.roatan-realestate.com/properties-2/88-Land-Roatan-USD57-000/
Amazing opportunity to own a move in ready, turnkey condominium in this tranquil 6 unit complex. Amazing year-round Caribbean and sunset views. Swimming pool, spacious deck, outdoor furniture, pergola, roof top deck, tropical landscaping and trade winds:
https://www.roatan-realestate.com/properties-2/42-Homes-Roatan-2-Bedrooms-2-Bathrooms-USD258-000/
A beautiful 3br/4ba home sits in the Coral Views Village community. Eye candy views of crystal clear waters plus the added views of the 'Pete Dye' designed professional golf course:
https://www.roatan-realestate.com/properties-2/18-Homes-Coral-Views-Village-Coxen-Hole-Roatan-00000-3-Bedrooms-3-Bathrooms-USD750-000/
Lot 31 Turtling Bay – 0.37 acre lot on an elevated hillside capturing the cooling breezes and stunning panoramic views:
https://www.roatan-realestate.com/properties-2/141-Land-Roatan-USD85-000/
Modern, elegance, luxury, and exclusivity, this 3 bedroom home is ultimate comfort. Top of the line construction with granite countertops. Spectacular northside ocean views through the large windows, private pool, patio and garage:
https://www.roatan-realestate.com/properties-2/144-Homes-Punta-Gorda-Roatan-34101-USD255-000/