Stéphane Chevalier , Buyer's Agent
Stéphane, a fully bilingual Canadian licensed agent, is happy to re-join the RE/MAX Western Sunsets team, after having assumed the role and responsibilities of Broker for Roatan Sotheby's International Realty. Fully cognizant of the local real estate market, Stéphane wants to put his negotiation skill and knowledge to benefit you, his clients, whether purchasing or selling. You will do so with knowledge and confidence, because you will have all the data and information you need to make the right decision, at the time of purchase. Stéphane has built his clientele one transaction at the time, over the last three years, putting his client's need over and beyond anyone else's and is looking forward to meeting and exceeding your expectation as a realtor for your next transaction on any of the Bay Islands.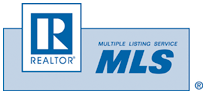 Click Here to Search All MLS
Testimonials
George and I met Alex 5 years ago when we came to the island in search of our Caribbean dream home. he picked us up at the airport, showed us around on the way to our hotel, giving us information along the way. A couple of days later picked us up for a day long tour of the island so that we could decide what area that we would most like to live. Along the way, he gave us a ton of information about the island intermixed with some great stories about his life on the island. Our first trip here didn't find the house that we liked, so we ended up buying property in West Bay with the intention to build within a few years. After coming to the island several times a year, we decided to buy a condo until time to build our dream home. Alex sold us both properties and we have enlisted him to sell our condo, since we are finally building our home. Alex and Marilyn are now our good friends and continue to offer help and advice. Needless to say, i'm so glad that we chose Alex as our buyer's agent and will continue to refer potential clients to him. George and Lynda Rybar
Why Choose RE/MAX
In today's housing market, brand recognition is more important than ever; confidence in your real estate professional is paramount. The proof of quality service is in repeat customers and in customers who refer RE/MAX Associates to friends. RE/MAX Sales Associates typically generate a large percentage of their business from past customers and referrals.