Jacky Castro – Jacky was born in Progreso,Yoro, Honduras on the mainland. That being said, her roots on the Island of Roatan run very deep. Jacky's family being one of the founders of an area of the island by the name of Punta Gorda. Jacky was raised traveling around the world with her family who were in the international
Merchant Business. Her education also was well-traveled in that she went to what arguably could be called the best High School in Tegucigalpa, Honduras, (the Capital of the country). She received advanced degrees from a University in Hawaii,also continued to study at the Bocconi University in Milan Italy, then went on for Investment Management Education in Germany.
Traveling as they did and Jacky's passion for learning, she also studied at both Stanford university and Michigan State University, later she co-founded a successful non for profit organization with the mission to facilitate resources and opportunities to people at social risk living in remote undeveloped areas.
"I like and can understand people from different cultures and I know that I can help my clients to make the process of relocation and foreign investment a lot easier and smoother, minimizing risks and providing all the necessary information to make the best decision. Whether you are relocating where you will live on the island part time, or fulltime I can help!"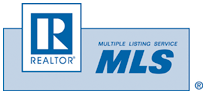 Click Here to
Search All MLS
Testimonials
Larry Schlesser with Remax has sold three properties for my family on the island of Roatan Honduras. His expertise in getting things done helped to overcome those thorny issues that seem to crop up in the world of real estate. He has been prompt in returning phone calls and emails. Overall Larry made the deals as painless as possible. Many thanks to Larry and the Remax staff. Arden Hollingsworth
Why Choose RE/MAX
In today's housing market, brand recognition is more important than ever; confidence in your real estate professional is paramount. The proof of quality service is in repeat customers and in customers who refer RE/MAX Associates to friends. RE/MAX Sales Associates typically generate a large percentage of their business from past customers and referrals.