Edi Johnson
Edi Johnson RE-MAX Bay Islands Formally with Century 21, Edi Johnson, has both lived and worked in the Real Estate business on Roatan for the past 20 years. Edi has a wonderful understanding of how to live the Roatan Island "Lifestyle". With the experience of market changes over the past 20 years, Edi's tenure on the island helps give her a unique understanding of how to help her clients find that unique and perfect property to suit their needs, desires and goals.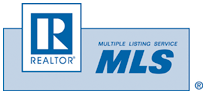 Click Here to
Search All MLS
Testimonials
Just a quick word about RE/MAX Bay Islands and especially Larry Schlesser & Wendy McLaughlin. I have dealt with a lot of Realtors/Realestate companies in the past and must say that Larry and Wendy are the best. They are very knowledgable and not pushy. They make you very comfortable in your Roatan experience. Their best attribute is their customer service skills is they don't end after the transaction. He has helped me before, during and after the sale and continues to assist and answer any needs I have had about Roatan. I would recommend him to anyone seeking to buy or sell property/investments in Roatan as he has shown me an attention to detail and ethics rarely seen, even in the U.S. THANKS LARRY! Bill Palla
Why Choose RE/MAX
In today's housing market, brand recognition is more important than ever; confidence in your real estate professional is paramount. The proof of quality service is in repeat customers and in customers who refer RE/MAX Associates to friends. RE/MAX Sales Associates typically generate a large percentage of their business from past customers and referrals.