Barbara Noel was originally from El Dorado Hills California, while vacationing with her husband and family in 2012, she fell in love with the vibrant culture and the Caribbean life style and decided to retire and move to the island with her husband. Barbara was consistently one of our top producing ReMax agents. Further, both regionally and nationally for the past thirty years Barbara was also the top sales producer in her field, working for top fortune 500 corporations like Solectron, Chevron and Apple Computer, Barbara is known for her problem-solving skills as well as her penchant for providing outstanding service to her clients. Whether you are buying or selling Real Estate on Roatan, you can rely on Barbara's integrity and sales experience to guide you through the entire process from start to finish.
Hi Welcome to the Bay Islands! My name is Barbara Noel
It's would be my pleasure to assist you and or your family on finding your dream home, whether it be a investment property, vacation home or your forever home here on the beautiful Caribbean Island of Roatan. I can guarantee you will fall in love with the vibrant culture and the Caribbean life style of the Bay Islands like my husband and I did. My process is to always anticipate my client's needs by listening and understanding exactly what they are looking for and exceeding all expectations to insure they received the best customer service possible. "My commitment to you is to be there for you, not only before and during the sale, but it means I will be there for you after the sale as well" Remember when I say 'Relax, It's RE/MAX', I actually mean it. Please feel free to reach out to me anytime I can be reach at roatanbarb@yahoo.com or call me at 504-9948-7349.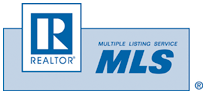 Click Here to
Search All MLS
Testimonials
My Husband and I went to Roatan with the intentions to purchase a peice of property. We found the most amazing realtor Barbara Noel with Remax Western Sunset. We sat down with Barb and a short time later she knew what we were looking for and off she went to do research on properties. Barb spent hours / days with us looking at many properties and even some twice, she was so patient with us as well as offering us her expertise on real estate as well as the Island. Barb has an amazing personality and we felt so comfortable around her we knew we had made the right choice for a realtor. By the end of day two we found the property that we now own. Barb thank you for making everything so easy with the purchase of the property. We not only found a great realtor (whom we have recommended already) we found an amazing friend. Sherry & Todd Edmonton, Alberta Canada
Why Choose RE/MAX
In today's housing market, brand recognition is more important than ever; confidence in your real estate professional is paramount. The proof of quality service is in repeat customers and in customers who refer RE/MAX Associates to friends. RE/MAX Sales Associates typically generate a large percentage of their business from past customers and referrals.